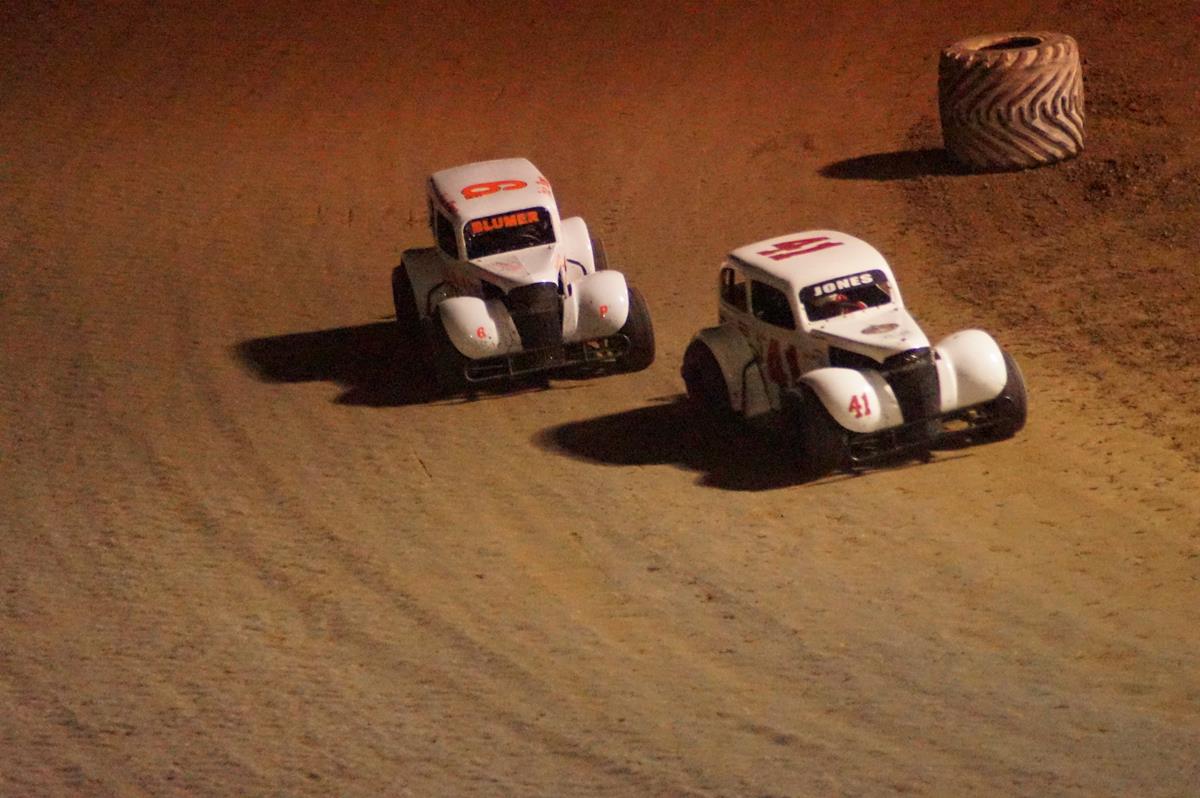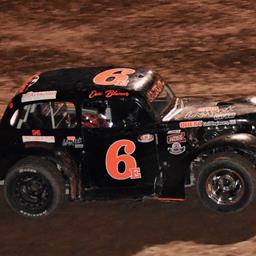 ---
Blumer and Jones Headed to Madison in Search of Cheese Curd Glory
"It'll be interesting," as one observer put it.
This Friday, August 12, two highly ranked dirt Legend drivers will be trying their hand on the pavement, as Madison International Speedway hosts the second annual, "Ring of Fire Cheese Curd Cup."
Sun Prairie's Eric Blumer and Mount Horeb's Parker Jones, have just one pavement go, between them. The pair are rank third in INEX Legends Pro Dirt national points and first in the Dirt Semi-Pro standings respectively. Blumer has three dirt feature wins, while Jones has scored eight. They often run one-two in fields that usually start 20 cars. For them, MIS, a track about a half an hour away from home for each driver, will be a new challenge.
The MIS event highlights classes that will run the 1/4 mile inner oval of the track, dubbed "The Ring of Fire." For the Legends, it will be the second go of the season. Kenny Storkson took the checkers in the first Legends event held there in 2022 and plans to defend his turf.
While Blumer and Jones will each race over 30 nights in a season, Fridays are usually an open night for dirt Legends in the upper midwest. Before he saw the Curd Cup event posted, Blumer had considered making the three hour tow to Hawkeye Downs in Cedar Rapids, IA to run on their pavement. Earlier this season, he raced there on borrowed tires scoring a 10th place finish, gaining four spots in the process.
For Jones, it will be his first run on pavement in his Legend. "It is close to home and I've always wanted to try pavement (with the Legend). It will be cool to race a Legend at the same place I've been running the street drags the past couple years." Jones continued, "I think it's going to be a big learning curve but I think It will be fun trying something new."
The half-hour trip is one reason Blumer is going, but there's more. "We really appreciate what the McKarns family has done for local racing. They are great hosts when we visit Angell Park Speedway and it was just important to support them. One of my primary sponsors, Club LaMark has also been a strong supporter of MIS. Plus, it's one more track I can say I raced at. So many national stars have raced there, it's fun to say I did too," he noted.
THE SWITCHOVER
A car's set up, springs and tires are the primary differences for turning a dirt Legend into a pavement car. Most seasons that would be easy enough, but new Legend tires have been basically impossible to obtain for over a year. "Fortunately, I'm a sub-dealer for Legends Direct. That doesn't mean I get new tires. There basically are none. But, Kevin Korsmo has loaned me some good, used tires and Griffin McGrath is always available for set up advice. It'll be fun," Blumer concluded.
EVENT TIMES FOR FRIDAY
For the fans:
Gates open at 6PM
Showtime at 7:30PM
For the teams:
Pit gates open at 3:30
Practice begins at 5:00 (two sessions for each division),
Qualifying at 6:15
Racing at 7:30
(Times gleaned from MIS outlets, please confirm through them.)
Photos: Jones and Blumer go one-two on the dirt at 141 Speedway earlier this year.
"Frankenstein," Blumer's back up car, gets prepared to do battle at MIS this Friday.
---
Submitted By: William Blumer
Article Media
Back to News