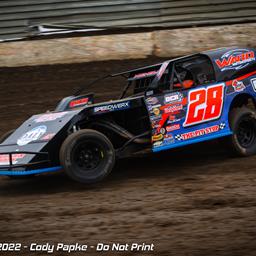 Tommy Nichols
Watertown, SD
Driver Information
No Information
No biography information available for this competitor.
2019 Casino Speedway Rookie of the year
2020 first feature win at Miller central Speedway
2020 top ten in South Dakota State Points
2021 2nd feature win at Casino Speedway
2021 5th in track points at Casino Speedway
Beating Tony Stewart at the 2018 Celebrity charity Go Kart race. Passed him on the white flag lap.
Favorites
Track

Casino Speedway

Driver

Donny Schatz

Event

Knoxville Nationals

Sports Team

Nichols Motorsports

Speed Shop

Dave Cain Racing
Recommendations
No recommendation information