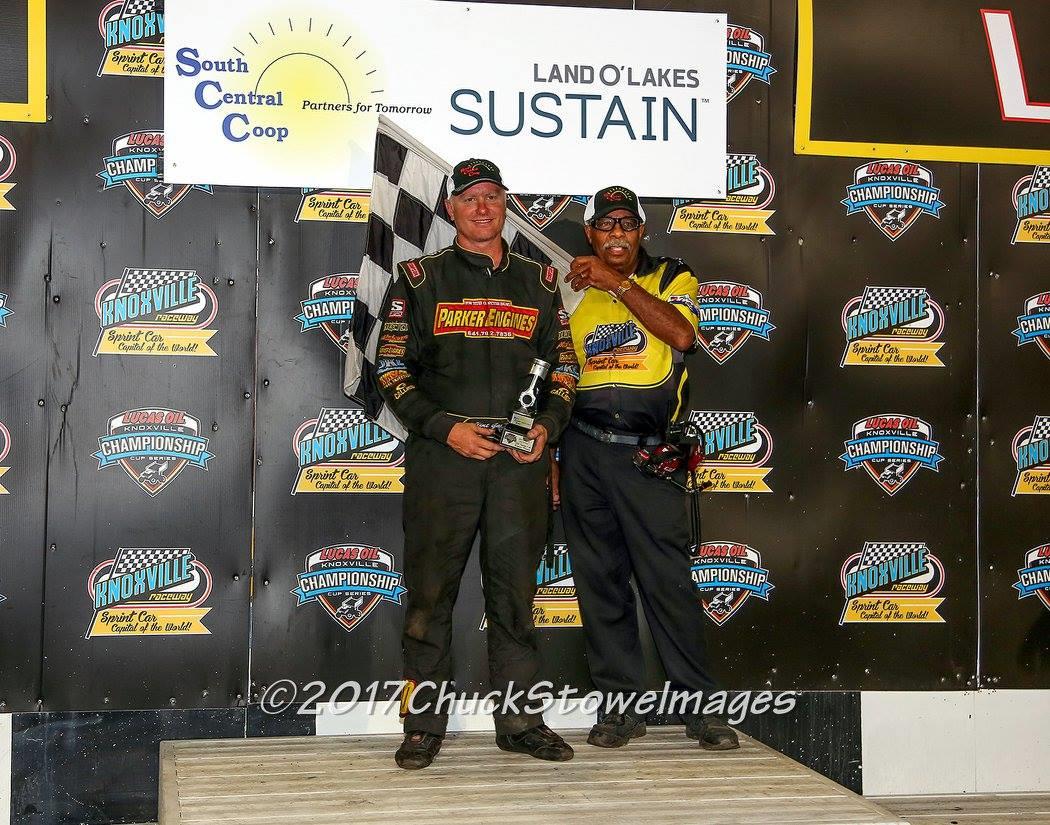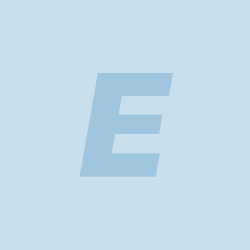 7/20/2017
Eagle Motorsports Inc
---
Knoxville Two-fer
After making quick work building a car, Clint Garner saw his team's hard fought effort pay big dividends. In the Knoxville 360 feature he reeled in the leader and was able to slide across turn three and take the point on lap 12. Garner then pulled away on a last restart to win his 32nd career Knoxville Raceway feature with his SCHNEE car. This comes ahead of fellow EMi driver Ryan Giles who placed in the second position.
Dobmeier will be taking the beef back to Grand Forks, North Dakota after conquering South Central Co-op Night at Knoxville Raceway and the Marion County Fair Saturday. In addition to the $4,000 winner's share, the driver of the Jimco Racing/Polaris #13 EAGLE took home a half a beef as well for his 14th career victory here. Dobmeier pulled away on a last restart riding the cushion. "Perfect!" said Dobmeier in Victory Lane next to his prize steer. "We like steak! Our crew has been working hard all year long. We've had a strong car wherever we've gone…short tracks or big tracks. We're just finally getting some wins to prove it."
The Nebraska 360 Sprints vs. the Midwest Sprint Touring Series at Park Jefferson Speedway saw Nebraska's Cody Ledger find the remnants of the cushion and hammer his way past a number of cars to challenge for the top spot. Ledger, who was coming off a victory last week, was particularly impressive winning by a couple of tenths of a second over second position in his EAGLE.
Route 66 Motor Speedway runs a tough group of 305's. Just ask Bryson Oeschger who managed to beat the field this week in his #38 Special EAGLE. Tuned by Greg Hudspeth and Randy Reese, this team has much more success headed their way.
Mansfield Motor Speedway hosted a triple crown event with the 410 winged sprints in attendance. The familiar #24 EAGLE piloted by Rico Abreu lead the way among a stout field of entries. Under the checkers first in the Paul Silva prepared ride was Abreu for yet another win.
Michael Stien earned his second feature of the year at Arlington Raceway. This one in an EAGLE. Michael is the only driver this season to switch cars and be victorious in both an EAGLE and a SCHNEE.
The Patriot Sprint Tour celebrated its 300th event this past weekend at Cornwall Motor Speedway in Canada. It's only fitting that Steve Poirier would win this event as the clubs most decorated winner. Starting in the second row, the Kevin Lovey's prepared EAGLE to the lead on the 22nd circuit and would cruise to the checkers.
---
Article Credit: Eagle Staff Writers
Article Media
Back to News