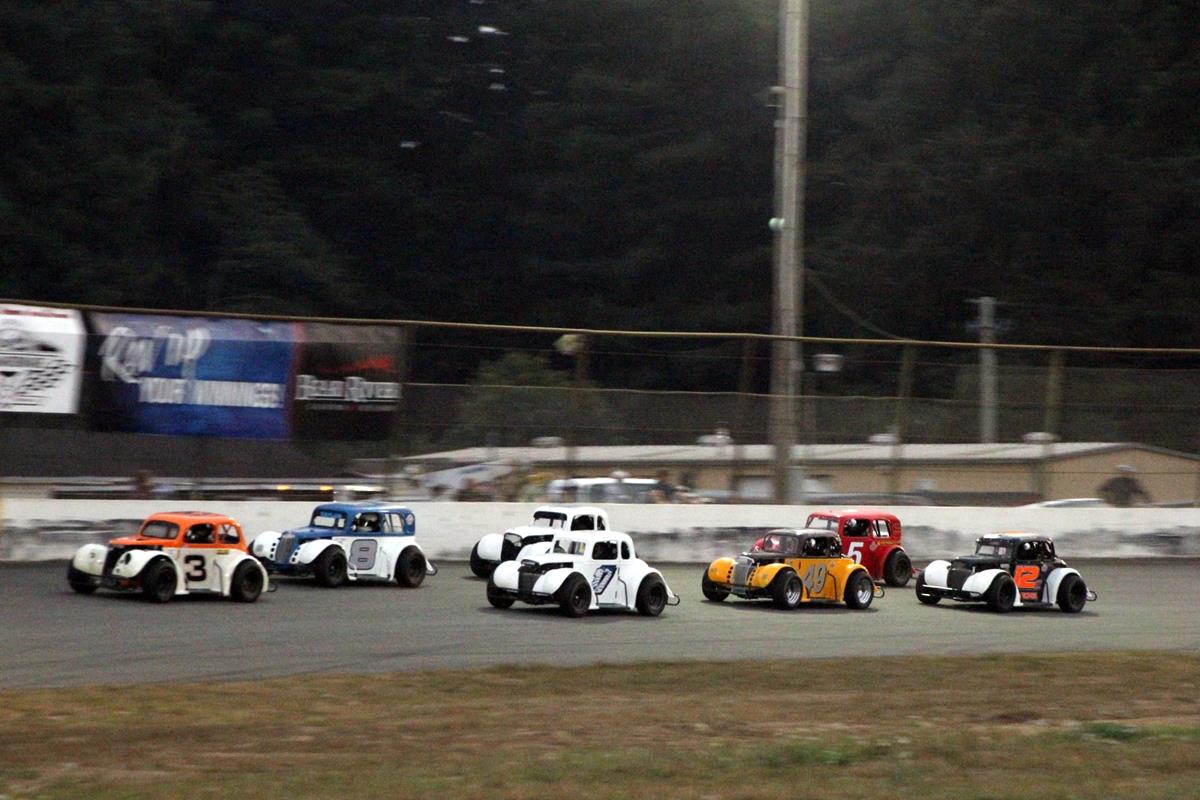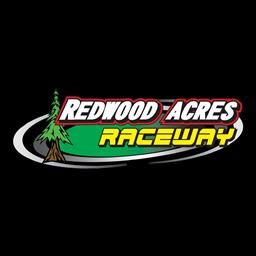 9/7/2021
Redwood Acres Raceway
---
Legends Of The Redwoods Shootout Double Header Set For Friday And Saturday At RAR
Redwood Acres Raceway will be closing out the 2021 season in grand fashion this month with two two-day events scheduled including the Legends Of The Redwoods Shootout this Friday and Saturday September 10 and 11. Buddy's Towing, Cook's BBQ and Shafer's Ace Hardware are helping present this weekend's big event which promises to be one of the biggest and exciting races held at the 3/8-mile paved oval this season. Friday evening will feature roadrunners, mini stocks, local bombers and Legends while Saturday's races will have the addition of the Upstate Bomber Series and the late model division. Saturday's event will begin with a memorial of the 20th anniversary of the 9/11 attacks which will include the Marines, Army, Coast Guard, the Humboldt County Sherriff's Department SWAT team and the fire department.
The championship battle for the roadrunners is essentially a two-driver race. Bob Ratzlaff has a 15-point lead over Jeremiah Martin. Tanisha Ratzlaff has had a spectacular rookie season and is third in points but at 38 points in arrears to the leader, the two drivers in front of her in the standings will have to have a major setback for her to have a chance at the track title. Dylan Ford took his first win of the season on August 28 and is fourth in the standings with Nick Ford six points behind him in fifth.
In spite of facing mechanical gremlins the past several races, Eric O'Ferrall still has a firm grasp on the points lead for the mini stocks. He has a 30-point gap over young Colton Kinsey who has had an outstanding first year in pavement racing. Sam Brown holds third in points with Cole Peterson and Brian Murrell, Jr. fourth and fifth.
This Saturday's late model event will be the final race toward the division's track championship. 2021 has been a season of struggle for veteran David Henderson but in spite of things not going the way he hoped, he still leads the late model points by 22 over Scott Baker. Eugene Palmer sits third, 27 behind Henderson. David Miller is fourth while fifth place is a tie between Dustin Walters and Luke Hall.
As noted earlier, Friday's race will be a "regular" RAR bomber race however no points will be on the line. The purse for the race is increased with the main event winner getting a $750 payout. Saturday's Upstate Bomber Series winner will receive $1,000. If the same driver and car wins the feature for both nights, they will earn an addition $1,000 bonus.
Tyler Krupa leads the local bomber standings by 28 points over his sister, Raquel Krupa. Third place is a tie between Jordan Krupa and Ed Rasmussen with both drivers 33 points behind the leader. Raymond Taylor, Jr. is fifth in points. Saturday's Upstate Bomber race will be the final event of the season for the touring series. Trystan Mucci leads Loren Powers, Jr. by 30 points. Local driver Donnie Brown is third, 39 points behind Mucci. Mike Collins is fourth with Raquel Krupa in fifth.
Redwood Acres Raceway has had over 30 competitors attempt to race in the Legends division this season and this weekend's Legends Of The Redwoods Shootout is expected to draw a very strong field featuring the best drivers in the region. The winner of the feature event on Friday will pocket $750 while Saturday's victor will earn a healthy $2,000. A $1,000 bonus is on the line if the same driver and car can win both main events.
Chris Lawrence appears to have the track championship well in hand for the Legends division. His smooth, smart and steady driving have earned him a rather comfortable 44-point advantage over second. Brandon White is the driver who is closest to catching Lawrence and he has had a fantastic 2021 with several main event wins. White will most definitely be one of the favorites to win both nights. Tyler Krupa and Brett Murrell are third and fourth in points while Andy Thornton is fifth.
Tickets for each day's races are $10 and can be purchased on RacinTheAcres.com as well as at Automasters and Don's Rent-All in Eureka, McKinleyville Barber Shop in McKinleyville and JC Auto in Fortuna. Tickets will also be available at the front gate Friday and Saturday. Friday gates open at 4:00 PM with racing starting at 6:00 PM. Gates will open Saturday at 4:00 PM. The 9-11 memorial will take place at 5:30 PM with the first green flag dropping at 5:45 PM. For more information, visit Redwood Acres Raceway on Facebook or Twitter @RacinTheAcres.
---
Submitted By: Matthew Sullivan
Article Media
Back to News