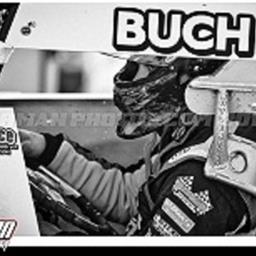 Robert Ballou
Rocklin, CA
Driver Information
Robert began his racing career at the ripe age of 5 on the west coast in quarter midgets and quickly proved he had a natural gift for racing. Robert was well on his way to becoming the "Madman" he is today with his father John "Scooter" Ballou and grandfather Robert Bennett chauffeuring and setting up cars.
Affectionately nicknamed the "Bug" in his younger racing years, Robert was a rising star in quarter midgets and later outlaw karts. There is even a rumor he won so much in his age class that he got an older fake ID so he could compete against older divisions!
One of the few current National drivers that still works on his own car; Robert is not only the driver but also the primary Crew Chief, the Truck & Trailer Driver, but also performs all maintenance as well as self-funding 90% of the expenses just to make it to the track each week. His motto is "second is never acceptable", every single night out the goal is to bring home a win. Typically late or running late to hot laps you can always find him after the race as he is usually the last one to leave the pits!
Robert competes currently in the family owned #12 with the USAC National Sprint Car Series, Midwest Sprint Car Series, KISS, select BOSS races as well as strapping a wing on the #12 and competing at select MOWA and World of Outlaw races. See the schedule details for the latest information on where he races next.
Two-time Quarter Midget Grand National Champion - 2004 Rebel Cup Rookie of the Year
Civil War Series Rookie of the Year
Youngest driver in history to win Golden State Challenge race
2008 Ron Shuman Classic Champion. ($10,000 To Win).
2008 MSCS Don Smith Classic Champion.
2-Time Lawrenceburg Nationals Champion. ($10,000 To Win).
2007 4 Crown Nationals Sprint Car Champion.
2010 Sprint Bandits TnT Championship Winner
2014 USAC National Sprint Cars Indiana Sprint Week - 2nd in points
2014 Bob Darland Memorial Winner
2015 No Way Out 40 - Jesse Hockett Memorial
2015 USAC National Sprint Cars Indiana Sprint Week Champion
2015 USAC National Sprint Car Champion
Recommendations
No recommendation information