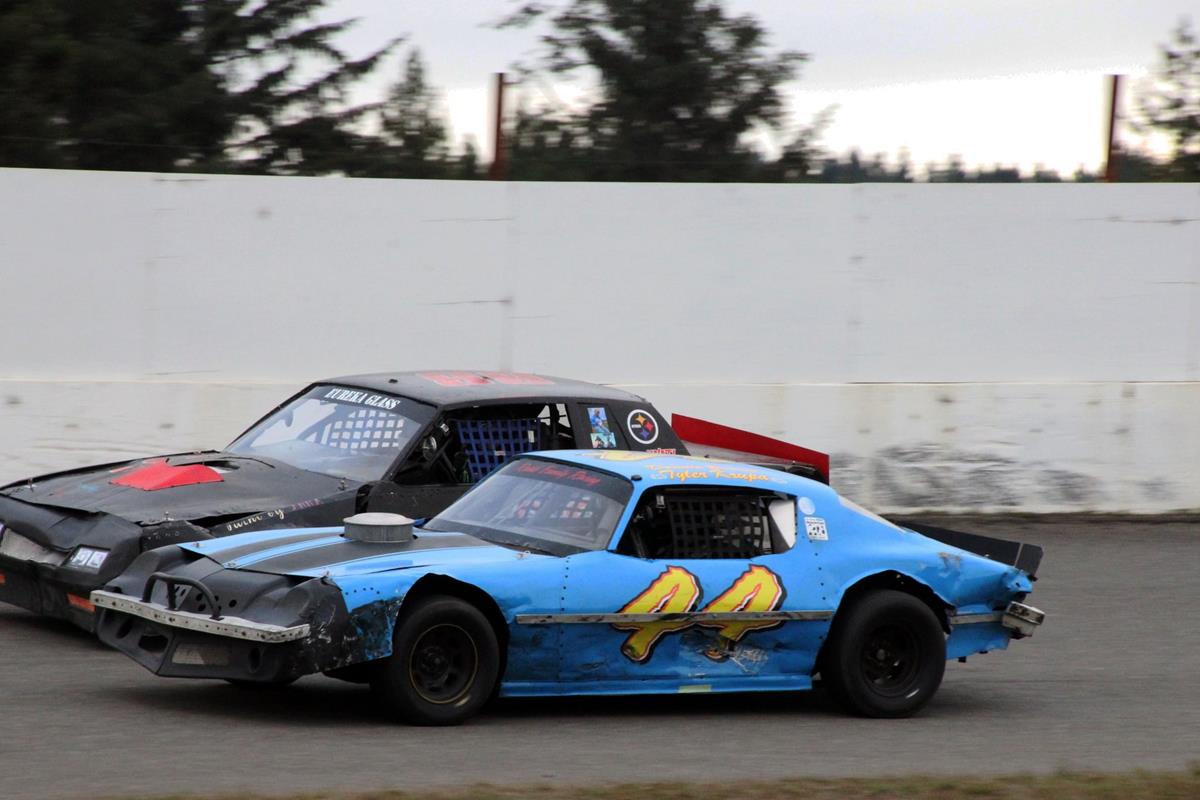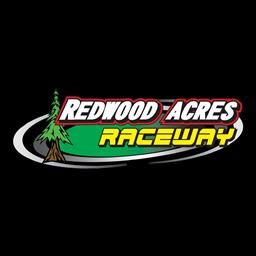 1/16/2022
Redwood Acres Raceway
---
2021 Bomber Season In Review
Tyler Krupa's rookie season in Redwood Acres Raceway's bomber division got off to a fairly slow start. The still developing driver had to learn to adept his talents from racing a light and nimble Legends car to a heavier and different handling bomber car. By the end of the 2021 season, Krupa had established himself as the best driver in the division, taking the championship along with rookie of the year honors.
Krupa earned three main event victories in 2021 but had to wait until the August 28 event to get his first of the year. Krupa's championship run was aided by Donnie Brown who drove the car in Krupa's stead in when the local bombers raced in combination with the Upstate Bomber Series. In all, Krupa earned nine top five finishes while his season worst finish was sixth which he did on two occasions.
Raquel Krupa is likely the most popular driver in the bomber division and may well be the most popular driver at Redwood Acres Raceway. Krupa's fans had plenty to cheer about in 2021 as the former division champion placed second in the standings taking home two main event wins while also earning nine top five finishes. Krupa's speed and ability was on full display all season long and her on-track talents delighted her numerous supporters.
2021 was a big season for Jordan Krupa. Besides placing third in the points, Krupa was able to score his first main event win on July 31. In addition, Krupa notched seven top five finishes for the season. Ed Rasmussen provided numerous thrilling moments on the year as the veteran racer was regularly at the center of action. Rasmussen's lone main event win came in the June 19 event while he placed in the top five nine times. Acres visitor Raymond Taylor, Jr. was fifth in the standings and had three top five finishes.
Steve Kimberling entered the bomber division mid-season in 2021 and finished eighth in the points. Loren Powers, Jr. was a Upstate Bomber Series regular and visited RAR several times on the year, taking home three main events. Trystan Mucci was the 2021 Upstate Bomber Series champion and earned two feature wins enroute to his title.
---
Submitted By: Matthew Sullivan
Back to News