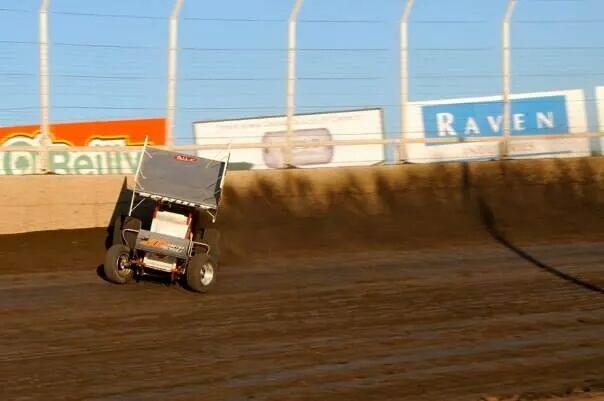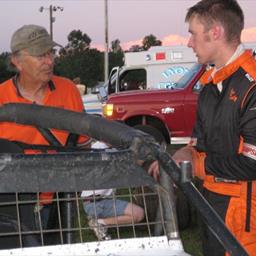 ---
Recap
The past few weeks have been busy for Ricochet and the crew. In late June they traveled east to Deer Creek Speedway to run USAC for the first time. Eric, having run both 360 non wing, and 410 wing before, had never run a 410 non wing before. "That is whole different breed of animal", Eric stated after hot laps. Despite the learning curve, Eric moved the 4x sprinter from 16th to 10th and looked as though he was working on 9th place when the car in front of him biked hard and started tipping over and collected Eric. Both drivers were ok, however the car was totaled.
The crew got to work right away to build another car in time for the World of Outlaws race at Husets speedway. There was a stout 33 car field with Eric finishing 9th in the B main.
The next two weeks the team raced at Husets with the Outlaw 410's. The first week Eric reported the motor running warmer than he would like, so he was forced to back off to help keep the motor cool.
After checking the motor over and adjusting the fueling, he was back at Husets chasing a very difficult track. "We really missed on the set up tonight, but it takes bad nights to teach you to get better!"
Next up will be Husets again, but against the All-Star Circuit of Champions.
Be sure to come out to the track and cheer Ricochet on! And come on down to the pits afterwards for cards and t-shirts!
Back to News