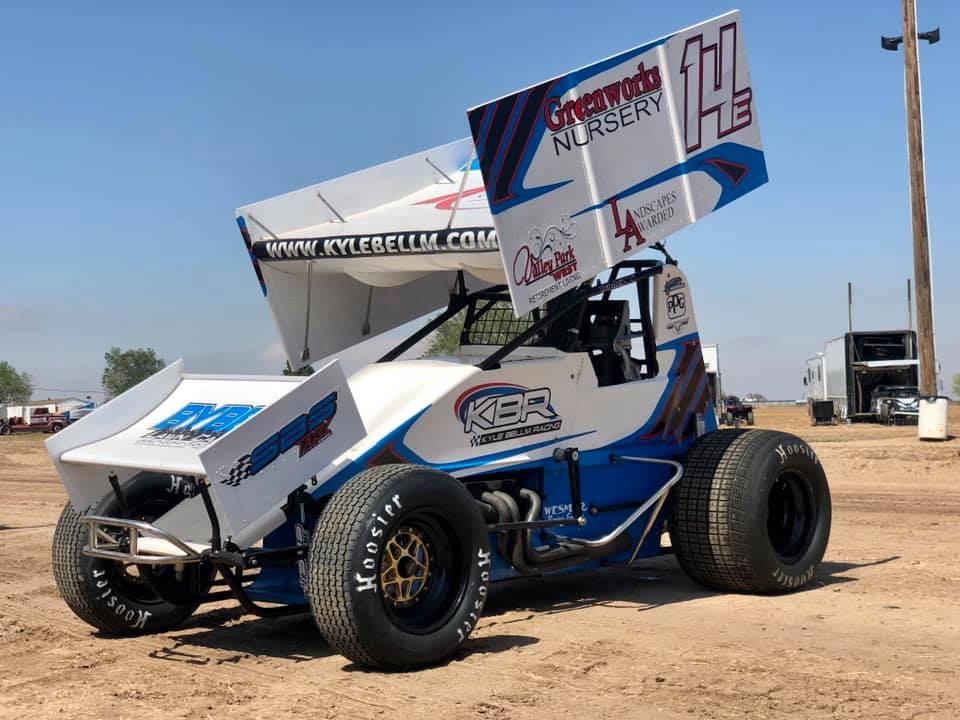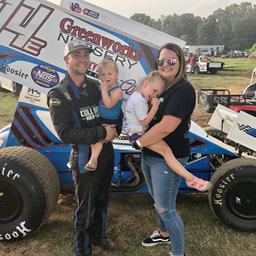 ---
Bellm Eyes Pair of Missouri Events on Memorial Day Weekend
Lonnie Wheatley, NIXA, Mo. (May 22, 2020) – Eager to get the 2020 racing campaign under way in strong form, Kyle Bellm and the No. 14e Sprint Car team look to take in a pair of events in the Show Me State this weekend.
Bellm will drop the 410-ci powerplant in place for a Saturday night run at Farmington's St. Francois County Raceway before shifting to ASCS Sooner vs. Warrior Region action on Sunday night at Eldon's Lake Ozark Speedway.
"It will be good to get back on track and get some good finishes," Bellm comments.
Bellm kicked off his Sprint Car season during last week's West Texas Crude Nationals at Lubbock's West Texas Raceway.
Debuting the new No. 14e, a change from the familiar "k", his Crude Nationals came to an early end after contact with the wall upon completing his Tuesday night qualifying laps.
"It was 100% a mistake on my part," Bellm explains. "After I took the checkered flag, I glanced up at the scoreboard to check my time. When I looked back to the track, the sun was right in my eyes and by the time I could see I was a couple of car-widths higher than I should have been."
The damage proved too extensive to continue on for the night.
"The car was pretty much junked," Bellm says. "We drove home the next day and then I stayed up late just tearing the rest of it apart and started getting another one together."
"Hopefully we have that out of the way for this year," Bellm says.
Bellm looks to turn things around this weekend at Farmington and Lake Ozark.
The Kyle Bellm Racing efforts are made possible with support from marketing partners including Greenworks Nursery, Landscapes Awarded, Christian County Collision Repair, Bybee Lawn Care, PPG Automotive Finishes, Colorvision, Schure Built Suspensions, Schaeffers Racing Oil and Valley Park West Retirement Living.
Up Next: Farmington, Missouri's St Francois County Raceway on Saturday and ASCS Sooner/Warrior Region at Eldon, Missouri's Lake Ozark Speedway on Sunday.
Keep Track: Keep track of Kyle Bellm's on-track action including schedule and results at http://www.kylebellm.com/, on Facebook at https://www.facebook.com/KyleBellmRacing?fref=ts or on Twitter at @kylebellmracing.
If you would like Kyle Bellm Racing press releases e-mailed directly to you, send your e-mail address to Lonnie Wheatley at lonniewheatley@gmail.com.
---
Article Credit: Lonnie Wheatley
Back to News