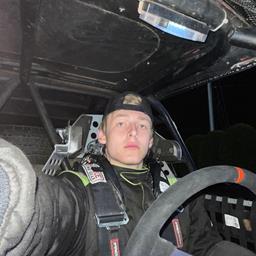 Brandon Gibson Jr
Dry Ridge, KY
Driver Information
Been racing dirt for 8 yrs and present! A lot of help and so grateful for my family.
Won my first race at Florence speedway and only 3rd time in a car ever.
Won a track championship as 12 yrs old
Won 8 features in a row in my sport mod at Florence speedway
Won at Bristol, was able to be on the stage! Not many people can say they have done that!
Was Very blessed,and had the ability to win at Eldora. Won a golden shovel, just like the nascar truck drivers!
Being on Bristol stage in front of a lot of people! Was amazing! Also on Eldora stage, the amount of laughter and joy out of my crew was cool.
Favorites
Track

Midway

Driver

Kyle Larson

Event

Bristol dirt nationals

Food

Mexican( fajitas)

Movie

Days of thunder

Song

Big green tractor-Jason aldean

Sports Team

Bengals

Speed Shop

Larry Moreland one stop race shop
Recommendations
Restaurant

El Jalisco Mexican

Fast Food

Wendy's

Gas Station

Loves

Car Manufacturer

Honda

Beverage

Water

Parts Store

Advance auto parts

Hotel

Super 8