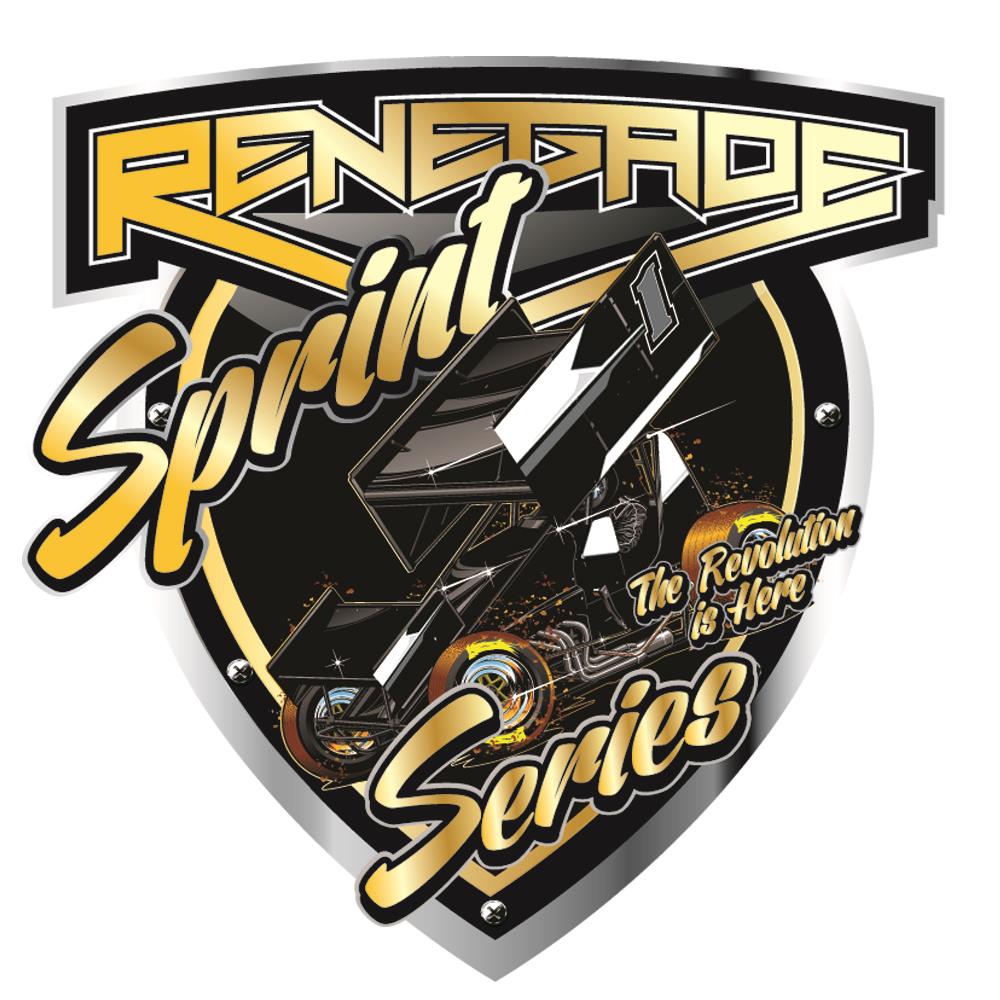 12/12/2014
Inside Line Promotions
---
Renegade Sprints to Showcase Strong Contingent of Competitors in 2015
Inside Line Promotions – FINDLAY, Ohio (Dec. 12, 2014) – Teams are busy building new race cars and enjoying rare family moments as the offseason is in full swing throughout the country.
Things are no different in the cold region that includes Ohio, where a dozen drivers are preparing to compete full time with the Renegade Sprints next season.
"Everyone knows the names Tim Shaffer, Greg Wilson and Chad Kemenah, but we are very excited about the young and upcoming drivers who are committed to the series," Renegade Sprints President Shane Helms said. "The future of the sport looks bright."
Here are some of the committed competitors:
Tim Shaffer
Shaffer, who hails from Aliquippa, Pa., claimed the 2010 Knoxville Nationals and he recorded four All Star Circuit of Champions titles from 2009-12. He was also the 1999 Rookie of the Year with the World of Outlaws STP Sprint Car Series and has earned 15 wins with the series.
Greg Wilson
Wilson scored a victory during the second career Renegade Sprints event. The Benton Ridge, Ohio, native also captured All Star Circuit of Champions titles in 2006-07.
Chad Kemenah
Kemenah of Findlay, Ohio, drove to All Star Circuit of Champions titles from 2002-05. He has also powered to five World of Outlaws victories and was the 2006 Rookie of the Year with the series.
Randy Hannagan
Hannagan captured the inaugural Renegade Sprints feature win in the summer of 2014. The Pittsboro, Ind., resident is the 1995 World of Outlaws Rookie of the Year and has won a handful of track and series championships throughout Ohio and the region.
Danny Smith
Smith, who lives in Chillicothe, Ohio, has earned eight World of Outlaws feature victories. He has also recorded at least one victory each season for the past 40 years.
Dean Jacobs
Jacobs, a native of Wooster, Ohio, has scored more than two dozen All Star Circuit of Champions feature wins and he has also driven into Victory Lane with the World of Outlaws.
Upcoming Stars
A handful of younger drivers who are on the verge of stardom will be competing with the Renegade Sprints in 2015, including Cole Duncan (Lockbourne, Ohio), Andrew Palker (Lodi, Ohio), Travis Philo (Waterville, Ohio), Caleb Helms (Findlay, Ohio), Ryan Myers (Lewisburg, Ohio) and Kody Swanson (Kingsburg, Calif).
A tentative 2015 season schedule will be released in the near future.
MEDIA LINKS –
Website: http://www.Renegade410Sprints.com
Twitter: https://twitter.com/RenegadeSprints
Facebook: https://www.facebook.com/pages/Renegade-Sprints/361036524065534
RENEGADE SPRINTS –
The Renegade Sprints series was formed in 2014 to develop and improve the sport of 410ci sprint car racing in the rich historic region that includes Ohio, Pennsylvania, Indiana and Michigan. The series aims to operate a professional organization that is focused on creating value for sponsors and promoters along with offering an affordable form of high-quality entertainment for the fans. The Renegade Sprints is also dedicated to creating long-lasting partnerships with the team owners and drivers for the future of the sport.
INSIDE LINE PROMOTIONS –
Inside Line Promotions specializes in affordable public relations and media management for motor sports drivers, teams, sponsors, tracks, series, events, organizations and manufacturers. ILP Founder Shawn Miller leverages professional journalism with new media technologies and social networking to improve your exposure and the return on investment for your sponsors.
To meet the media relations needs of your program and to join Team ILP, contact Shawn at 541-510-3663 or InsideLinePromotions@gmail.com. For more information on Inside Line Promotions, visit http://www.InsideLinePromotions.com.
---
Article Credit: Inside Line Promotions
Submitted By: Shawn Miller
Back to News