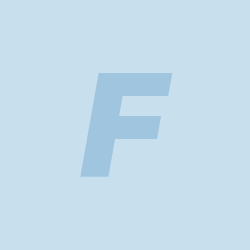 Corey Ford
Belleville, IL
Driver Information
Ford Family Racing was founded by Walter Ford over thirty years ago. Although the primary racing focus has been on drag racing, dirt track racing has always been an interest. The youngest member of Ford Family Racing is twenty-eight year-old Corey Ford. Following in his father's footsteps, Corey drove a junior dragster when he was young. Corey has always been around all types of cars. This drove him to pursue a higher education at Wyotech, where he graduated top of his class with a degree in high performance engine and chassis fabrication. In 2006, Corey married Brittany. They spent their so-called "honeymoon" traveling around the country with a professional funny car racing team, in which Corey was employed. In early 2007, Corey and Brittany decided to settle down in Illinois, and Ford Family Racing added a dirt car to their agenda. Helping lead their dirt racing team is Walter Ford, himself. In addition, a very crucial crew member is Mike Dill. These guys help Corey get the race car in shape for each race.
In the 2007 season, Corey was in contention for the Rookie of the Year Award in his #84 Sportsman Car. That year, the team finished in 12th place out of 50+ spots in the point standings. At the end of the racing season, Corey drove to his first win at Jefferson County Speedway. In the 2008 racing season, things got even better. Corey finished 9th in overall points. Also, he had over twelve top-ten finishes, along with two heat race wins. In the 2009 racing season, Corey finished 9th place in points at Belle-Clair Speedway and 12th out of 125 in the Extreme Sportsman Dirt Car Series.
The 2010 season brought a lot of great things. The racing season started off very well by winning a heat race the first night out and having three top-five finishes the first three nights. The greatest of all victories came when Corey and Brittany had their first baby, Brayden Edward Ford. Although he stole their hearts with his first sigh of breath, Corey continued racing with an even greater dedication. Out of 22 nights of racing, Corey ended the season with over 15 top-five finishes, 3 heat race wins, and 8th place in UMP points.
Corey's racing efforts have improved each year. At the spark of the 2011 racing season, he decided to take a leap of faith and contend in a super late model. At the end of the season, he won his first heat race in the late model. His ambitious driving caught all of the officials' eyes and won him Late Model Rookie of the Year!!
In looking forward to the 2012 racing season, Corey developed a corporation named Corey Ford Racing, LLC, bringing the race team to a highly professional level. Corey Ford Racing is looking forward to improving their statistics and running at tracks such as Highland, Tri-City, Belleville, and Pevely, as well as participating in the UMP Summer Nationals racing tour, where the car's exposure will be pronounced all over the Midwest.
In anticipation to the racing season, Corey Ford Racing purchased a toterhome and a Pete Parker trailer. The toterhome will provide travelling to and from the race track much easier and more like a home while at the track. The trailer will make hauling the car and storing tools, parts, etc. much easier and more convenient. Also, they invested their money into an upscale motor that will compete with anyone on the race track. High performance is now achievable.
Recommendations
No recommendation information