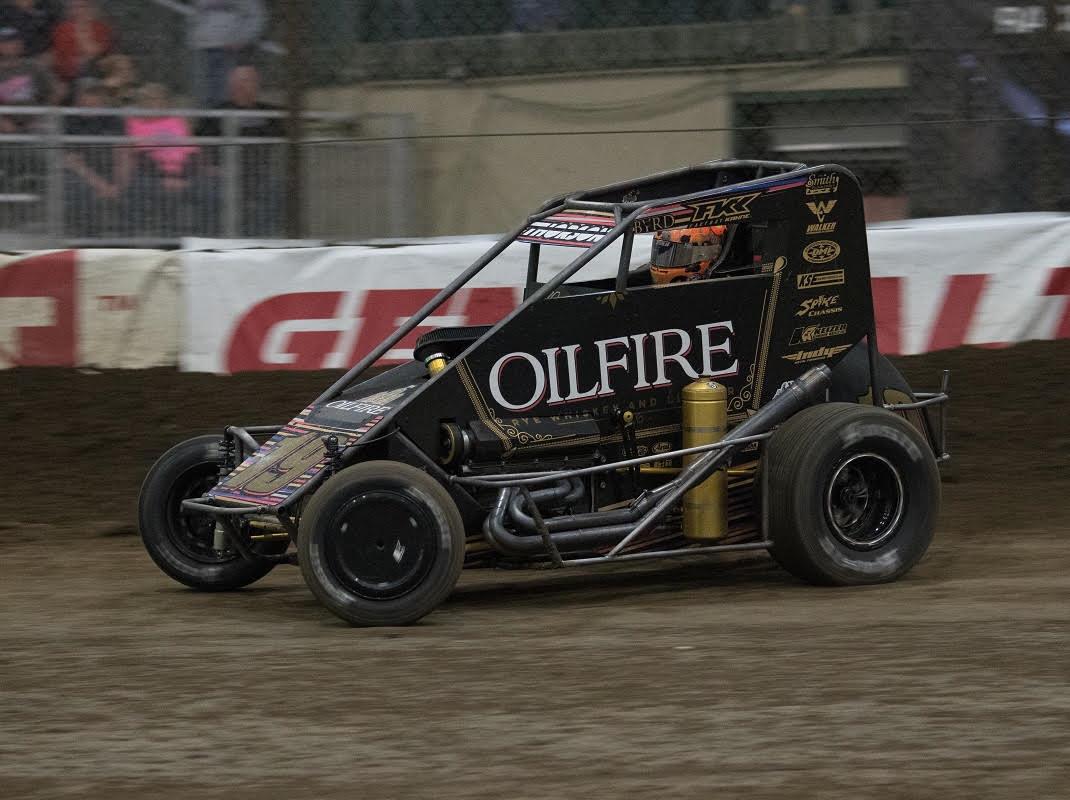 ---
No. 1 Seed In Chili Bowl Pole Dash Is Thorson's
Devin Mayo photo
TULSA, Okla. – Just moments after winning Friday's Vacuworx Qualifying Night feature at Tulsa Expo Raceway, Tanner Thorson pulled the No. 1 seed for the #DoItForGrady Chili Bowl Nationals Pole Dash.
Thorson, who won to become one of the top-five seeds in the special event that will set the first five rows of the starting grid of Saturday night's 55-lap finale, was the last driver to pull a pill Friday night.
That pill ended up being the best one in the house, as it guarantees him a start of no worse than fourth in the headlining A-main, which will be broadcast to a worldwide audience on MAVTV.
"I actually didn't want the (number) one pill," Thorson noted. "I didn't want to (have a chance to) start on the front row, but we'll make do with this and see what we can do to win the thing Saturday night."
The format for this year's revamped pole dash is different than the King of the Hill-style event that set the top-10 starting positions in previous years.
Instead of one-on-one, two-car battle sessions, races of four cars apiece will determine who lines up where for the Chili Bowl finale.
Seeds seven through 10 will race in the first four-car dash, with the top two finishers advancing to meet seeds five and six. The top two finishers from that next race will advance and face off against seeds three and four.
Then, the top two from that sprint will battle against the top-two seeds overall, with that final four-car sprint lining up the first four positions on the grid for Saturday night's championship A-main.
Behind Thorson, Thursday winner Christopher Bell and Tuesday winner Kyle Larson are seeded second and third, respectively. Wednesday winner Rico Abreu is the fourth seed and Cannon McIntosh, who won Monday night's preliminary feature, slots in as the fifth-seeded driver.
Jonathan Beason, Ryan Bernal, Thomas Meseraull, Colby Copeland and Tyler Courtney are the sixth through 10th seeds for Saturday night's Pole Dash.
The #DoItForGrady/#BCForever Pole Dash will be telecast live on MAVTV at 7:15 p.m. CT.
---
Article Credit: www.SpeedSport.com
Submitted By: Josh Holt
Back to News