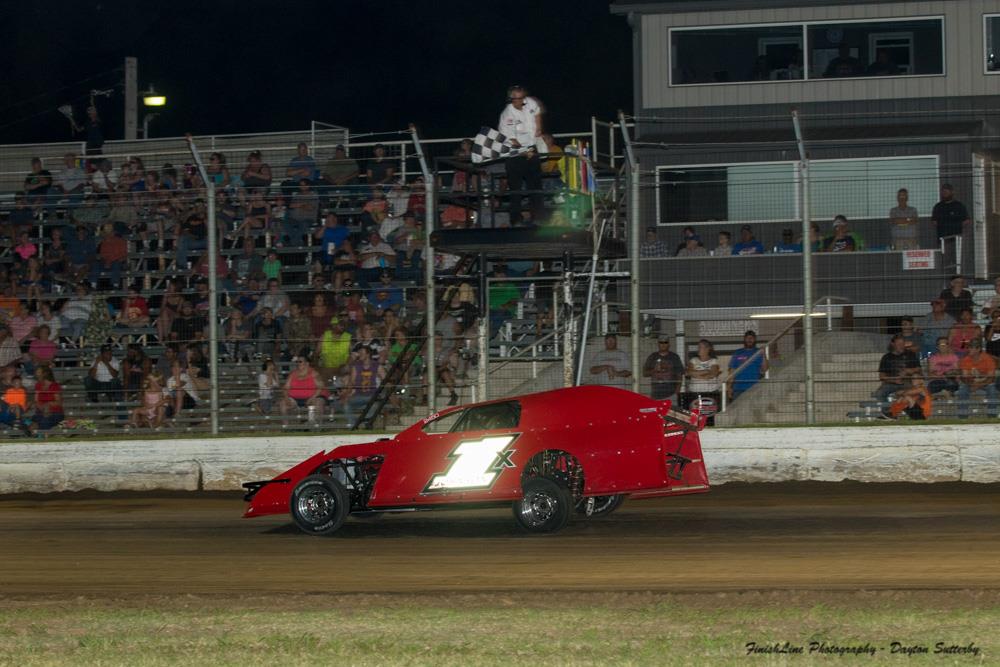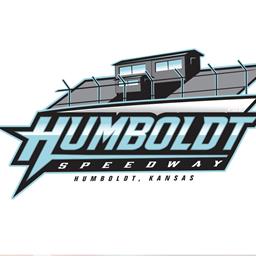 6/30/2019
Humboldt Speedway
---
Johnson Secures Spot in Summit Shootout
Humboldt Speedway- Matt Johnson, from Archie,MIssouri, started on the pole in the nights $1000 to win feature, and out paced the field to secure his spot in the Summit Shootout to be held September 25-28th at Hamilton County Speedway in Webster City,Iowa. Johnson, who also picked up the Third Heat victory, backed up his win from earlier in the year at Humboldt Speedway. Mayetta's Daron Fuqua and Lone Jack,Missouri's Chad Lyle rounded out the top. Three. Other Heat Race winners were Nevada. Missouri's Chase Domer and Mt. Hope, Kansas driver Tad Davis.
In Ray's Metal Depot NASCAR B Modifieds, Ft. Scott's Andy Bryant continued his roll towards a track championship after picking up his eighth win on the season. Bryant, starting outside the pole, got the early lead and drove away to the victory. Chanute's Tyler Kidwell, Topeka's Sturgis Streeter, Riley Whitworth and Tim Van Gotenn rounded out the top five. Heat Race victories went to Bryant, Streeter and Pittsburg's Brian McGowen.
Racers in the O'Reilly Auto Parts Sports Compact raced for a $500 to win A Feature courtesy of Aeillo Fireworks. St. Joseph, Missouri's David Miller traveled two and one half hours to out distance the field and take home the larger than usual payday. MIller held off Overbrook's Barry Luthi and Nortonville's Devin Schmidt who completed the top three. Hewat RAce wins went to Miller and Brandon Vink.
Love's Travel Stop Midwest Mods saw the return of a familiar name to Humboldt Speedway/ McCarthy Auto Group Victory Lane. Jesse Folk Jr. held off a determined Rob Muillenburg for his first win on the season and his first in Midwest Mods. Folk, by virtue of his Heat Race, started on the pole and led every lap on his way to the win. Muillenberg mounted several challenges but could not overtake Folk. Heat Race wins went to Folk and Muillenberg.
An added bonus for the night was the addition of MOd Lites to the stellar racing program. Ed Griggs from Pleasant Hill, Missouri led every lap and held off the constant barrage from the reigning first family of Midwest Mod LIte racing, the Raffurty's. Griggs last challenge in the closing laps was from David Raffurty. Rounding out the top five was Dillon Raffurty, Justin Raffurty and Jeff Raffurty.
Racing returns after the Fourth of July Holiday to Humboldt Speedway on July 12th, competing that evening will be Ray's Metal Depot NASCAR B Modifieds, Home Savings Bank NASCAR Factory Stocks, O'Reilly Auto Part Sport Compacts and Love's Travel Stops NASCAR Midwest Modifieds. For more information make sure to check out www.humboldtspeedway.com for all the up to the minute news about Humboldt Speedway.
---
Article Credit: Humboldt Speedway
Submitted By: Jeff Fehr
Back to News