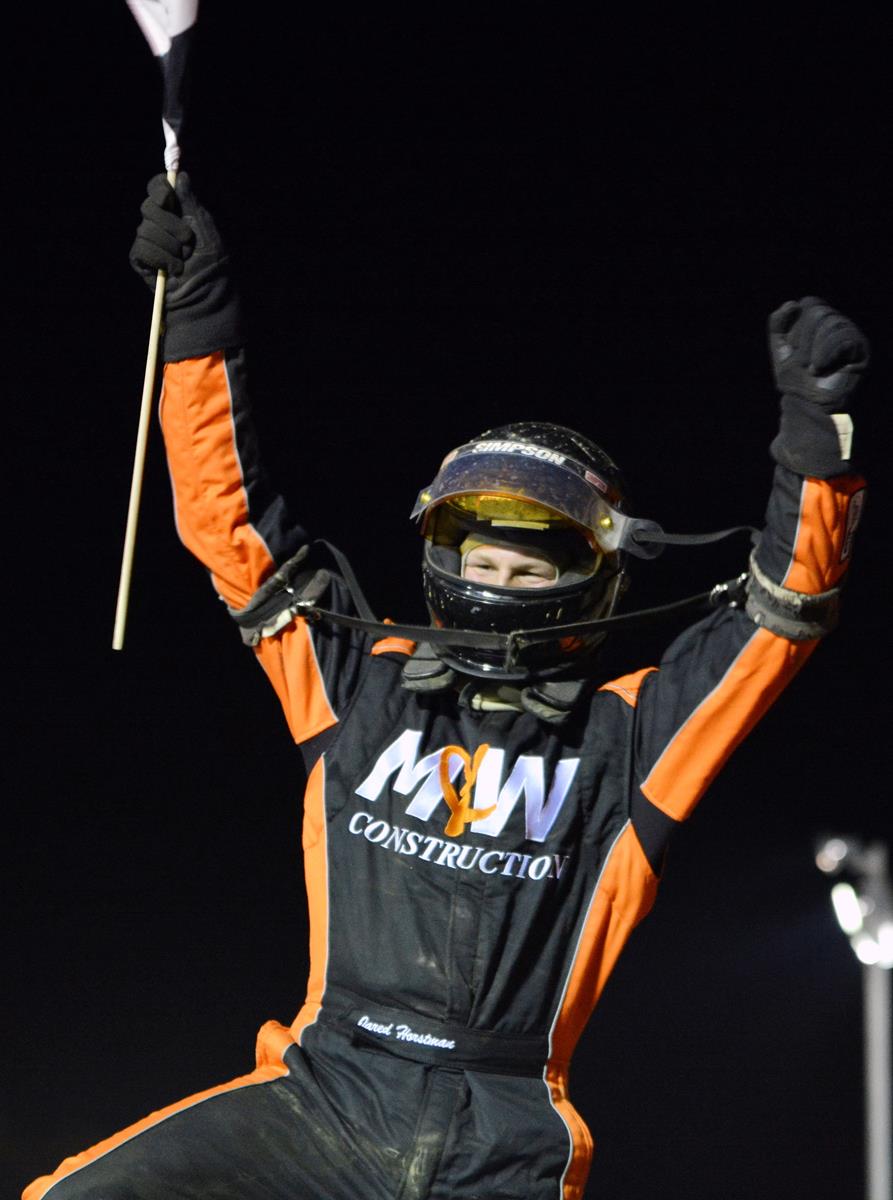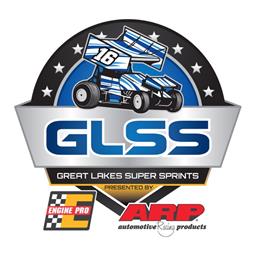 4/14/2017
Great Lakes Super Sprints
---
Horstman Claims NCRA Great Lakes Super Sprint Opener!
Lima, Ohio – April 14, 2017 - The National Championship Racing Association Great Lakes Super Sprint Series kicked off their 2017 race season Friday night and in the end it was Jared Horstman holding off veteran Randy Hannagan to claim the victory at Limaland Motorsports Park in Lima, Ohio in a co-sanctioned event with the National Racing Alliance.
Butch Schroeder and Hannagan started on the front row for the twenty-five-lap feature that went quickly yellow as Jarrod Delong made contact with the backstretch wall and came to a stop.
On the complete restart, Schroeder jumped into the lead and by lap four quickly encounter slower cars. This allowed fourth starting Horstman to get by in lapped traffic on lap five in a lead he would never relinquish.
Ralph Brakenberry, fighting steering problems, pulled off turn two into the infield during lap 3, and Dustin Daggett pulled off turn 4 into the infield with engine problems during lap 10.
The night's final caution fell with eight laps to go when Chase Ridenour spun, trying to go high around Linden Jones who was getting some traction on the bottom. On the restart, there was no stopping Horstman as he led the rest of the way to claim the victory, his fourth career with the NCRA GLSS.
Hannagan settled for second while Schroeder, Kyle Sauder and eight starting Todd Heuerman rounded out the top five.
During qualifying, technical difficulties arose and half the field had not made it on the track. The decision was made to allow the remaining cars "hot laps" in groups of 4 and the heat races would have to be set from the original pill draw which was intended to determine qualifying order.
The three, eight lap heat races for the twenty-four-car field were won by Hannagan, Schroeder and Ronnie Blair.
Next up for the NCRA Great Lakes Super Sprint Series will be on Friday night, May 5, at I-96 Speedway in Lake Odessa, Michigan and the tracks "Ice Breaker Michigan Opener."
More information on the NCRA GLSS can be found on their official website www.greatlakessupersprints.com and their facebook page: Great Lakes Super Sprints.
NCRA Great Lakes Super Sprint Series (GLSS)/National Racing Alliance (NRA)
Limaland Speedway/Limaland, Ohio
April 14, 2017
24 Cars (13 NCRA Great Lakes Super Sprints Members present)
1st Heat: 1) 22h- Randy Hannagan, 2) 17h- Jared Horstman, 3) 6s- JR Stewart, 4) 28- Phil Gressman, 5) 11R- Chase Ridenour, 6) 11- To Allison, 7) 49t- Gregg Salman
37- Noah Dunlap
2nd Heat: 1) B20- Butch Schroeder, 2) 10d- Jarrod DeLong, 3) 18h- Todd Heuerman, 4) 23- Devon Dobie, 5) 49d- Shawn Dancer, 6) 7z- Zachary Hampton, 7) 5w- Jeff Williams, 8) 6s- Sean Hosey
3rd Heat: 1) 35- Ronnie Blair, 2) 2- Kyle Sauder, 3) 85- Dustin Daggett, 4) 16b- Max Stambaugh, 5) 57- Mike Dunlap, 6) 3t- Ralph Brackenberry
A Feature: (25 Laps) 1) 17-Jared Horstman [4]; 2) 22H-Randy Hannagan [2]; 3) B20-Butch Schroeder [1]; 4) 2-Kyle Sauder [6]; 5) 8H-Todd Heuerman [8]; 6) 16B-Max Stambaugh [12]; 7) 23-Devon Dobie [11]; 8) 49D-Shawn Dancer [14]; 9) 11-Tim Allison [16]; 10) 6S-Jr Stewart [7]; 11) 49-Gregg Dalman [19]; 12) 35-Ronnie Blair [3]; 13) 28-Phil Gressman [10]; 14) 19J-Linden Jones [18]; 15) 57-Mike Dunlap [15]; 16) 5W-Jeff Williams [20]; 17) 11R-Chase Ridenour [13]; 18) 6H-Sean Hosey [23]; 19) 7Z-Zachary Hampton [17]; 20) 37-Noah Dunlap [22]; 21) 85-Dustin Daggett [9]; 22) 3T-Ralph Brakenberry [21]; 23) 10J-Jarrod Delong [5]; 24) 15-Brandon Ferguson[24]
---
Article Credit: David Smith Jr & Barry Marlow
Submitted By: Barry Marlow
Article Media
Back to News