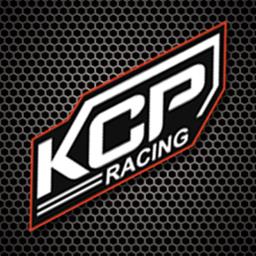 ---
Madsen and KCP Racing Record Two Top-10's During July 4th Spectacular at Cedar Lake Speedway
PC- Trent Gower
PETERSEN MEDIA- While they picked up a pair of Top-10's with the World of Outlaws over the weekend, Ian Madsen was a bit frustrated with his weekend results.
"These World of Outlaws races are definitely tough and while Top-10's are not anything to hang your head about, I know we should be better," Madsen said. "We are all a little frustrated, but that frustration fuels us to really go to work and get better for our next race weekend."
Qualifying on Thursday night for Friday and Saturday's events Madsen would time the Logan Contractors Supply, Inc./Aspen Aire/Royal Flooring backed No. 18 machine in fourth fastest for Friday's program and eighth fastest for Saturday's event.
Picking up a win in his heat race on Friday night, Madsen would make his way into the DirtVision Fast Pass Dash, where he would line up on the front row. Battling with Carson Macedo, Madsen would finish second and roll off the front row for the feature event.
From his front row starting position Madsen would settle into second during the opening stanza's of the race. Falling back to third, Madsen would soon fall back to fifth.
Working hard at the helm of his KCP Racing entry, Madsen would slowly fade back through the Top-10 before capping Friday night off with a ninth-place finish.
Back in action on Saturday night, Madsen would line up in the second row of his heat race based on his qualifying effort on Thursday night.
Finishing third in his heat, Madsen would transfer into the 35-lap feature event where he took the green flag from the eighth starting position.
Battling inside the Top-10 for the duration of the finale that was aired live on CBS Sports Network, Madsen would battle for position with Daryn Pittman and Shane Stewart.
When the checkered flag flew on the busy weekend, Madsen closed his night out with a 10th place finish.
"It was a challenging weekend, and we can't dwell on it too long," Madsen said. "This week brings on three more challenges, and I can't wait to get back after it."
Ian and his KCP Racing team would like to thank Logan Contractors Supply Inc., Aspen Aire, Royal Flooring, Bobcat, , Ted's Body Shop, Team Excavating, Cox Design and Fabrication, Armor Electric Company, TammyHeckart.com, Quality Traffic Control, BergenKDV, and BK Racing Titanium for their support this season.
BY THE NUMBERS: Starts-26, Wins-0, Top-5's- 8, Top 10's-20
ON TAP: Ian and KCP Racing are geared up for another busy weekend that will seem thin in action in Burlington, IA on Friday, Knoxville, IA on Saturday, and Terre Haute, IN on Sunday.
STAY CONNECTED: To keep up with Ian, make sure you follow him on twitter by clicking over to www.twitter.com/IanMadsen. You can also visit the team's website at www.kcpracing.com, and follow the team on Twitter @KCPRacing.
PETERSEN MEDIA: Petersen Media is an agency that can handle your public relations, marketing, and any other promotional needs. Petersen Media utilizes multiple tactics to help you reach your intended audience, and boost awareness.
For more information contact sales@petersenmediainc.com, by phone at 916-342-3424, visit www.petersenmediainc.com, www.facebook.com/PetersenMedia, or follow www.twitter.com/petersen_media.
---
Submitted By: Petersen Media
Back to News