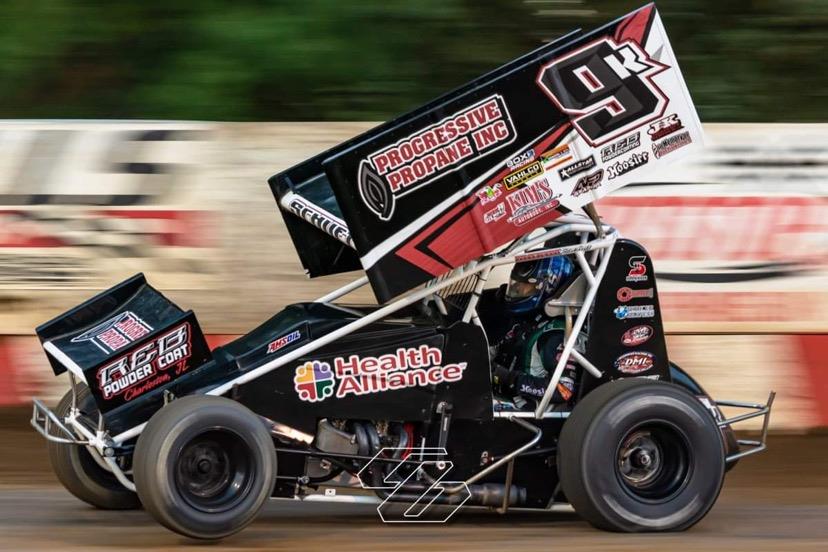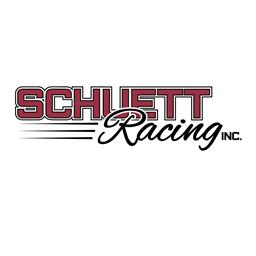 ---
Kyle Schuett Earns First IRA Top 5 in Doubleheader Action
"We needed a night like that so badly." Kyle Schuett was understandably excited, and relieved, to finally tick off his first career IRA Sprints Top 5 finish at Angell Park Speedway this past Sunday night. However, the contrast between Saturday's show at Wilmot to Sunday in Sun Prairie was immense.
"Saturday was honestly one of the toughest nights we've had all season." Schuett said. The Health Alliance/Progressive Propane 9K started the night with a decent qualifying effort, but struggled for speed in the Heat and Feature. "I struggled behind the seat. I just wasn't comfortable at all, and we couldn't get the car to do what we wanted after qualifying." After the tough night ended with an uncharacteristic 16th place finish, Kyle was left feeling empty.
"Once we got everything loaded up, I personally questioned everything we had been doing and wondered what we were missing or what we were doing wrong." Schuett said. "Fortunately, the IRA is full of amazing people, and we got some help from another team and it was night and day with the car. The crew guys, Lucas Pejakovich and my Dad, Jim took to the changes really quickly and we had a rocket ship at Angell Park."
Kyle proceeded to qualify 7th overall out of 24 cars present at "The Red and White Walls," within 2 tenths of a second of 10x IRA Champion turned All Star Circuit of Champions driver Bill Balog's Quick Time. That effort meant Schuett would lock into the night's Dash Redraw, but he still had the 8 lap heat race to complete.
In the Heat Race, Schuett started outside pole in an absolutely stacked field that included 2x IRA Champion Scotty Neitzel, Mike Reinke and Balog. Kyle fell to 3rd on the initial start and immediately started to feel pressure from "The North Pole Nightmare" for the spot. However, the IRA Rookie didn't flinch. Holding off Balog for the final 6 circuits to finish 3rd. After drawing 2nd in Dash 1 during the Redraw, Kyle knew he had a golden opportunity to turn some heads in the A Main.
"We ran decently in the heat race, but we made some subtle changes to the car for the Dash and A Main." Schuett said. The Philo, IL native once again held off Balog in the Dash along with Russel Borland to finish 2nd behind eventual A Main winner Scotty Thiel to lock in a 3rd place starting spot in the Feature. "Finishing 2nd in the dash to a guy like Scotty and with the other drivers in that field felt great. We knew the car was good for the feature and I felt optimistic about the 3rd place starting spot."
The feature was a top-dominant slider fest. Thiel led flag to flag, but Schuett waged war with multiple drivers in the Top 5 for all 30 laps.
"I fell back to 4th on the initial start battling with Jeremy [Schultz]," Kyle said. "But once I got to the top I felt really comfortable and could hang right with him." Once the field entered thick lapped traffic, Schultz and Schuett would close in on Jake Blackhurst for 2nd, but the 9K would start to feel pressure from the 21 of World of Outlaws Winner Carson Short. Kyle continuously held off the Marion, IL driver's challenges and began to pull away late in the race, only for a caution flag to fly.
Short pulled off the track with an issue during the caution period, and Schuett once again found himself defending from Bill Balog on the restart. Balog threw a massive slider at the 9K on the restart, but "Do It To It" Kyle Schuett railed the middle to high cushion and took the 4th spot back. After another short yellow, Balog came at Kyle once again, and this time, the 17B made the move stick after a two lap battle and put the 9K back to 5th. For the final 3 circuits, Schuett battled with Borland and Neitzel for the final Top 5 spot, and the Rookie would not be denied. Schuett beat Neitzel to the line by just under a car length to take his first career Top 5 finish with the IRA Sprints.
"It's definitely reassuring." Schuett said. "To finally tick off a Top 5 is great, and it shows how fast this team is when everything is clicking. It was great to fight with guys like Balog, Schultz and Russ [Borland] all night, and it was just really good and fun side by side racing. We'll take this momentum and hopefully bring it to Joliet on Sunday!"
Schuett has tallied 10 Top 15's, 5 Top 10's, 1 Top 5, 3 Heat Race wins, 2 Dash wins and currently sits 9th in IRA Points with 9 rounds remaining. He also sits in the lead for the Sage Fruit Rookie of the Year Award by a healthy margin over Minnesota's Jack Berger in 15th.
The remaining IRA schedule looks like this:
8/29-Dirt Oval at Route 66
Joliet, IL
Bill Waite Jr. Memorial
9/3-Dodge County Fairgrounds
Beaver Dam, WI
Harry Neitzel Tribute
9/4-Plymouth Dirt Track
Plymouth, WI
Sheboygan County Fair
9/5-141 Speedway
Maribel, WI
Sunday Funday
9/10-Outagamie Speedway
Seymour, WI
September Showdown
9/11-Cedar Lake Speedway
New Richmond, WI
Jerry Richert Memorial
9/18 TBA-Wisconsin
9/24-Dodge County Fairgrounds
Beaver Dam, WI
Checkered Classic/Rick Schmidt Memorial
9/25-Plymouth Dirt Track
Plymouth, WI
Wisconsin Sprint Car Championships
The Schuett Racing Team will look ahead to this weekend's Bill Waite Jr. Memorial at the Dirt Oval at Route 66 in Joliet, IL. The race is co-sanctioned by the IRA and the Midwest Open Wheel Association. If you can't make it out to see the methanol monsters of the IRA in person, every IRA race will be exclusively broadcasted on the FloRacing streaming service all season long.
Kyle Schuett and Schuett Racing thanks their 2021 partners for their continued support throughout the year!
Health Alliance
Progressive Propane
Amsoil
First Mid Insurance Group
Kim's AutoBody
Engler Machine and Tool
R&B Powdercoat
Allstar Performance
Safety-Kleen
Diversified Machine Inc. (DMI)
Rod End Supply
Hooker Harness
Steve Thomas Racing
J&K Property Rentals LLC.
The 9K team will contest the full Bumper to Bumper IRA Sprints schedule in 2021, along with several outside shows with the All Star Circuit of Champions, World of Outlaws and more. You can follow Kyle's season at www.schuettracing.com and on Facebook at Schuett Racing Inc and Twitter @schuettracing, as well as Box3 Racing PR on Facebook at @box3racing and Twitter @box3_racing.
This article is licensed for use to Schuett Racing Inc. by Box3 Media and should not be replicated or re-published without the expressed written consent of Box3 Media and Racing Promotions.
---
Article Credit: Loren Kelly-Box3 Racing
Submitted By: Loren Kelly
Back to News