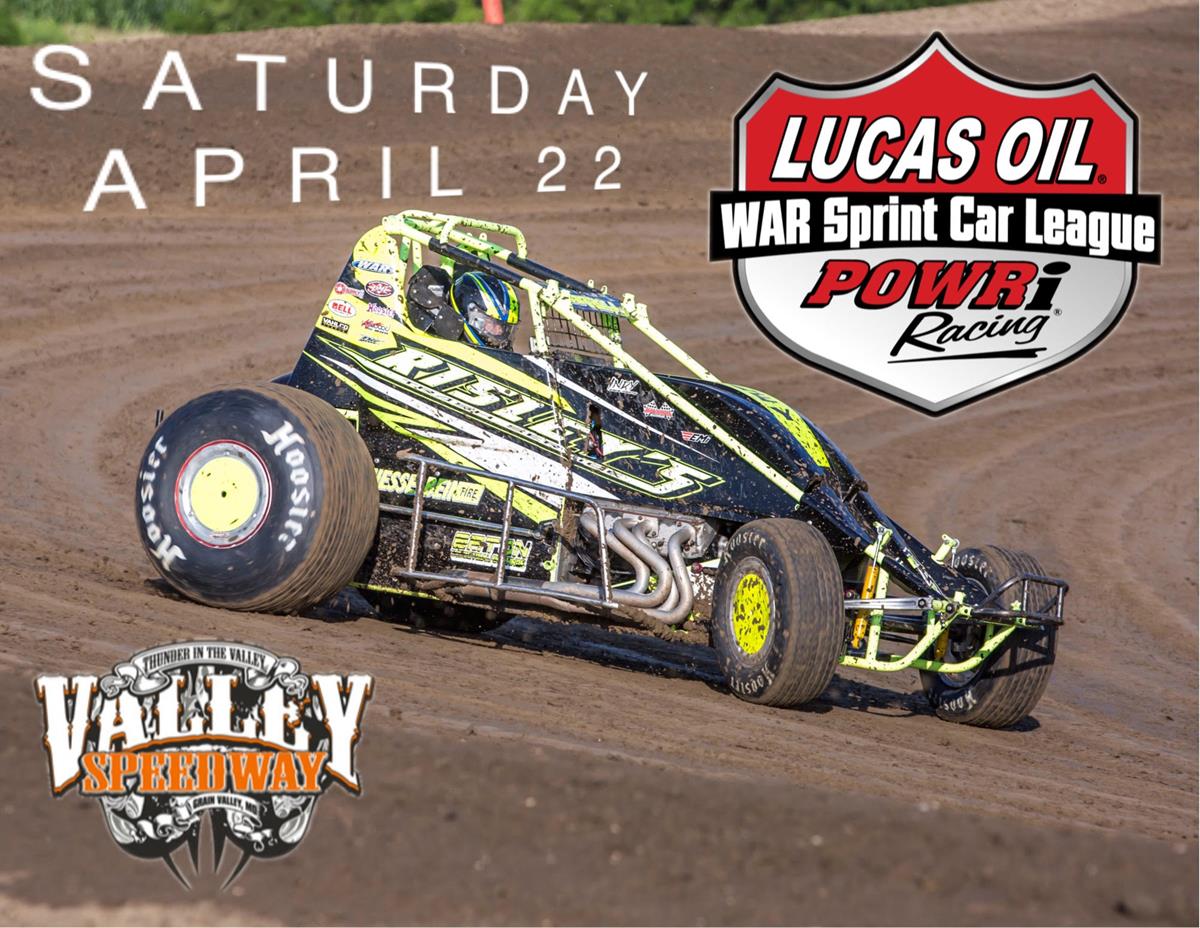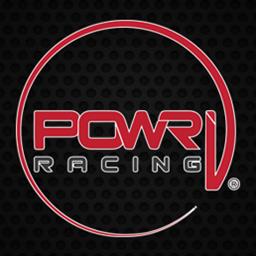 ---
ROUND 2 AT VALLEY FOR POWRI LUCAS OIL WAR SPRINTS
Indianapolis, IN – The POWRi Lucas Oil WAR Sprint Cars are set to return to Valley Speedway in Grain Valley, Missouri for the second time this season on Saturday April 22.
The third race of the 2017 WAR season will prove to be thrilling with an already fierce point battle taking shape. Currently Korey Weyant leads the POWRi Lucas Oil WAR Sprints point standings. Trailing close behind with only a fifteen-point gap is Wyatt Burks. Dylan Kadous, Chris Parkinson, and Slater Helt round out the top five in points.
Clinton Boyles and Weyant each have scored one POWRi Lucas Oil WAR Sprint win so far this season. Weyant's win over the weekend was his seventh WAR win which ties him for the all-time win list with Casey Shuman, Chris Parkinson, and Mitchell Moore. Burks landed on the WAR podium at Valley Speedway and I-35 Speedway. His first WAR win came last year at Bethany State Fair Grounds in Bethany, Missouri, and he continues his hunt for a second WAR victory at Valley Speedway this Saturday.
Pit Gates: 4 PM
Pill Draw: 4:30 PM
Drivers Meeting: 6 PM
Hot Laps: 6:30 PM
Reminder to all WAR competitors: Tethers are mandatory in 2017 at WAR events. They are highly recommended at WAR East events and will be mandatory in 2018 for both WAR & WAR East. The POWRi WAR trailer will have a limited amount of various sizes available throughout the season for sale or rent. Teams are welcome to contact League Director, Casey Shuman, to request sizes in advance.
2017 POWRi WAR Online Registration is still open at POWRi.com. Drivers have until May 1 to register.
For further information, Like/Follow POWRi WAR Sprints on Facebook, Twitter, and Instagram.
www.Facebook.com/WARSprints
www.Twitter.com/WARSprints
www.Instagram.com/WARSprints
Photo Credit: Redlined Photography
To view or purchase POWRi Lucas Oil WAR Sprint League images, head to this link: https://redlinedphotography.smugmug.com/POWRI-LUCAS-OIL-WAR-SPRINTS-Valley-Speedway-482014
---
Article Credit: Brooke Rowden
Back to News