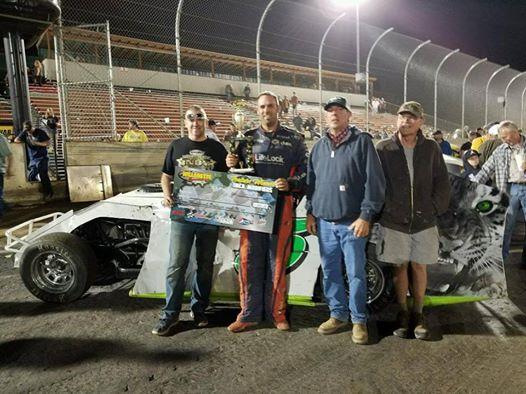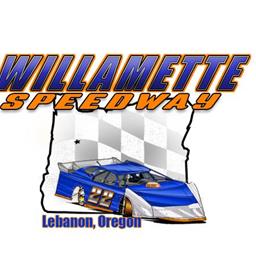 8/30/2016
Willamette Speedway
---
Williamson, Morton, Miller, K. Yeack, And Muse Get August 27th Wins At Willamette
Williamson, Morton, Miller, K. Yeack, And Muse Get August 27th Wins At Willamette
By Ben Deatherage
(Photo Courtesy of Cory Hill)
Lebanon, Oregon- Willamette Speedway would return to racing after a weekend off. Saturday, August 27th, would see IMCA Modifieds, Sportsman, Street Stocks, and the Hornets fill the pits. Also in attendance were the always exciting Dwarf Cars.
The IMCA Modifieds would have a special bonus up for grabs, courtesy of Schram Brothers Excavating, with $1,000.00 going to the winner. The opening laps of the main event were pretty competitive but once Jesse Williamson got to the front he was able to remain there unchallenged. For Williamson, out of Eugene, it would be his first win of 2016 at Willamette.
The Dwarf Car feature would see a number of cautions in the first half of the race. Tigard's Shane Youngren held the top spot for much of the race. But with three laps to go, Kalvin Morton, out of Medford, made a late charge and took the position away from him to win the race.
Mike Betker was the man to beat in the Sportsman main event. Betker, of the Jefferson area, held down the coveted top spot for much of the race but would get passed with just five laps remaining. Albany's Todd Miller would be the one to get around him and went on to win his first race of the season.
Gresham teenager Talyn Roberts would seize the early initiative in the Street Stock division. Lebanon veteran Justin Evan would soon make the maneuver around her to get into first. Evans, in the Al Flora owned entry, would try and hold off a pressing Kyle Yeack. Yeack, now living in Lebanon, obtained the first place position with ten laps remaining and stayed there to win for the second time this season.
Last but not least were the Hornets. Tracey Muse, from Albany, would be the entry to beat. Muse picked up his seventh win of 2016. It was also his second consecutive victory.
Willamette Speedway returns for two nights of action on Labor Day Weekend. The Fall Frenzy Classic Weekend, as it's being billed, kicks off Saturday, September 3rd. Classes competing are the Super Late Models, IMCA Modifieds, Super Sports, Sportsman, and Street Stocks. Sunday, the 4th, will have the same five divisions in competition.
Also, don't forget that on Wednesday, September 7th will have the best Sprint Car pilots on the planet, the Craftsman World of Outlaws Sprint Car Series, invade Willamette. It will be the only Craftsman World of Outlaws Sprint Car Series race in the state of Oregon in 2016. Ticket information can be found for this event at https://10311.admin.myracepass.com/admin/cr/news/?i=39802 .
---
Submitted By: Ben Deatherage
Back to News