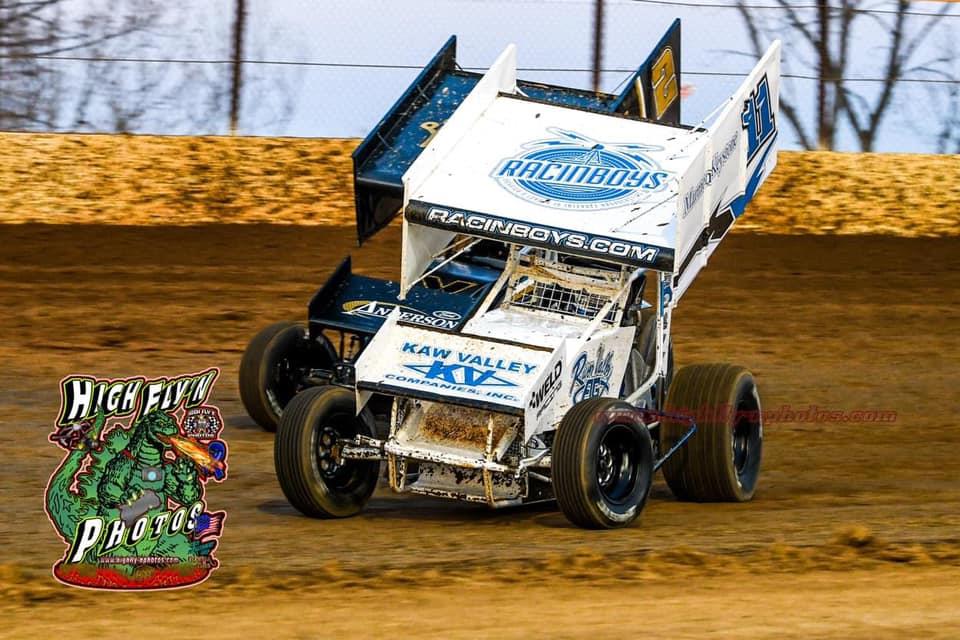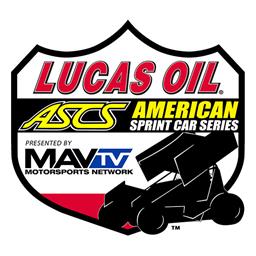 ---
O'Neal Welcoming New Sponsors For 2021 ASCS Warrior Region Title Chase
(Image Credit: John Lee)
Bryan Hulbert – KEARNEY, Mo. (April 9, 2021) Pursuing the 2021 championship with the Racinboys.com ASCS Warrior Region presented by Impact Signs, Awnings, and Wraps, Missouri's Austin O'Neal will pilot the O'Neal Racing No. 11.
"I'm excited about the 2021 season and to make a run at the ASCS Warrior Region Championship as we build on our successful 2020 season," stated O'Neal. "My focus continues to be on gaining more experience and growing as a driver."
Austin's sophomore season with the Missouri-based Sprint Car series, his 2020 rookie campaign included a pair of top-five finishes and resulted in finishing third in the overall season standings.
Spending the off-season working on building his brand, Austin is pleased to welcome Marmon/Keystone to his list of supporters for the 2021 season. With a history in racing that dates back to the early 1900s, the inaugural Indianapolis 500 was topped by the Marmon Motor Car Company's Marmon Wasp. While the Marmon Motor Company did not survive the Great Depression, the Marmon name lives today as Marmon/Keystone, one of the largest stocking distributors of pipe, tubing, and bar products in North America.
Also new in 2021 is Weld Racing. Based in Kansas City, Mo., Weld Racing was founded in 1967 by Greg Weld, and today is part of the MW Company portfolio. Weld continues to be one of the top brands in performance wheels, with applications across nearly every industry facet.
Asked what adding names like Marmon and Weld to his program meant, Austin stated, "I'm excited to carry the Marmon torch 110 years after the Marmon Wasp won the inaugural Indianapolis 500 in 1911, and adding Weld Racing as a marketing partner was icing on the cake, considering their rich history in all open-wheel racing."
Getting the chance to shake down the car this past weekend at Lake Ozark Speedway, O'Neal ended the weekend with an eighth-place finish in the A-Feature; an improvement over the opening night's action that saw the driver of the No. 11 have to fight through a B-Feature on a rough track, only to be sidelined early.
Looking ahead to the team's next event, the No. 11 will be at U.S. 36 Raceway in Osborn, Mo. on Friday, April 23 at Lucas Oil Speedway in Wheatland, Mo. on Saturday, April 24. For fans who cannot attend, both events can be seen live on Racinboys.com
To keep up on everything happening with Austin O'Neal, fans can follow on Twitter (@11kearneyrocket) as well as on Facebook at https://www.facebook.com/austinonealracing.
Quick Notes:
Season To Date: Events: 2, Top 5 – 0, Top 10 – 1, Top 20 – 2
UP NEXT:
April 23 – U.S. 36 Raceway w/ASCS National & ASCS Warrior
April 24 – Lucas Oil Speedway w/ASCS Warrior and ASCS Sooner
FOLLOW ALONG:
Twitter: https://twitter.com/11kearneyrocket
Facebook: https://www.facebook.com/austinonealracing
SPONSORS:
Marmon/Keystone, Weld Racing, Racinboys.com, River Valley Ag, Kaw Valley Companies, Taff's Carpets, Nolls Lawn Care, Clemons Home Team, Toby's Coatings
---
Submitted By: Bryan Hulbert
Back to News