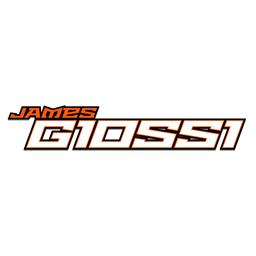 James Giossi
Hudson, WI
Driver Information
James began his racing career back in 2007 in the Go Kart ranks and competed in the Kart division until 2011. During that time he racked up 4 track championships at Thunder Hill Speedway and 3 Wisconsin state titles. In 2012, James began working at Jimmy Mars racing shop where he fell in love with Late Models and started to learn early about what it takes to run a successful program. He then took a few years off to experience other things and started moving forward with his own racing program again, starting in the Midwest Modifieds, then moving to the Sprint Cars for two seasons before taking a full-time job with Mars Race Cars and began racing a Late Model of his own. After 3 1/2 years in the Late Model, with several wins and top 5's, James is looking to continue his dominance in the Late Model division.
Welcome to James Giossi Racing
James Giossi is from Roberts, Wisconsin. Giossi competes in the Super Late Model division at Cedar Lake Raceway, Rice Lake Speedway, Red Cedar Speedway and Mississippi Thunder Speedway.
Sprint Car (non-wing)
Kouba Memorial Winner
2015 UMSS Rookie Of The Year
2016 UMSS Points Champion
10 Sprint Car Victories
Late Models (2017-2020)
USA Nationals - Cedar Lake Speedway
Silver 1000 - Proctor Speedway
CLS Dash - Cedar Lake Speedway
Race To Be Essential - Mississippi Thunder Speedway
Twin 25's - Gondik Law Speedway
Month Of Money - Cedar Lake Speedway
Legendary 100 - Cedar Lake Speedway
World Of Outlaws Fast Time Award - Gondik Law Speedway
7 Late Model Victories
Racing
Welding
Street Cars
Snowboarding
Favorites
Track

Cedar Lake Speedway

Event

USA Nationals

Food

Steak

Movie

Rush

Song

Hometown - Kane Brown

Speed Shop

MB Customs
Recommendations
Restaurant

Texas Roadhouse

Fast Food

White Castle

Gas Station

Cenex

Car Manufacturer

VW

Beverage

Coke