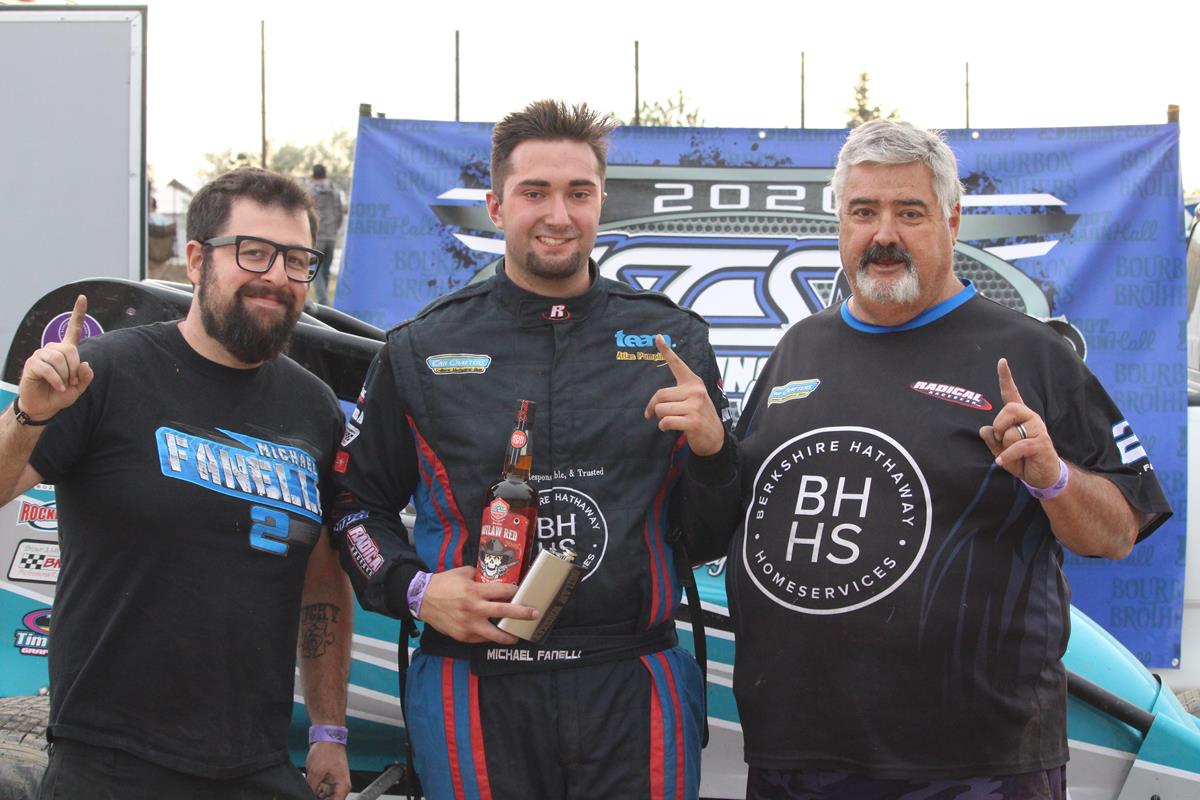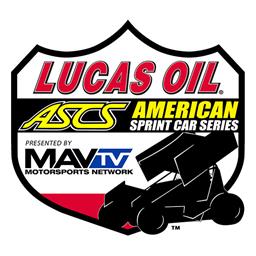 ---
Fanelli Pulls Off ASCS Elite North Victory At El Paso County Raceway
(Image Credit: Kayla Marshall)
Bryan Hulbert – CALHAN, Colo. (June 27, 2020) Fresh off his first career victory with the ASCS Elite North Non-Wing Series, New Mexico's Michael Fanelli added his second in as many races with his latest coming Saturday at El Paso County Raceway.
Trailing Spencer Hill the first half of the A-Feature, traffic came into play for Fanelli to help propel the No. 2 into the lead with Coby Pearce in tow. Caution with two laps to run, the green, white, checkered restart saw Michael having to fend off the pair as Hill reclaimed the runner-up position, but was unable to get back around Fanelli.
Coby Pearce crossed third from seventh, followed by Jeff Seesholtz in fourth. Ryan Devitt moved forward from 13th to fifth.
Nick Nichols, Adam Trimble, Gary Land, Matt Bolin, and Ryan Riggs completed the top ten.
The ASCS Elite North Non-Wing Series squares off again in the state of Texas as the ASCS Elite and Elite North go head-to-head at West Texas Raceway in Friday, July 24, and Saturday, July 25.
For other news, notes, and information on the American Sprint Car Series, from the National Tour to any of the Regional Tours that make up ASCS Nation in 2020, log onto http://www.ascsracing.com, follow on Facebook, on Instagram, and Twitter (@LucasOilASCS).
Race Results:
ASCS Elite North Non-Wing
El Paso County Raceway (Calhan, Colo.)
Saturday, June 27, 2020
Heat 1: 1. 8-Brett Ream[1]; 2. 2-Michael Fanelli[6]; 3. 9-Jeff Seesholtz[3]; 4. 92-Coby Pearce[4]; 5. 16-Brian Hardman[2]; 6. 43-Adam Trimble[8]; 7. 75-Nick Nichols[7]; 8. 5-Mark Bensenberg[5]
Heat 2: 1. 28-Ryan Riggs[2]; 2. 11W-Spencer Hill[5]; 3. 55-Gary Land[6]; 4. 19M-Jason Tirb[3]; 5. 59-Butch Hardman[7]; 6. 16X-Tim Walker[8]; 7. 28B-Matt Bolin[1]; 8. (DNS) 35-Ryan Devitt
A Feature: 1. 2-Michael Fanelli[4]; 2. 11W-Spencer Hill[1]; 3. 92-Coby Pearce[7]; 4. 9-Jeff Seesholtz[6]; 5. 35-Ryan Devitt[13]; 6. 75-Nick Nichols[10]; 7. 43-Adam Trimble[14]; 8. 55-Gary Land[2]; 9. 28B-Matt Bolin[11]; 10. 28-Ryan Riggs[3]; 11. 19M-Jason Tirb[8]; 12. 16X-Tim Walker[15]; 13. 59-Butch Hardman[16]; 14. (DNF) 5-Mark Bensenberg[12]; 15. (DNF) 8-Brett Ream[5]; 16. (DNF) 16-Brian Hardman[9]
---
Submitted By: Bryan Hulbert
Back to News