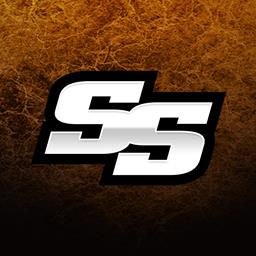 ---
HPDs AT GRAYS HARBOR SATURDAY
LAKATOS, HUNTER, LAMB, ELLIOTT, SARGENT & JAMES VICTORIOUS
USAC HPD Midget action this week is limited to Saturday night's Washington race at Grays Harbor Raceway in Elma. Chase Goetz continues to lead those standings by 150 points over runner-up Garrett Thomas.
Cory Elliot of Bakersfield, Calif. led all 25 laps to win Saturday night's USAC Western HPD Midget race at Bakersfield (Calif.) Speedway. Wally Pankratz took second ahead of Cody Jessop, Ashley Hazelton and Davey Marcotte.
Josh Lakatos of Portland, Ore., Scott Hunter of Milford, Mich. and Chris Lamb of Colfax, N.C. notched USAC Eastern HPD Midget wins over the weekend in North Carolina. Lakatos and Hunter grabbed wins Friday night at Ace Speedway in Altamahaw. Lakatos, who was USAC's 2003 California Ford Focus North Champion, led the final six laps to win the first 25-lap feature over Tyler Corriher, Hunter, Calvin Carroll and Matt Lundstrom. Nolan Allison led the first eight laps and Corriher the next 11. Hunter led all 25 laps to win the nightcap over Carroll, Lundstrom, Corriher and Lamb.
Lamb won Saturday's 35-lap race at Hickory Motor Speedway. He led the last 30 laps after passing Calvin Carroll on lap six. Hunter finished second ahead of Corriher, Lundstrom and Mike Ward. Nikki Carroll led the first three laps and Calvin Carroll the next two before Lamb took over.
Lance Sargent of Spanaway, Wash. and Dougie James of Shoreline, Wash. earned USAC Washington "special event" wins this past weekend. Sargent led wire-to-wire to win Friday night's race at Deming Speedway. Fast qualifier Tristin Thomas took second ahead of Michael Vollbrecht, James and Al Goldie. James led the final 13 laps to win Saturday night's race at Deming. Vollbrecht, Thomas, Sargent and Lance Hallmark trailed at the checkered flag.
The Eastern series resumes October 4 with a race at Lonesome Pine Raceway in Coeburn, Va. while the Western dirt series continues October 3-4 at Lemoore (Calif.) Raceway. Last Saturday's Western race at Chowchilla (Calif.) Raceway was cancelled by the race organizer.
Back to News