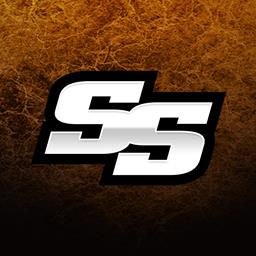 ---
SARGENT NOTCHES 1ST WASHINGTON HPD WIN AT SKAGIT
Alger, WA……..Lance Sargent of Spanaway, Wash. earned his initial USAC Washington HPD Midget feature victory Saturday night at Skagit Speedway. He took the lead on lap 15 when Chase Goetz blew a radiator hose, then led the final six laps to beat Garrett Thomas, Michael Vollbrecht, Chance Crum and Hannah Lindquist.
HPD USAC WASHINGTON MIDGET RACE RESULTS: June 28, 2014 – Alger, Washington - Skagit Speedway
FIRST HEAT: (8 Laps) 1. Lance Sargent (#2a Sargent), 2. Chance Crum (#8 Crum), 3. Todd Hartman (#21H Hartman), 4. Tristin Thomas (#9t Thomas), 5. Dougie James (#29 James). NT
SECOND HEAT: (8 Laps) 1. Chase Goetz (#91 Goetz), 2. Garrett Thomas (#14 Thomas), 3. Michael Vollbrecht (#4 Vollbrecht), 4. Hannah Lindquist (#3H Lindquist). NT
ALSO AT THE TRACK: Lance Hallmark (#8H Hallmark) and Robbie Price, (#21p Price).
FEATURE: (20 Laps) 1. Lance Sargent, 2. Garrett Thomas, 3. Michael Vollbrecht, 4. Chance Crum, 5. Hannah Lindquist, 6. Todd Hartman, 7. Tristin Thomas, 8. Dougie James, 9. Chase Goetz. NT
Lindquist flipped during the second heat.
FEATURE LAP LEADERS: Laps 1-14 Goetz, Laps 15-20 Sargent.
NEW HPD WASHINGTON MIDGET POINTS: 1-Goetz-446, 2-James-398, 3-Crum-375, 4-G.Thomas-365, 5-Vollbrecht-345, 6-Lindquist-315, 7-T.Thomas-276, 8-Hartman-260, 9-Sargent-211, 10-Jeremy Miller-201.
NEXT HPD WASHINGTON MIDGET RACE: July 5 – Elma, WA – Grays Harbor Raceway – "Mid-Season Championship"
---
Submitted By: Admin Account
Back to News