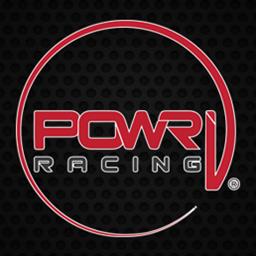 ---
SEAVEY, RUZIC & REYNOLDS REUNITE FOR TURNPIKE CHALLENGE RUN
BELLEVILLE, ILL. (March 11, 2020) – For the first time since their POWRi Lucas Oil National Midget League championship campaign in 2017, Logan Seavey (Sutter, Calif.), crew chief Flea Ruzic, and owner Steve Reynolds will reunite in POWRi action at Team Ripper. Racing the seventh annual Turnpike Challenge (March 26-29), Seavey will drive the No. 21KS with Ruzic on the wrenches when the season opener heads for Creek County Speedway, I-44 Riverside Speedway and Port City Raceway in Oklahoma.
A winning combination before, Seavey drove for Reynolds & Ruzic in 2017 when he achieved his first career National Championship with the POWRi Midgets. A two-time winner that year, the No. 4 found victory lane at Lincoln (Ill.) Speedway and Macon (Ill.) Speedway, collected nine top-five finishes and earned 18 top-ten results while claiming the title by 170 points. Before that, they worked together at the 2016 Turnpike Challenge when Seavey was making his debut and managed to finish 10th & 11th while earning high point man honors once.
Moving to Keith Kunz/Curb-Agajanian Motorsports in 2018-19, Seavey found his stride and became a massive force while rewriting the record books. Just last year, the 22-year old pilot won 12 events in one year, snapping Christopher Bell's six-year stand to become the winningest single-season in POWRi Lucas Oil National Midget League history.
When it comes to the Turnpike Challenge, Seavey is without a doubt one of the most decorated drivers in the event's young history. In ten feature starts, his remarkable resume includes eight top-ten finishes and five podium appearances. Last year, he became the first non-Oklahoman to win in event history when he derailed Christopher Bell's bid for ten straight wins by sweeping both nights of racing at I-44 Riverside Speedway.
"Knowing that Flea and I have ran well together before in Oklahoma has me excited to get back for this year's Turnpike Challenge," said Seavey. "I had a gap in my sprint car schedule and Flea had an opening, so this just made sense for the both of us. We were okay when ran in Florida, last month but looking back on the speed we've had at places like Creek County, I-44 and Port City gives me a lot of confidence for this week."
Invading Oklahoma to for four nights of epic action, the seventh annual Turnpike Challenge will mark the season opener for the POWRi Lucas Oil National / West Midgets and the POWRi Engler Machine & Tool Outlaw Micros. It all begins with a practice night (6-9pm) on Wednesday, March 25 at Creek County Speedway, followed by racing on Thursday, March 26. The series moves to I-44 Riverside Speedway for two appearances on Friday & Saturday, March 27-28, and then concludes on Sunday, March 29 at Port City Raceway. Each night of racing can be seen LIVE on POWRi TV.
Fans can catch every single lap of the 2020 Turnpike Challenge featuring the POWRi Lucas Oil National / West Midgets and the POWRi Engler Machine & Tool Outlaw Micros on a LIVE pay-per-view broadcast each night on POWRi TV.
You can follow along with POWRi for more information such as race recaps, live updates, full results and press releases online at www.powri.com, on Twitter & Instagram at @POWRi_Racing or on Facebook at POWRi.
Wednesday, March 25 at Creek County Speedway (Sapulpa, OK):
9:00am – Pits Open
6:00pm to 9:00pm – Open Practice
Thursday, March 26 at Creek County Speedway (Sapulpa, OK):
Pits Open All Day
2:00pm to 5:00pm – Registration / Pill Draw
5:30pm – Drivers Meeting
6:00pm – Hot Laps
Friday, March 27 at I-44 Riverside Speedway (Oklahoma City, OK):
Pits Open All Day
2:00pm to 5:00pm – Registration / Pill Draw
5:30pm – Drivers Meeting
6:00pm – Hot Laps
Saturday, March 28 at I-44 Riverside Speedway (Oklahoma City, OK):
Pits Open All Day
2:00pm to 5:00pm – Registration / Pill Draw
5:30pm – Drivers Meeting
6:00pm – Hot Laps
Sunday, March 29 at Port City Raceway (Tulsa, OK):
Pits Open All Day
1:00pm to 4:00pm – Registration / Pill Draw
4:30pm – Drivers Meeting
5:00pm – Hot Laps
Photo Credit - TeeJay Crawford
---
Article Credit: Brian Walker
Back to News