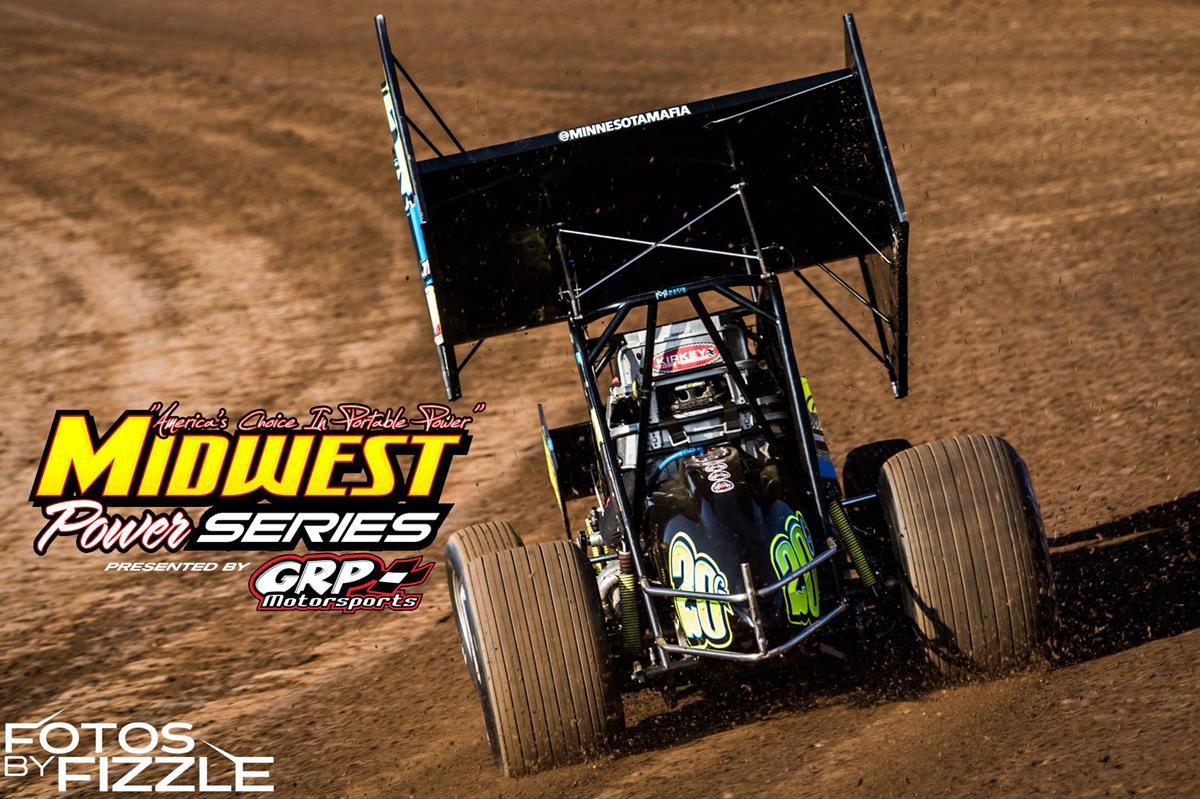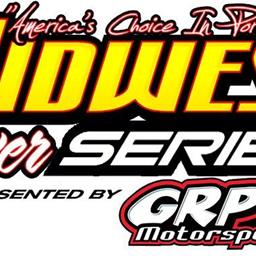 7/15/2021
Midwest Power Series
---
Big weekend bonuses on the line for MPS Double
This coming weekend, July 16 & 17, marks one of the most anticipated double-header weekends on the QualifyFrieghtRate.com Midwest Power Series season schedule, and bonuses at both events along with a weekend sweep bonus have made the weekend even more special. A big money weekend at two of the biggest and best venues in the Upper Midwest, if not the entire country, will make for some great racing in very highly coveted features.
The action gets started on Friday night at the venue that has hosted more MPS events than any other. Jackson Motorplex has been the site of 18 previous races, with July 16 being the 19th in series history and the 2nd in 2021. On June 11th of this season Lee Grosz picked up his 4th career MPS win at Jackson in our season opener, breaking the tie with Jack Dover for most series wins all time at the venue. This event will also serve as the annual Barb Wieskus Memorial Race, which has become a hotly contested event over the past few seasons. This is in thanks to the Wieskus families for putting up bonus money through the entire field to make the payouts truly something each and every sprint car driver in the region will take notice of. Couple that with GRP Motorsports pitching in to make the feature $3,000 to win, and we have all the makings for another fantastic night of sprint car racing at the 'Plex. This event will also be an MSTS 360 points race. Jackson Motorplex is a 4/10-mile dirt oval located in Jackson, Minn. The Midwest Power Series looks forward to 3 more dates in 2021 at the track; July 30, September 3, and September 4. For more information about the facility visit http://www.JacksonMotorplex.com.
FULL JACKSON MOTORPLEX WINS LIST:
Lee Grosz: 4
Jack Dover: 3
Thomas Kennedy: 2
Justin Henderson: 2
Ryan Bickett: 1
Dominic Scelzi: 1
Gregg Bakker: 1
Brooke Tatnell: 1
Wayne Johnson: 1
Josh Baughman: 1
Matt Juhl: 1
From there the series rolls South to the famed Marion County Fairgrounds in Iowa. Knoxville Raceway will be the site for another $3,000 to win Feature event to cap off the weekend. In addition to the two $3,000 to win shows on Friday and Saturday, if one driver can win both events, they will take home a $3,000 bonus. That would make for a weekend total of $9,000! This feat may seem like a long shot with the talent typically present at Jackson and Knoxville, but just last season Justin Henderson was able to pull it off! The MPS has attempted two previous features at the Sprint Car Capitol of the World, and as mentioned Justin Henderson won the most recent race there in 2020. The two previous events in Knoxville have seen car counts over 45 cars in each! In addition to the winner's purse, this event will take place during the Marion County Fair, and the 360 winner will take home ½ a hog for their troubles. For more information on the Knoxville Raceway, visit www.KnoxvilleRaceway.com or check Knoxville Raceway's Facebook and Twitter.
FULL KNOXVILLE RACEWAY WINNERS LIST
Ryan Giles: 1
Justin Henderson: 1
This Double Header Weekend will serve as events number 5 & 6 in the 2021 season for the Midwest Power Series. Four different drivers have claimed a victory this season; Lee Grosz, Ryan Bickett, Brooke Tatnell, Justin Henderson. Jody Rosenboom is the current points leader with 3 top 5's in 4 races. He leeds by 25 over Lee Grosz. Brant O'Banion, Carter Chevalier, and James Broty round out the current top 5 with 9 scheduled races remaining.
The QualityFreightRate.com Midwest Power Series is a 360 winged sprint car series based in the upper Midwest. It was formed by Randy Grages of Midwest Power Equipment in 2015 as a "series within a series" featuring added purse money at several UMSS 360 winged sprint car shows. It continued to gain momentum in 2016, and in 2017 Greg Parent of GRP Motorsports out of Stillwater, MN came on board as a race sponsor and series point fund sponsor. Today, Greg Parent directs the series and it has become a premier racing series in the upper Midwest. You can find the Midwest Power Series online at http://midwestpowerseries.myracepass.com/ or on Facebook at https://www.facebook.com/MidwestPowerSeries/.
---
Article Credit: Austin Lloyd
Back to News