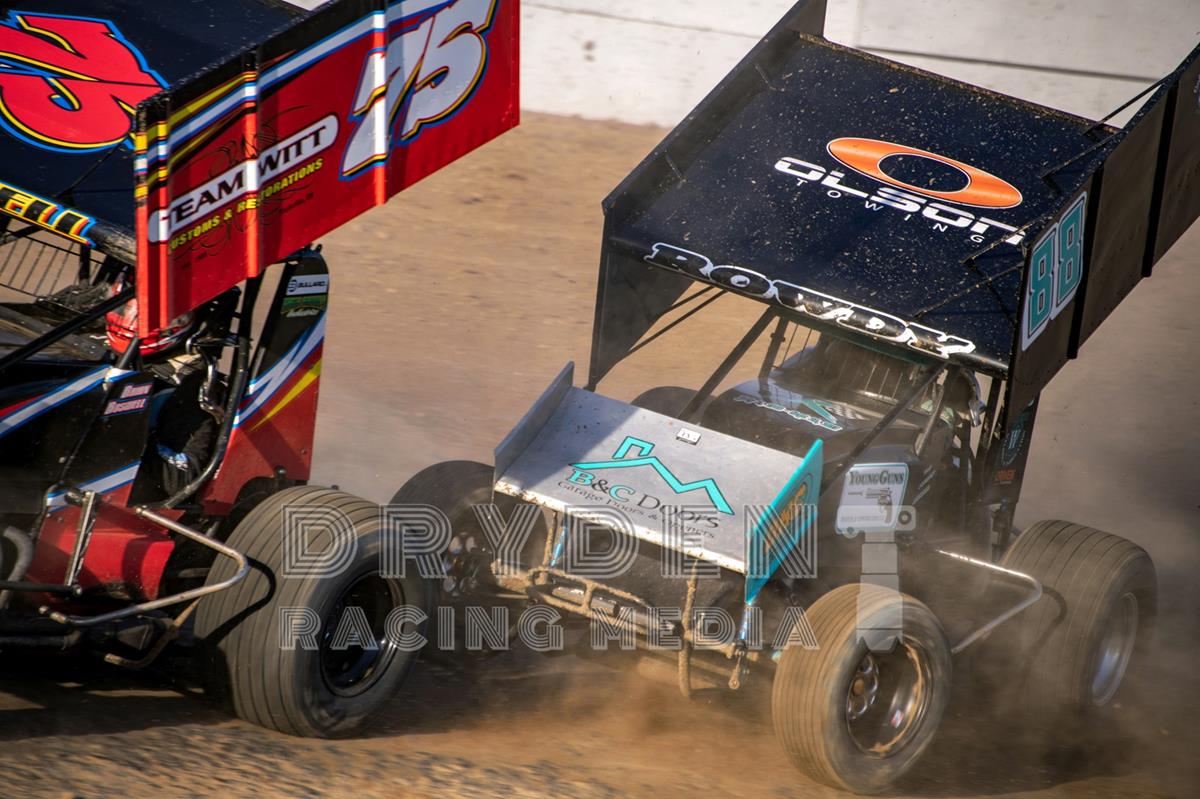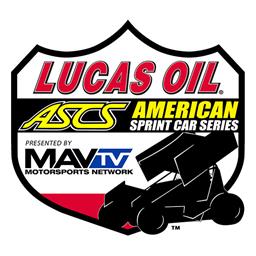 ---
Looking Forward: Travis Reber Is Always Trying To Improve
(Image Credit: JD Dryden)
Bryan Hulbert – ALGER, Wash. (June 23, 2021) There is always a lesson to learn, no matter what level you find yourself at in Motorsports. South Dakota's Travis Reber knows this very well. Taking on the Lucas Oil American Sprint Car Series presented by the MAVTV Motorsports Network for the second year, the goal with every race is to improve.
Whether that comes as a lesson learned, or an on-track performance, there is no doubt that Travis is constantly achieving the goal of improving. That shows anytime Travis goes home. As soon as he rolled on the track in Rapid City during an off weekend with the National Tour or an ASCS Frontier Regional event, he's a threat to win.
"This is something I've always dreamt of doing. When Dad sold his business last year, it gave me an opportunity to come out here before I focus on pursuing my businesses more, and before my daughter gets older," stated Reber of his choice to race on the National level.
"Sure, I could have just stayed home and raced regionally, had a lot more wins, and be possibly looked at as a better driver, but for me having the chance to do this means more and will be more beneficial in becoming a better driver. I'm not content to just sit at home and be ok and because of this, I'm more intense and determined when I do go home."
Rattling off a win on June 4 at his home track in Rapid City, S.D. during an off-weekend with the National Tour is proof that time on the road is beneficial. Having to also take time and regroup his team, Travis headed to Washington with a new crew.
"I brought my cousin Ty with me, he just turned 21, and Nick came from Montana. My cousin Nate has been helping me since I started, but his kids are getting older that makes it tough to be out here, so we agreed that he needed to stay closer to home. Nothing bad, just life."
Not the first time Nick Whalen has crewed, the former ASCS Frontier Regional Director set out with Travis while his family stayed home and visited relatives.
"I appreciate my wife letting me come out here," stated Nick. "Her grandparents were celebrating a wedding anniversary, so I know how much it means for her to let me go racing."
Looking to this weekend, Travis will take on the Jim Raper Memorial Dirt Cup presented by the Skagit Casino Resort at Skagit Speedway on June 24, 25, and 26. His last trip in 2019 saw him moving from 13th to ninth in one of Saturday's B-Features.
All three nights can be seen live on http://www.racinboys.com or http://www.mavtvplus.com.
For more information on Travis Reber and to follow his racing across the United States, you can find him on Facebook at https://www.facebook.com/travis.reber.9 and at https://www.facebook.com/profile.php?id=100063644523085.
---
Submitted By: Bryan Hulbert
Back to News