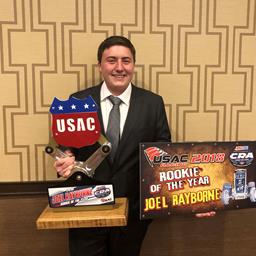 ---
Nocturna Metal Works improves support for 2020
Nocturna Metal Works has increased their support of JJR for 2020!!
For the past few years Nocturna has been an excellent source for fabrication help that Joel Rayborne Racing has needed. Their support and help has been greatly appreciated. To come to an agreement of increased support for 2020 is very exciting. We are so grateful and look forward to sharing their experience throughout the racing industry.
"We look forward to stepping up our support for Joel in 2020," says Nocturna owner Danny Valdez. "Joel is a hard working and passionate kid chasing his dream and we are proud to be supporting him and his chase to the checkered flag."
Owner Danny Valdez and crew are second to none when it comes to metal fabrication and design work. From the smallest of part to complete complex design and fabrication work, Nocturna is your one stop metal shop.
---
Submitted By: Rodney Rayborne
Back to News