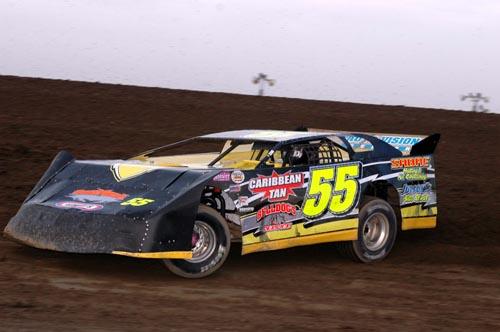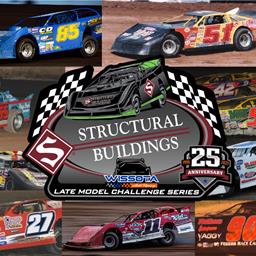 8/2/2017
Wissota Late Model Challenge Series
---
Duane Mahder Memorial To Kick Off 3 Day Series Swing
The Shaw Trucking WISSOTA Late Model Challenge Series has 3 big nights in the month of August starting on Friday August 11th at Red Cedar Speedway for the inaugural Duane Mahder Memorial Race.
The race will feature a 55 lap main event and with the help of Seubert Calf Ranches of Dorchester, WI along with Serv-Pro of Barron, Dunn, and Rusk Counties will pay $5,555 to win in honor of Duane who was a long time WISSOTA Late Model driver and a staple in the WISSOTA Challenge Series. The race will pay $400+ to start the main event and donations for the purse and contingencies continue to come in making it a race all drivers will want to attend.
Hoosier Tire will be awarding a new 92 Wissota W30 tire to the competitors who finish 5th in the B-feature and 5th in the main event to stay consistent with the theme of "55" that Mahder made so known in his career. Shanon Rush of Hoosier tire stated "It's fitting for us (Hoosier) to be a part of this event as Duane and I always enjoyed talking tires over the years, even if we didn't always agree."
The last time the Challenge Series held an event at Red Cedar Speedway was in 2012 and A.J. Diemel picked up 1 of his 13 career Challenge Series victories.
WISSOTA Super Stocks, Street Stocks, and Pure Stocks will also be running with the races scheduled to begin at 7 PM.
For more information on this event go to www.redcedarspeedway.com or check them out on facebook for the latest updates.
The Series then heads north on Saturday August 12th to the ABC Raceway in Ashland, WI for a $2,000 to win event. The last visit to ABC Raceway was in 2009 and had Jake Redetzke taking home the big check. The event will also feature WISSOTA Modifieds, WISSOTA Midwest Modifieds, and Pure Stocks with the races beginning at 7 PM.
Sunday August 13th the Shaw Trucking Series will make a stop at Proctor Speedway for the "Prelude to the Silver" Late Model event that will pay $2,000 to win! Also on the card for the night will be WISSOTA Hornets, Pure Stocks, and Super Stocks with hot laps at 5 and racing beginning at 5:30 PM.
6 events remain and the points battle for the Shaw Trucking Challenge Series is very tight as 5 time Champion John Kaanta holds a narrow 3 point lead over Steve Laursen and only 22 points separate the top 5 positions.
For a full list of series points visit www.wissotachallengeseries.com/points/
---
Submitted By: Craig Sullivan
Back to News