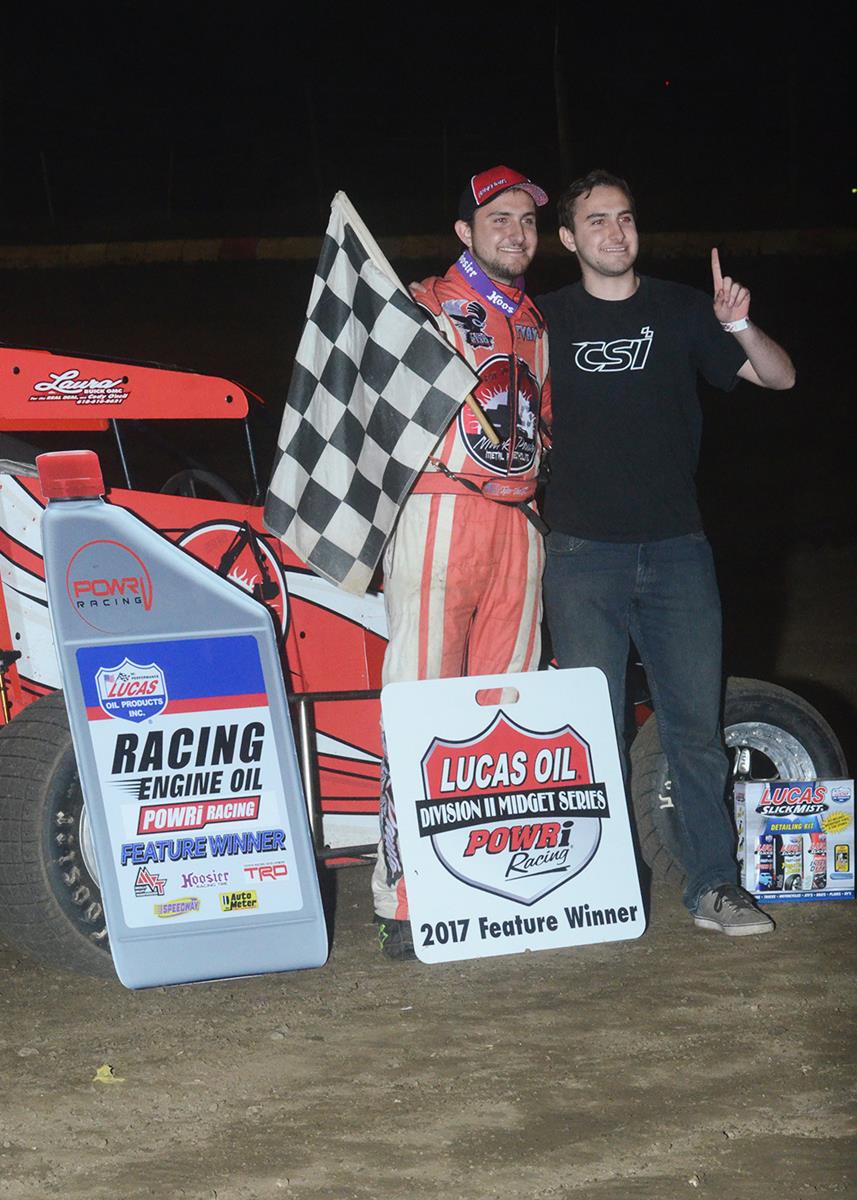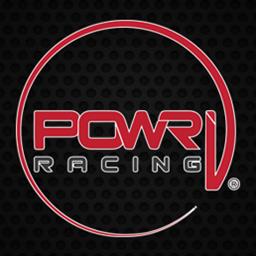 ---
VANTOLL SCORES THIRD D-II MIDGET WIN OF 2017
VANTOLL SCORES THIRD D-II MIDGET WIN OF 2017
Jacksonville, IL (May 12, 2017) - Tyler Vantoll picked up his third POWRi Lucas Oil Division II Midget win of 2017 at Jacksonville Speedway in Jacksonville, Illinois Friday, May 12. Andy Malpocker, Chase McDermand, Jack Routson, and Josh Thomas rounded out the top five.
Malpocker picked up the heat race win for the evening, while Thomas was Hard Charger passing five cars to finish fifth in the feature event.
The POWRi Lucas Oil Division II Midgets head to Lincoln Speedway in Lincoln, Illinois on Friday, May 19 next followed by Fayetteville County Speedway in Brownstown, Illinois on Saturday, May 20.
POWRi Lucas Oil D-II Midgets
5/12/17
Jacksonville Speedway - 10 cars
Heat 1 - 8 laps
22-Andy Malpocker, St. Charles, MO (1); 2. 37-Andy Baugh, Mason City, IL (2); 3. 40-Chase McDermand, Springfield, IL (6); 4. 30T-Tyler Vantoll, Belleville, IL (7); 5. F5-Broc Hunnell, Eolia, MO (3); 6. 51R-Gedd Ross, Havana, IL (8); 7. 19E-Daltyn England, N/A (4); 8. 14-Jack Routson, Waterman, IL (9); 9. 47-Ryan Mangold, N/A (10); 10. 43T-Josh Thomas, Edinburg, IL (5)
POWRi Lucas Oil D-II Midget A-Main
30T-Vantoll (3); 2. 22-Malpocker (2); 3. 40-McDermand (1); 4. 14-Routson (7); 5. 43T-Thomas (10); 6. 19E-England (8); 7. 47-Mangold (9); 8. F5-Hunnell (6); 9. 51R-Ross (5); 10. 37-Baugh (4)
---
Article Credit: Brooke Rowden
Back to News