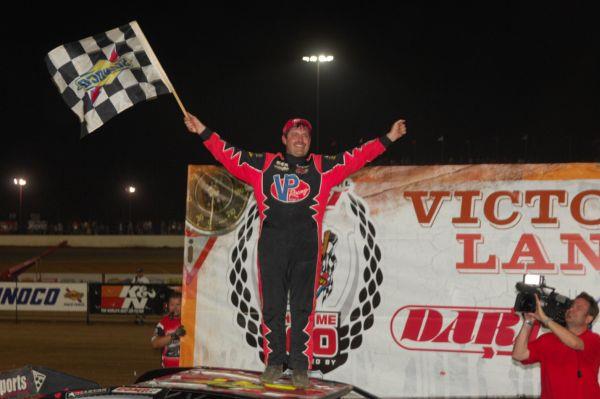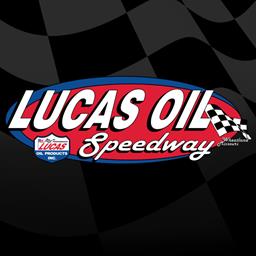 7/14/2020
Lucas Oil Speedway
---
A decade after moving to Lucas Oil Speedway, looking back at previous Show-Me 100s in Wheatland
WHEATLAND, Mo. (July 14, 2020) - One of dirt-track racing's most-prestigious events moved to Lucas Oil Speedway 10 years ago, with Ray Cook winning the 18th annual Show-Me 100 - but the inaugural edition of the race in Wheatland.
It was the beginning of a new era after a highly successful 17-year run at West Plains Motor Speedway, where Don and Billie Gibson oversaw the crown jewel before retiring following the 2009 season.
The 28th annual Show-Me 100 Presented by ProtecttheHarvest.com is set for Saturday night. It's in a one-night format after the COVID-19 virus postponed the scheduled three-day format in May. And it will be the first running of the race in two years, as storm damage canceled the 2019 Show-Me 100.
Before the stars of the Lucas Oil Late Model Dirt Series and Lucas Oil MLRA return this weekend - for both the Show-Me 100 and the 14th annual CMH Diamond Nationals Presented by Super Clean on Sunday - here's a review of the Show-Me 100's first decade at Lucas Oil Speedway:
2010: COOK MOVES LATE TO EARN HISTORIC WIN
Ray Cook of Brasstown, North Carolina etched his name in the Show-Me 100 history book for the second time, as he claimed the 18th edition of the event - and the first one held at Lucas Oil Speedway.
Steve Casebolt appeared to be on his way to a comfortable win before bad luck struck on lap 89, when he lost his driveshaft. With Casebolt in the pits, Cook inherited the lead and fought off a late race challenge from Don O'Neal to claim the $30,000 payday. Don O'Neal, Terry Phillips, Eric Wells, Dennis Erb Jr., Billy Moyer Jr., Scott Bloomquist, Dan Schlieper, Brad Neat, and Mike Marlar rounded out the top 10.
2011: OWENS SCORES FIRST OF FOUR
Jimmy Owens of Newport, Tennessee, held off Scott Bloomquist at the finish line to win the 19th annual Show-Me 100. Owens nearly gave away the win on the final lap when he pushed up the track in turn four, barely managing to hold off Bloomquist at the line to win by one-half car length. Rounding out the top five were Steve Casebolt, Brian Birkhofer and Chris Brown.
2012: OWENS MAKES IT A REPEAT
Jimmy Owens successfully defended his Show-Me 100 crown in the 20th annual edition of the event. The Tennessean earned $30,000 in a hard-fought race that went down to the final lap, as he held off 27th starting John Blankenship of Williamson, West Virgnia and Dennis Erb Jr. of Carpentersville, Illinois, for the win. Austin Hubbard finished fourth with Billy Moyer in fifth.
2013: IT'S THE 'O-SHOW' ONCE AGAIN
The dominance of Jimmy Owens at Lucas Oil Speedway continued as the Tennessee veteran driver notched his third consecutive Lucas Oil Show-Me 100 Presented by ProtectTheHarvest.com triumph.
Owens took the lead on lap 11 from Scott Bloomquist and was virtually unchallenged the rest of the way, picking up the $30,000. Chris Simpson came home in second, his best career finish in a crown-jewel event. Dennis Erb, Jr. charged from 20th to take third with Brady Smith fourth and Chad Simpson in fifth.
2014: DON O'NEAL BREAKS THROUGH
After a final caution on lap 57, Don O'Neal overtook Jimmy Owens for the lead on lap 64, then pulled away from Owens and never relinquished the lead the rest of the way. O'Neal earned $30,000 for the his first Show-Me 100 triumph.
Earl Pearson Jr. held the fans attention for most of the race as he came from the 24th starting spot to finish second. Bobby Pierce made his way to third after starting 12th. Scott Bloomquist got around Owens in the final laps to grab fourth spot and Owens, bidding for a fourth straight Show-Me 100 win, wound up fifth.
2015: DAVENPORT DOMINATES THE COMPETITION
Proving why he was the number one-ranked dirt late model driver in the nation in 2015, Jonathan Davenport captured the 23rd Annual Lucas Oil Show-Me 100 presented by ProtectTheHarvest.com with a dominating performance. The Blairsville, Georgia, driver took the lead at the start and led all 100 laps to score the $30,000 victory in a race postponed to July by late-May rain.
It was Davenport's ninth LOLMDS victory of the season after he won the Diamond Nationals a night earlier. Scott Bloomquist fought from 16th to finish second and Chris Simpson - using the Midwest Sheet Metal Challenge win to start in the back - stormed from 31st to finish third. Jimmy Owens came from 25th to finish fourth, with home-state driver Jesse Stovall capturing fifth at the finish.
2016: MAKE IT FOUR FOR OWENS
Jimmy Owens became a four-time winner of the Show-Me 100 by taking the $30,000 victory, in front of a huge crowd and while closing out an absolutely action-packed race that was filled with drama.
Owens picked up the lead for the final time when Scott Bloomquist lost a left rear wheel and Bobby Pierce had to pit with a flat tire under the caution after the trio had battled for the lead late in the event. After a final caution on lap 98, Owens led a two-lap dash to the finish for the victory as Bloomquist fought back to finish second, followed by Jesse Stovall, Jonathan Davenport and Tony Jackson Jr.
2017: PIERCE GRABS HIS FIRST SHOW-ME
Bobby Pierce of Oakwood, Illinois, came from the 14th starting spot to win 25th annual Lucas Oil Show-Me 100. Pierce took over the lead from Earl Pearson Jr. on lap 87 and then pulled away for his third crown-jewel victory in less than a year.
The 20-year-old became the 12th different driver to win the Show-Me 100, a race his father, Bob, finished in the top-five on four different occasions. Pearson led 86 of the 100 laps to ultimately finish second with Tim McCreadie taking third. Scott Bloomquist was fourth and Jonathan Davenport took fifth.
2018: BLOOMQUIST SOLVES WHEATLAND PUZZLE
At last, dirt-track racing legend Scott Bloomquist solved the Lucas Oil Speedway puzzle. The Mooresburg, Tennessee, veteran took the lead on lap 69 when race leader Jimmy Owens spun and went on to win the 26th annual Show-Me 100 in front of a capacity crowd.
It was Bloomquist's record sixth Show-Me 100 victory - but first since the race moved to Lucas Oil Speedway in 2010. Brian Shirley finished second with Mike Marlar third and defending Show-Me 100 champion Bobby Pierce in fourth with Chris Simpson fifth. The $30,000 win was the 587th of Bloomquist's career and 90th on the Lucas Oil Late Model Dirt Series.
This weekend, the Show-Me 100 winner will earn $20,000 for the 100-lap triumph, with the Diamond Nationals winner set to take home $12,000 and a diamond ring.
Visit LucasDirt.com for the latest Lucas Oil Late Model Dirt Series and MLRARacing.com for up-to-date news and info from that series.
Door Panel Auction returns Saturday: Ron Mitchell's annual "Doors for a Cure" Door Panel Auction, a tradition at the Show-Me 100, will return on Saturday on the hillside between the front gate and main grandstands. Mitchell, a long-time southwest Missouri racing photographer, has been doing the silent auction for several years during the Show-Me 100 with proceeds going to the American Cancer Society. He expects to have at least 60 door panels, from various local, regional and national drivers, available for bid.
Super Clean giveaway: At Sunday's Diamond Nationals, a free 32-ounce bottle of Super Clean will be given away to the first 250 people through the gates.
Both Saturday and Sunday, gates will open at 4 p.m. with hot laps at 6:30 and time trials at 7:05. Campers are reminded that only dry camping spots, at $10 per night, remain.
Show-Me 100 tickets:
Adults (16 and over) $35
Seniors (62 and over)/Military $32
Youth (ages 6-15) $10
Kids (5 and under) FREE
Family pass $80
Pit pass $40
Diamond Nationals tickets:
Adults (16 and over) $30
Seniors (62 and over)/Military $27
Youth (ages 6-15) $10
Kids (5 and under) FREE
Family pass $70
Pit pass $40
For ticket questions or information for any event at Lucas Oil Speedway, contact Admissions Director Nichole McMillan at (417) 282-5984 or email her at nichole@lucasoilspeedway.com for more information.
CONTACT:
Danny Lorton
Lucas Oil Speedway General Manager
Office: (417) 282-5984
DLorton@lucasoilspeedway.com
---
Article Credit: By Lyndal Scranton, Lucas Oil Speedway
Back to News