Brad Perdue
Council Bluffs, IA
Driver Information
Brad hails from Council Bluffs Iowa and began his racing career in 1986. Brad is married, with 4 children, and 1 grandchild and another one on the way.
Throughout his career, he has raced Street Stocks, Grand Nationals, Late Models and even wheeled a modified on occasion.
He has won multiple track championship and has compiled numerous feature wins. Brad's racing hero is Tiny Lund from Harlan Iowa.
Brad took a brief period of time off from driving during his career, but the desire to compete pulled him back and he crawled into a Super Late Model in 2014 to run the Malvern Bank Super Late Model series full time. Upon his return to racing action, he partnered with Jennie Edmundson Cancer Center, as his primary sponsor, to promote the "Race for a Cure against Cancer".
The partnerships goal is to bring attention to anyone fighting, the horrible disease of cancer and to find a cure.
Additional sponsors of the 25, BP Motorsports Mastersbuilt include: Malvern Bank, Wheels of Courage Car Show,
Grease Monkey, Heartland Properties, Visible Signs, Glory Days, & Bluffs Sewing & Vacuum.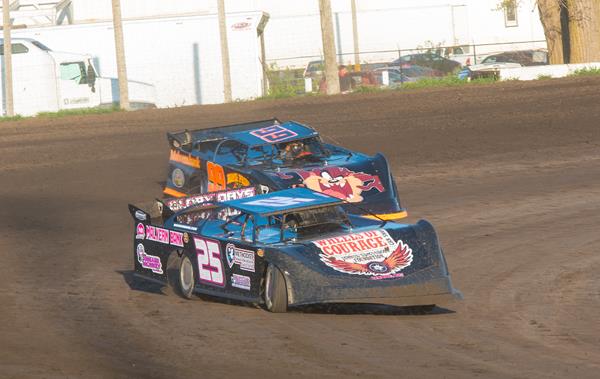 Recommendations
No recommendation information