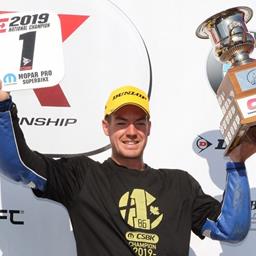 Ben Young
Collingwood, ON
Driver Information
Date of Birth: 1993
Height: 5' 8"
Weight: 55kg
Nationality: Scottish
Race Number - #86
Team: BYR
Series: MOPAR Canadian Superbike Championship (2019)
Class: MOPAR Pro Superbike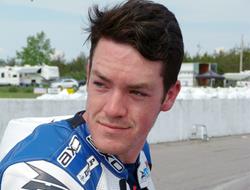 Ben Young
Ben Young is a Scottish-born Pro motorcycle racer from Thornbury, Ontario, CANADA. Ben prides himself at being able to excel under pressure as well as being adaptable to new challenges. He's a fan favourite, respected racer and a proven brand ambassador.
A rider with tremendous international experience, including Grand Prix, the Scottish-born Young has proven to be top contender in the 2015 MotoAmerica Supersport Championship
Scottish Nationals, Red Bull Rookies, British Superbike, Grand Prix wildcard, Ben's racing career has been as far flung as any rider of his age and experience. In 2014 Ben split his time between racing British Superstock in the UK and AMA Daytona SportBike (now MotoAmerica Supersport) in America, scoring solid results in both. Ben's experience has earned him his best ride to date with the powerful RoadRace Factory team.
Ben is also a proud "Laps for Muscular Dystrophy" (Laps4MD) rider where he's pledged to donate $1 for every lap he leads with these donations going to Muscular Dystrophy Canada to help make a difference in the lives of over 50,000 Canadians affected by a neuromuscular disorder.
After racing in the UK and the USA for the past few seasons, 2016 will mark Ben's first-ever full season racing in Canada piloting a top-level Superbike in the MOPAR Canadian Superbike Championship (CSBK).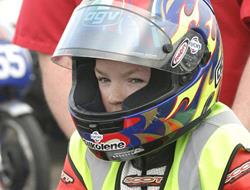 Ben, From the Begining
Born in Scotland in 1993, Ben was brought up in a small typical hard-working town, Blackburn, West Lothian between Edinburgh and Glasgow. His father Scott, a former British Superbike (BSB) Superstock racer, had Ben on a Yamaha PW50 from the age of 4 years old. His first road race was at the age of five on a Polini Steel Minimoto.
Ben raced Minimoto's up until the age of 12 years old before he raced mainstream motorcycles. First it was aboard an Aprilia RS125 modified for racing, which he raced in the Scottish and English Championships. Turning Pro at the age of 14 Ben stepped up to a GP125 machine. Over the years, prior to moving across the Atlantic Ocean, he completed in the British GP125 and Scottish GP125 championships and raced at the famous Jurby at Isle of Man circuit taking the lap record on the Aprilia.
Ben and his family moved to Canada in September 2007 and attended his first race there at R.A.C.E., a regional series, at Shannonville Motorsports Park in Ontario Canada aboard a Honda RS125.
After racing in Canada for a season it was time to head south to the United States where he competed in the USGPRU's GP125 Championship.
In 2009 Ben was selected to race in the Red Bull AMA U.S. Rookies Cup but unfortunately the program was quashed by the economic downturn. Fellow Scot, Angus Borland, then owner of RAT Racing, called and offered Ben a ride on the team's Honda GP125 to continue racing in the USGPRU.
Within four short years Ben won two R.A.C.E. Pro GP125 Championships, Two CAN-AM Pro GP125 Championships, USGPRU GP250 (Under 30) Championship as well as earning a wildcard entry in the Indianapolis MotoGP GP125 class in 2009. I also raced at Indy during the 2010 MotoGP weekend in the USGPRU Moriwaki MD250H class.
In 2011 the team decided AMA Pro Road Racing was the next logical step for Ben where he contested the AMA Pro Motorcycle-Superstore.com SuperSport (EAST) Championship on a 600 and finished the season 14th overall.
With the limited track time that was available to me in 2011, Ben decided to move up to the Pro GoPro Daytona SportBike class in 2012 where the Championship is not divided between the East and West coast hoping this would provide him with more seat time in North America's premier road racing series.
Aside from finally being able to race at Mazda Raceway Laguna Seca and enjoy the thrill of the famous "corkscrew" (Which reminded him of Knockhill's Duffus Dip) and where he had my best finish to date, a 15th, the highlight of 2012 was racing the legendary Daytona 200 for the first time.
2013 was his best year to-date, highlighted at the opening round by an 8th place finish in the prestigious Daytona 200 and wrapped up the season securing 13th overall in the Pro Sportbike Championship points.
Recommendations
No recommendation information