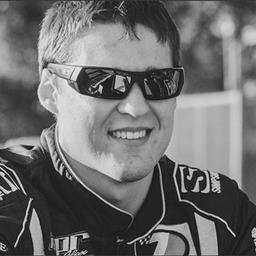 Alex Prunty
Lomira, WI
Driver Information
At 25 years old, Lomira, Wisconsin native Alex Prunty is a three-time track champion who has won over 35 races, with his biggest coming this past October, winning the 2017 National Short Track Championship at Rockford Speedway. The nephew of racers David, Dennis and Dale Prunty, Alex grew up under the mentorship of some of Wisconsin's most successful short track racers.
If you've attended an asphalt short track race in the state of Wisconsin over the last 30 years, chances are you saw one of the Prunty boys race. Brothers Daniel, David, Dennis and Dale have competed and won on many of Wisconsin's short track speedways. The high banks of Slinger Speedway in Slinger, Wisconsin is considered their home. Since 1991, the Prunty family has earned 14 championships at the speedway and show no signs of slowing.
Alex Prunty and his team are the next generation of the Prunty racing dynasty. After just missing the championship in the super late model division at Slinger in his first 2 seasons, they look to 2018 to capitalize on what has been an incredible journey to the top division.
2018 Slinger Speedway SLM Champion
2017 & 2018 National Short Track Champion |SLM| Rockford Speedway
2016 Kulwicki Driver Development Program Champion
2012 & 2015 Slinger Speedway Late Model Track Champion
2010 Slinger Speedway Slinger Bee's Track Champion
Recommendations
No recommendation information