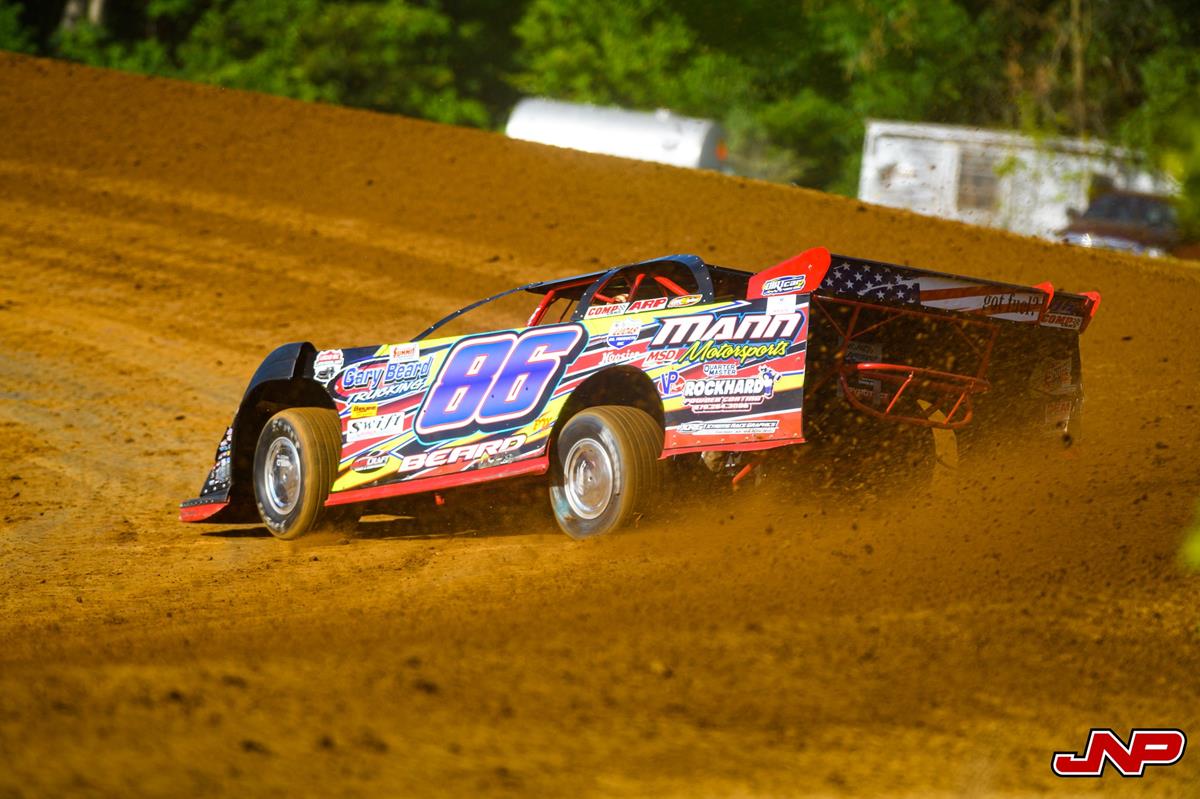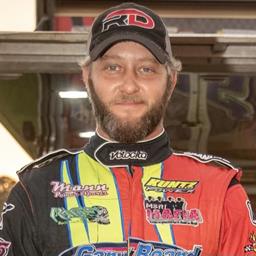 ---
Beard snags Top-5 finish with DIRTcar Summer Nationals at Springfield
Hopping on tour with the DIRTcar Summer Nationals, Kyle Beard invaded Springfield Raceway (Springfield, Mo.) on Tuesday afternoon for the seventh round of the Hell Tour. (Jacy Norgaard photo)
In a field of 32 cars, Beard edged his way into the opening night feature with the fourth-and-final transfer spot in his heat. Wheeling his way into the top-five, Kyle passed 11 cars in the 40-lapper to register a fifth-place finish. He followed Brian Shirley, Bobby Pierce, Max Blair, and Logan Martin across the line while picking up the race's hard charger award.
For another $5,000-to-win A-Main on Wednesday at Adams County Speedway (Quincy, Ill.), Kyle laid down the second-fastest time in his group before placing second in his heat. Starting the feature in seventh, Beard carried a steady pace in the 40-lapper to finish seventh.
The following night at Spoon River Speedway (Banner, Ill.), Beard's fourth-place finish in his heat race pinned him on the eighth row for the A-Main. With $5,000 on the line, Kyle gained five spots to place 10th.
On Friday, Beard traveled to Federated Raceway at I-55 (Pevely, Mo.) as the DIRTcar Summer Nationals collided with the World of Outlaws Case Late Model Series for the two-day St. Louis Firecracker Faceoff.
With 46 Late Models amassed, Kyle missed a transfer spot in his heat with fifth-place finish, sending him into the B-Main. Transferring the top-three, Beard fell short with a fifth-place outing.
For the finale on Saturday, Beard's 12th-to-ninth run in his heat relegated him into the B-Main for one last shot at the $20,000-to-win A-Main. Needing to place third or better, Kyle logged a seventh-place finish.
Back to News