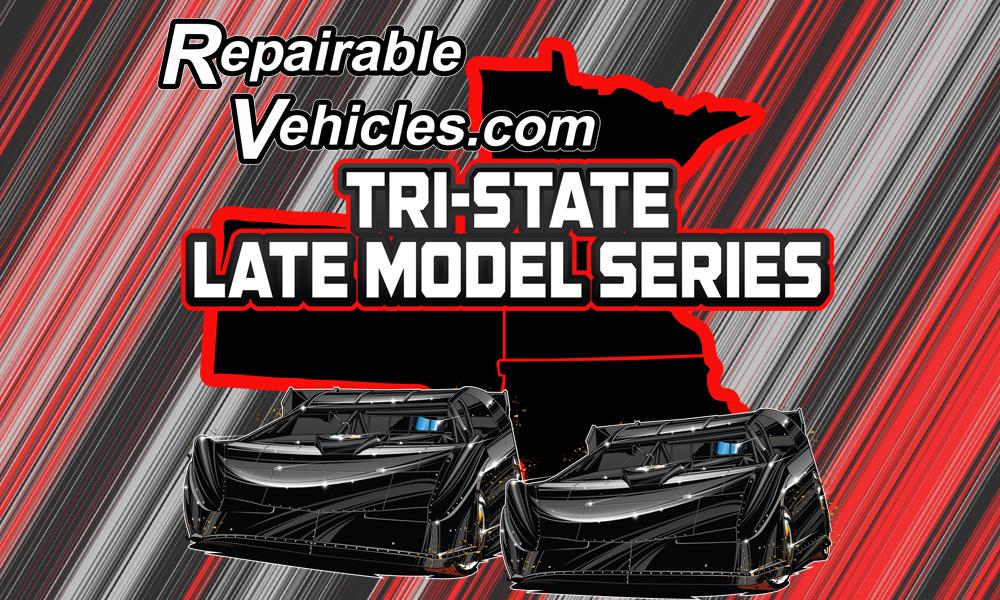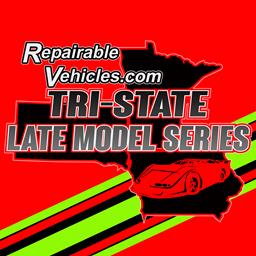 5/31/2022
Tri-State Late Models
---
RepairableVehicles.com Tri-State Late Models set for first ever trip to Dakota State Fair Speedway
HURON, SD (May31, 2022) - The repairablevehicles.com Tri-State Late Model Series is set to make series history, as we set our sights on Huron, South Dakota and the historic Dakota State Fair Speedway for the very first time Thursday June 2nd, and again on Saturday June 4th.
For Dakota State Fair Speedway, the events are part of the special "Wheel Jam" weekend with all sorts of activities over the course of the weekend. Thursday's racing action takes place at 7pm, and the series will be joined by WISSOTA sanction Street Stocks and Midwest Mods. This show will feature a $3,000 to win winners purse for the night.
Friday racing action takes a night off, but things are really ramping up for the facility. There is a truck show, a poker run, a BBQ cookoff, and live music on the stage. You can learn more about all of this at https://www.wheeljam.com/
On Saturday the Tri-State Late Models return and take center stage, capping off the weekend with a HUGE $5,000 to win event being dubbed the 20th Challenge Cup. Drivers from around the region will look to add their name to the winners list of this historic event, and TSLM are proud to be the headline for what should prove to be one of the crown jewel races of the year.
Coming into the weekend, the points are being led by Watertown, SD native Trevor Anderson. He holds on to a 24 point lead over top Rookie of the Year contender Shane DeMey. Brad Vogt, Gary Brown Jr, and defending champion Justin Zeitner round out the top 5.
You can learn more about the repairablevehicles.com Tri-State Late Models by following them online at https://www.tristatelatemodels.com/
---
Article Credit: Austin Lloyd
Back to News