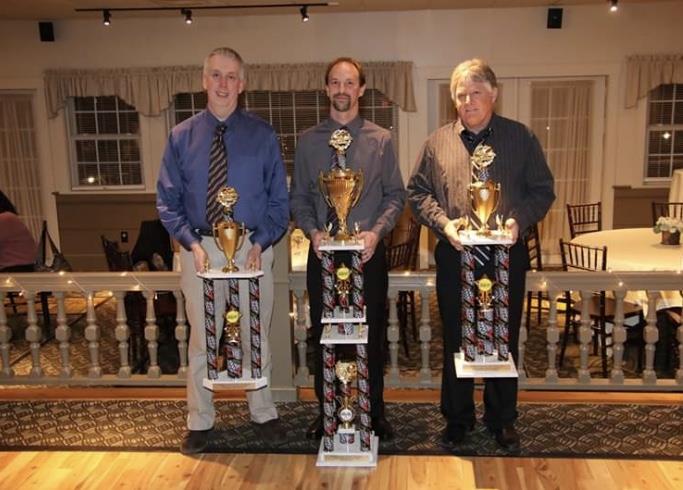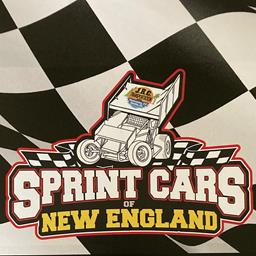 3/16/2020
Sprint Cars of New England
---
2019 awards dinner / 2020 meeting
In a gathering of SCoNE series 2019 competitors and 2020 hopefuls, all had met up for a 2020 series meeting and a 2019 awards dinner in Plymouth , New Hampshire at The Common Man Inn and Spa , on Saturday March 14th. Heading the evening events, was Will Hull from Plainfield , VT to accept his second consecutive series championship. Among others that were honored were the top 10 in the 2019 championship chase which included Floyd Billington, Chris Donnelly , Clay Dow , Rick Stone , Kurt Conklin , Mike Kondrat , Jake Williams , Dan Douville, and Jordan Fornwalt. 2019 Rookie of the Year honors went to Kurt Conklin who received a plaque and a $100 bonus from series member Dave Bowser and his wife Linda. Drivers in attendance also received raffle prizes donated by great supporters such as FK Rod Ends, Maxim Race Chassis, Catus Jacks / TBones restaurants, MPI steering wheels, Racing Optics, Waddell Communications, Slade Shock Technologies, Hoosier Tire East, and series member Bruce Clattenburg donated a 2020 series registration for owner/driver. Also Dan Douville won a Hoosier Racing tire and now that Dan has retired from driving he donated the tire back to the 7th place finisher at this seasons first race. Thanks to ALL.
Also on the evenings schedule was a 2020 race season meeting to discuss our upcoming racing season. With the following agenda items for discussion.
TIRE RULE : The tire rule from 2019 has been DROPPED and we will be going back to the series rules from 2018.
SCHEDULE : The schedule was discussed with the addition of The Flat Track @ NHMS being the new track added and seemed to be a popular subject by all in the room. As well as the Triple Crown Weekend returning on the 4th of July weekend. And a vote was taken to add the date of Sunday 8/3/20 to another new track with Glen Ridge Motorsports Park in Fultonville , NY. Glen Ridge promoter has been in touch with SCoNE about adding to there schedule , and the vote was to add the event. So we now have 19 events in 2020.
RACE PROCEDURE : The lineups will be done the same as it was in 2019 with the pill draw system as this worked good in 2019 with not having a full time staff. Pill draw for starting spot in each heat race to determine the lineup for the A main. The 1st heat race winner will then draw a pill to decide the invert number ( there is no 0 pill ) . Previous race winner to start 1st car behind the invert cars.
NEW BUSINESS : Series president Will Hull asked if there was any interest in someone else taking over as the series president., Will has many things going on with running his business and did not want that to take away from SCoNE in any way. Ron Giroux was voted in by all in attendance and will take over as the president . Ron will be leaning on longtime series members to all work collaboratively and help keep SCoNE going forward. All present thanked Will Hull for his dedication to SCoNE over the last few years and everything he has done.
Returning to SCoNE in 2020 will be our partnerships with ,
FK Rod Ends as a heat race sponsor
O'Reilly Auto Parts as a heat race sponsor
NGK Spark Plugs as a product sponsor
New to SCoNE in 2020 will be our new partnerships with ,
Wilwood Brakes
Keizer Wheels
PRO Shocks
MPI Steering wheels
Hoosier Tire East
Look for more good news soon , and follow Sprint Cars of New England on social media as well. And always looking to add to our sponsorship programs so if you know someone who would like to grow with us please have them contact us .
---
Back to News