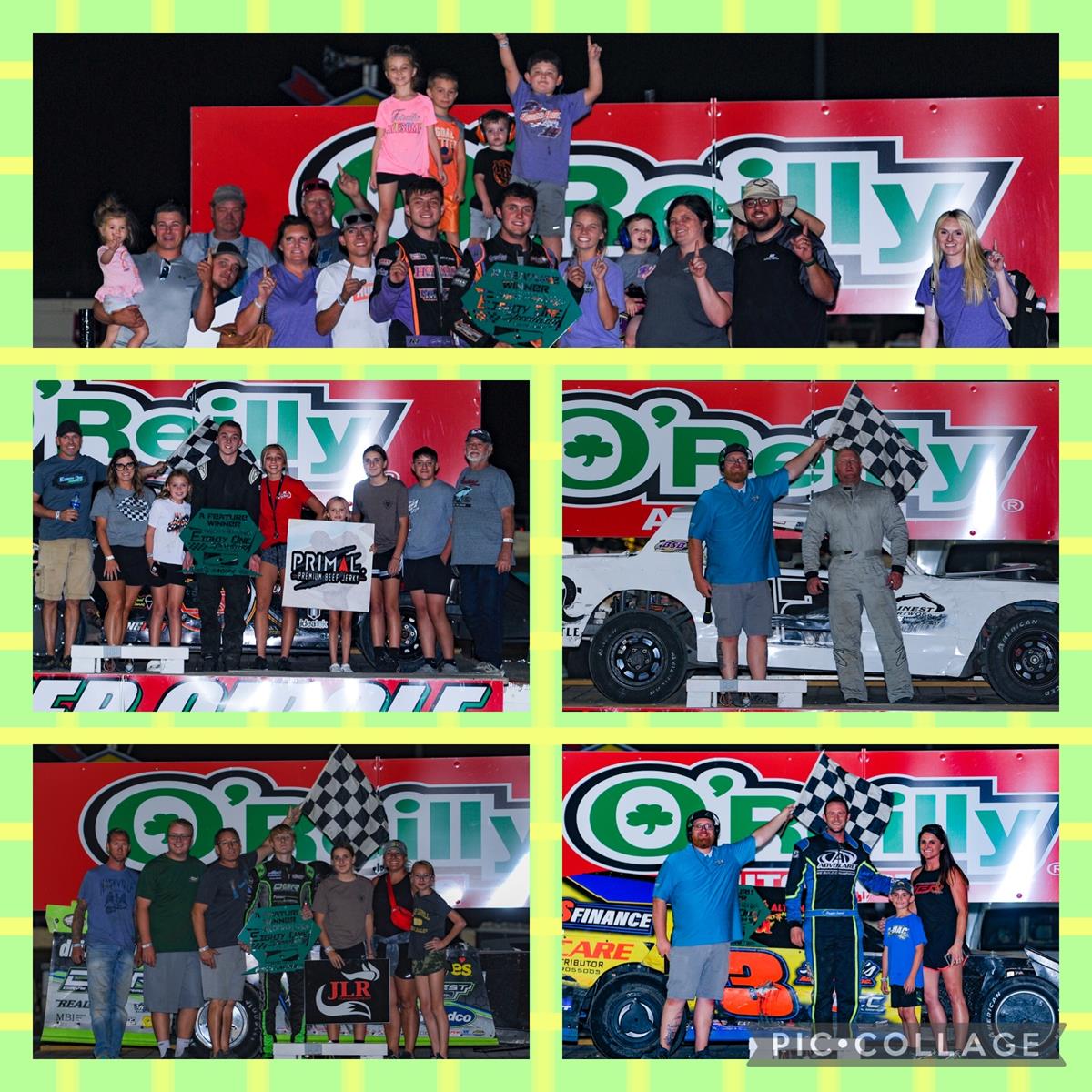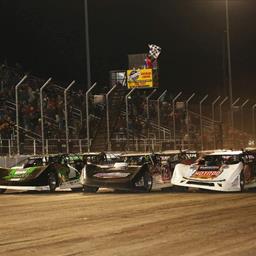 ---
In Darkness, We find Light!!
The 81 Speedway Saturday boasted 5 weekly divisions battling as the season heads to the finish line. With the lights around the track a bit darker and damage from lightning still being assessed, the Stars shined brightly on the 3/8 mile racing surface.
The Primal Jerky Mini Stocks once again had the 1-2 in points racing 1-2 for several laps. After some contact with Gratton Dalton the #775 of Jayce Reimer padded his point lead and again took the checkered flag, Dalton 2nd and Haley Cash 3rd.
The BSB USRA B-mods went green to checkers with USRA national contender Gabe Hodges at the front only challenged by his teammate Reece Solander until Gabe seen his nose and quickly changed lines protecting the win. Solander 2nd and Kenton Allen nabbing 3rd.
The HEYGLASSMAN.COM stock cars showed up in full force again, but point leader Clint Smith wanted none of it as he powered to the front, new this year Esparza challenged once but stayed strong in 2nd while another Rookie Justin Franz rallied for 3rd.
The USRA Modifieds brought to you by Alternative Pest Management had a bit of trouble staying green, but up at the front the G3 of Brendon Gemmil was checking out on the field! With "Sally" under the hood he looked good cruising Oreilly Auto Parts victory lane, Paden Phillips 2nd, Tad Davis 3rd.
Last in the evening was the JLR Property Management Rookie Modifieds, Wyatt Gaggero found a locked in groove and was never really challenged, Always Fast Dakota Dale 2nd, and Chevy Coleman a strong 3rd.
As the regular season heads to the checkers, we want to thank everyone that has helped out, we hope the lights will have some resolution soon but until then we will continue with temporary lighting. We also thank you all that attended, raced, or crewed. See ya at the races….
---
Article Credit: 81 Speedway
Back to News