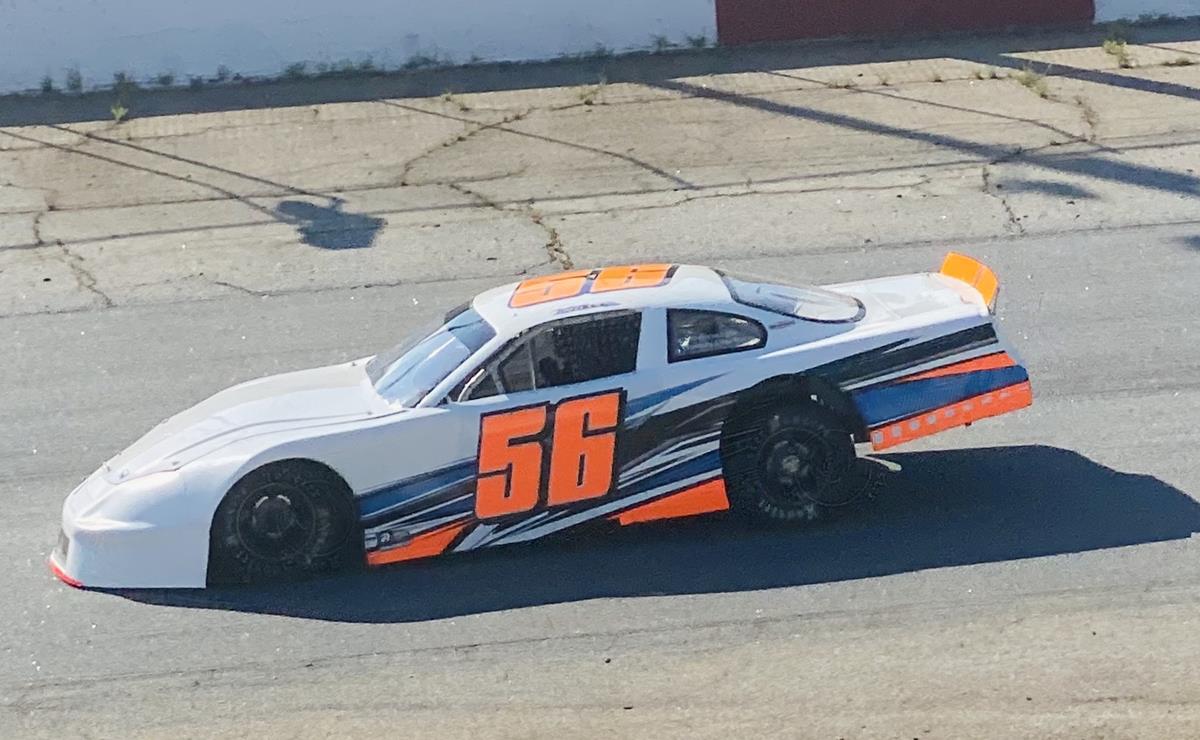 8/20/2020
Inside Line Promotions
---
Miller Joins New Late Model Team and Records Two Top Fives During Debut
Inside Line Promotions – EASLEY, S.C. (Aug. 20, 2020) – Anthony Miller has aligned himself with a new racing team as he closes in on a life achievement.
The 23-year-old is scheduled to graduate from the University of North Carolina at Charlotte this December with his Bachelor's Degree in Mechanical Engineering and a minor in Mathematics. The timing felt right to partner with Empire Racing Driver Development and Grumpy's Performance in 2020 as well.
"We wanted something different and this is a professional team," Miller said. "I've learned a ton working on the car. No matter what comes up they can fix it on hand."
Miller made the most of his debut with the team on Aug. 8 at Greenville Pickens Speedway. He posted results of third and fifth during the limited late model competition on the pavement oval.
"It was a really good debut," he said. "We had some problems throughout the week that we overcame. We kept bringing ourselves back up and ended the week with two top fives. It was a very positive weekend."
Miller said he hopes to have a handful of races completed by the end of this year and that he has bigger plans in 2021.
"The ultimate goal is to win a race, but we want to keep running good," he said. "We have a race under the belt with them and we're getting my car better. We've made a lot of progress and there's more stuff we're planning to work on. I'm looking forward to ending this season on a positive note and building momentum for next year."
Empire Racing Driver Development General Manager Mike Cheek noted that he is pleased with Miller's work ethic in the shop and that his experience at the track has made the partnership seamless.
"He gives very good feedback and takes very little coaching," he said. "We're a developmental team, but he's pretty well developed. We have our program and we're used to working with people who don't know anything. Having him know stuff is a pleasure. It takes a big burden off. It makes the day go smoother because he knows what he wants to feel."
SEASON STATS –
2 races, 0 wins, 2 top fives, 2 top 10s, 2 top 15s, 2 top 20s
MEDIA LINKS –
Website: http://www.AnthonyMillerRacing.com
Facebook: https://www.facebook.com/AnthonyMillerRacing/
Twitter: https://twitter.com/Anthonyracing56
Instagram: https://www.instagram.com/anthonymillerracing/
SPONSOR SPOTLIGHT – PFC Brakes
PFC Brakes manufactures brakes and parts for motor sports, cars, motorcycles, fleets, trucks, buses, police and emergency vehicles. For more information, visit http://www.PFCBrakes.com.
"We're very excited to have PFC Brakes on board with our limited late model program," Miller said. "It's a high-quality product with high-quality employees and customer service, and we recommend it to everybody. We are looking forward to putting PFC in Victory Lane."
Miller would also like to thank Mountain Credit Union, Molecule Sports, Wheel Chill and Christy Miller Consulting for their continued support.
INSIDE LINE PROMOTIONS –
Inside Line Promotions specializes in affordable public relations and media management for motor sports drivers, teams, sponsors, tracks, series, events, organizations and manufacturers. ILP Founder Shawn Miller leverages professional journalism with new media technologies and social networking to improve your exposure and the return on investment for your sponsors.
To meet the media relations needs of your program by joining Team ILP, contact Shawn at 541-510-3663 or Shawn@InsideLinePromotions.com. For more information on Inside Line Promotions, visit http://www.InsideLinePromotions.com.
---
Article Credit: Inside Line Promotions
Submitted By: Shawn Miller
Back to News