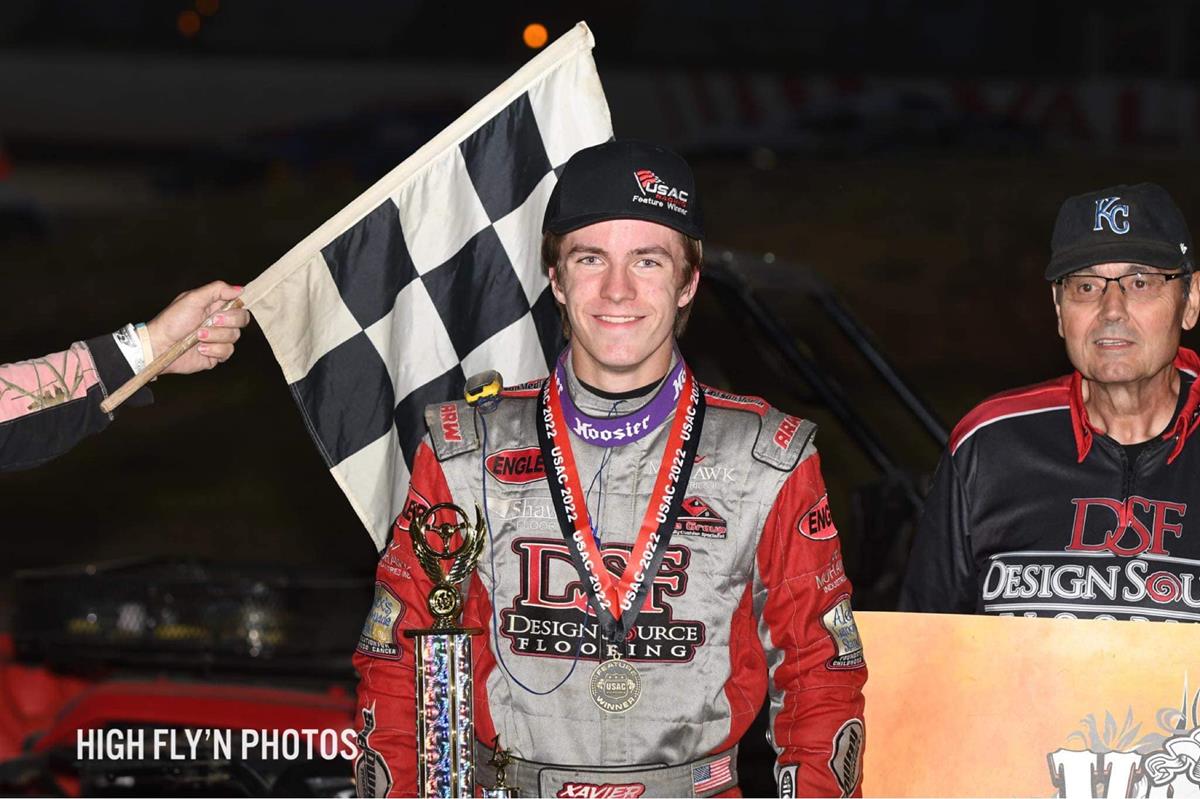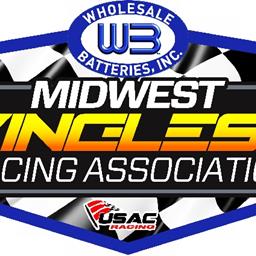 6/5/2022
Midwest Wingless Racing Association
---
X-Man "Rips The Lip" to Win at Valley!
By Ray Cunningham
Grain Valley, Mo: Xavier "X-Man" Doney of Odessa, Mo. won Saturday nights Wholesale Batteries USAC MWRA feature riding the rim to victory after starting 6th in the 25 lapper at Valley Speedway. During his spectacular run to the front he got by early leader Wyatt Burks of Topeka, Ks. And then fought off the advances of Jack Wagner of nearby Lone Jack, Mo. At the stripe the teenager who last season won the USAC MWRA Rookie of the Year award would take his 2nd all-time victory in the series over "Jack of all Trades" Wagner, the "Sheriff" Burks, Cody Baker also of Lone Jack, and Brian Scott Beebe of Oak Grove, Mo. rounding out the top 5.
With spirited competition throughout the field leading to rookie of the year contender Chad Winfrey of Gladstone, Mo. topping the second half of the top 10 finishing 6th after flipping last night at U.S. 36 in the feature for a wonderful rebound. Followed by Taylor "Tater Tot" Walton of Odessa, Tom Curran of Kansas City, Mo. winning the JDLawsonMedia Hard Charger award after passing 6 cars to finish 8th. As well as Brad Wyatt of Kearney, Mo. coming home in 9th, and Samuel Wagner of Lone Jack running 10th.
Earlier after waiting out a storm in the afternoon, Valley Speedway was manicured to perfection for the heat races won by Doney, Baker, and the "Hammer" Samuel Wagner.
The USAC MWRA non winged sprints are next in competition Saturday night June 25th at Wichita's 81 Speedway for race number 3 of the 2022 campaign.
Pictures by Nicole Black courtesy of John Lee High Fly'N Photos www.highfly-nphotos.com
Wholesale Batteries, Inc.
USAC Racing
Valley Speedway
81 Speedway
---
Submitted By: Shelby Manthe
Back to News