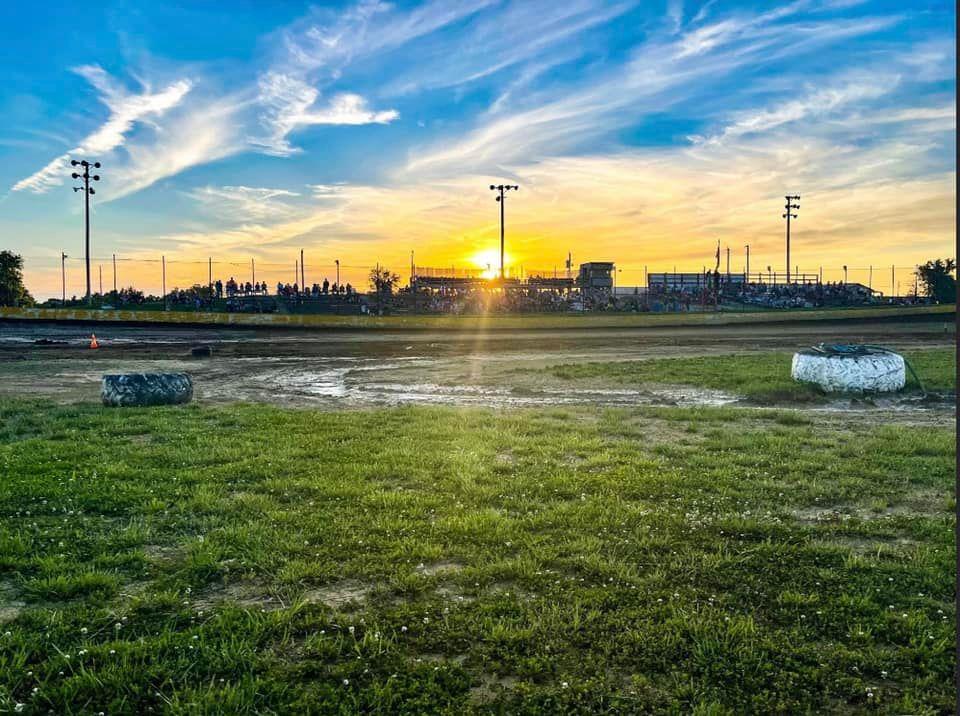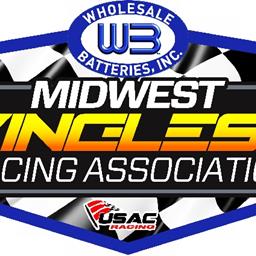 8/4/2022
Midwest Wingless Racing Association
---
Weld Memorial at Lakeside on Friday & Nevada on Saturday Highlight Big Weekend!
KCK: This weekend the stars and cars of the Wholesale Batteries USAC MWRA Sprint Cars invade Lakeside Speedway in Kansas City, Kansas, for the Weld Memorial on Friday August the 5th, and Nevada Speedway, in Missouri, on August the 6th, for a big double header!
Leading the charge will be Wyatt Burks out of Topeka, Kansas, in the Don Rumsey 11w. So far in 2022 "The Sheriff" your 2020 MWRA Champ and Weld Memorial victor that season has finished three times on the podium, including a first place result at Wichita's 81 Speedway to lead the point standings.
However, there will be many contenders racing in one or both of this weekends races including, second place in points Chris Parkinson of Gladstone, Missouri, running his number 65. Parkinson, a third generation driver, and open wheel champion, is coming off a second place run at I-35 Speedway, while finishing only one time out of the top 10 in 2022.
On the road to Lakeside, Independence, Missouri, chauffer Dakota Earls comes in having his finest season so far in non winged sprints after winning the most improved driver award for the MWRA in 2020. This season, Earls driving the family owned 15E sits in 3rd place in the point standings after finishing in the top 10 in all but one feature event. While sitting on the pole at I-35 after achieving high point status.
Heading into the Weld Memorial veteran racer Chad Winfrey of Gladstone, Missouri, driving the Parkinson Racing 65w is a top rookie of the year candidate after making the transition from midgets in 2022. After flipping at US 36 earlier this season, the former national champion in quad racing has finished in the top 10 at every event, with a career best 4th place finish the last time out at I-35. While a rival in the midgets, and now non winged sprints, A.J. Gilbert of Tonganoxie, Kansas, driving the DGR Deuce, comes into Lakeside in 5th place in points as the battle for Rookie of the Year with Winfrey heats up this weekend once again.
While a substantial group of top racers currently out of the top 5 in points will make their presence felt this weekend including, 6th place in MWRA points Brian Scott Beebe of Oak Grove, Missouri, a veteran of open wheel racing who continues to impress racing his 37B powered by a 360 against the more powerful 410's. Beebe has finished in the top 5 twice so far in 2022 racing with the MWRA, and three times in the top 10.
Going into this weekend, 7th place in MWRA Cody Baker of Lone Jack, Missouri, is a fan favorite everywhere he runs in the THR Racing Machines. So far in 2022, Baker has a second, and fourth, as his best finishes this season. While leading most of the feature at 81 Speedway, before tire failure thwarted his efforts for the win. Cody also was victorious at Nevada last year when the MWRA visited for the first time.
Fresh off a stint in USAC's National Sprint division running in Indiana Sprint Week 8th place in points Xavier Doney from Odessa, Missouri, returns to the Heartland to run with the MWRA this weekend. Earlier this season at Valley Speedway the "X-Man" was victorious in this USAC series winning his second career feature win while also finishing in the top 5 at US 36 running the Doney/Lawson 74. 9th place in MWRA points Chad Goff rolls into Lakeside from Spring Hill, Kansas, driving the Goff Motorsports 9. Goff is on a uptick after changing rides, and finished 4th place at I-35 speedway his last time out.
Brad Wyatt of Kearney, Missouri, racing his 41 non winged sprint, Tyler Burton of Independence, Missouri, running the Charlie Burton 03, and Olathe, Kansas, driver Zach Clark in the Clark 26 round out the top 10 in points with the MWRA going into this weekend's races at Lakeside and Nevada.
Outside the top 10 in USAC MWRA points coming into this weekends races in Kansas and Missouri a stellar group rounds out the field including Wesley Smith of Nixa, Missouri, driving the John Helm Racing/WSR Racing 12. Smith, a 6 time winner in MWRA competition won earlier this year in the series at US36. While Luke Howard of Overland Park, Kansas, driving the Howard Racing 2H is coming into Lakeside riding "Big Mo" after taking the win at I-35 last time out, while winning last year at Bethany.
Speaking of winners, Jack Wagner of Lone Jack, comes into Lakeside as the defending Weld Memorial champ driving the JHR 77. "Jack of all Trades" Wagner will also be accompanied by his brother and teammate Samuel Wagner "The Hammer" who impressed last year at Lakeside as well driving his 73 machine.
The Veteran Buddy Parker of Wichita Falls, Texas, fresh off his first top 10 in MWRA racing at I-35 will be on hand to race the Parkinson & Weld Racing #93. This car is a tribute to the late Jerry Weld, while racing with his signature number 93. Impressive young driver Garrett Hulsey also from Lone Jack, will be there to compete after a impressive heat race win at ELC before the rains washed out the 4th of July weekend program.
Two drivers ready to breakout going into Lakeside are Tom Curran of KCMO, driving the Curran 12, and Warren "Wojo Johnson of Overland Park, driving the Rick and Deb Maycock-Smith 90. Earlier Curran won the Justin Lawson JDL Media Hard Charger award at Valley Speedway. While Johnson had his best result in 2022 last time out at I-35 finishing in 6th place.
A pair of longtime racers will be in the field this weekend as Max Grogan in his 66m from Basehor, Kansas, returns to compete with the MWRA. Along with former Valley track champion Chad Tye from Independence, Missouri driving his familiar Yellow and Orange 88.
After a hard crash at ELC in his heat race Justin Johnson of Parkville, Missouri, returns to competition at Lakeside. J.J. driving his number 27 is another promising rookie competitor in 2022. While Bryson Smith of Nixa, younger brother of Wesley, will return to race with MWRA after competing at ELC in the
Smith Racing #33, as well as Quinton Benson of Sweet Springs, Missouri, a runner up earlier at 81 Speedway, will look for his first win in the series at Nevada driving his 15b, and J.d. Black of Grain Valley, Missouri, competing with the MWRA for the second time in 2022. Black a second generation driver has previously won championships in both midget and sprint car competition.
Join us tomorrow night August 5th at Lakeside Speedway for the Weld Memorial, and Saturday night August 6th at Nevada Speedway for a full weekend of exciting racing with your USAC MWRA Sprint Car Series!
USAC Racing
Wholesale Batteries, Inc.
JDLawsonMedia
Lakeside Speedway
BSmithEnterprises
dirt2media.com
Seeburg Mufflers
TJ Forged
Buz's Muffler
Christy's Tasty Queen
Nevada Speedway
---
Article Credit: Ray Cunningham
Article Media
Back to News