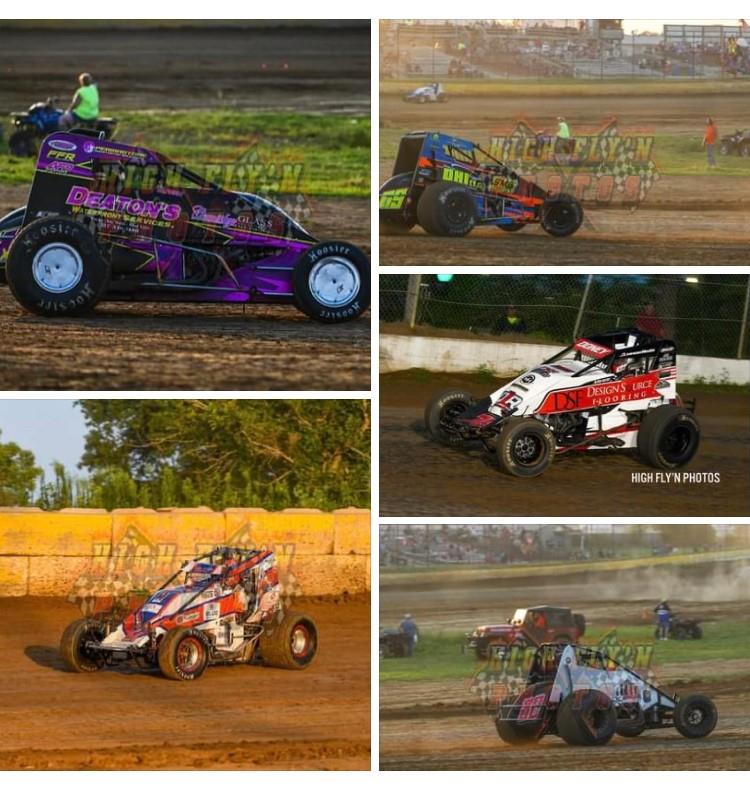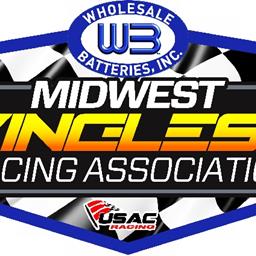 10/20/2022
Midwest Wingless Racing Association
---
Top 20 Countdown for USAC MWRA in 2022. Positions 16-20.
As winter grows closer, and before the USAC MWRA Banquet on Saturday Night November 19th, we salute the top 20 drivers in points for 2022 in the Midwest Wingless Racing Association starting with positions 16 thru 20.
Number 16
Kansas City, Missouri's, Tom Curran is one of the young upcoming drivers in non winged racing in the Heartland. Curran, driving his beautiful 11 is a former winged micro champion who has adapted well to the much larger non winged sprint cars over the last couple seasons, while achieving honors during that time that include being named ROY for the WAR series. In 2022 racing a limited schedule Curran none the less made his presence felt finishing in the top 10 four times, and the top 5 once racing with the MWRA.
Number 17
Justin "J.J." Johnson hailing from Parkville, Mo. was one of the top rookies running with the MWRA in 2022. Driving his 27 non winged sprint car, Johnson had a eventful season which saw him make 5 feature starts overall in points paying races. While coming back strong to finish off the season after a bad flip at Electric City in Butler, Mo. over the Fourth of July Weekend.
Number 18
Kearney, Missouri's, Zach Sanders, is a veteran of modifieds, and sprint cars. In 2022 "The Zach Attach" raced his super sharp 69 Sprint Car to 3 heat race wins racing with this USAC series. While making 5 feature starts, and a top 10 finish at Nevada Speedway in August for his best result racing with MWRA in points paying races during his 2022 campaign.
Number 19
The "X-Man" Xavier Doney of Odessa, Missouri, is a 17 year-old sprint car racer who also excels in track & band when not running the dirt tracks of the Heartland. This season, Doney, the 2021 MWRA Rookie of the Year would win his second feature all-time at Valley Speedway in the series driving the Doney & Lawson 74 in June. While winning two heat races with the MWRA during a 2022 campaign in sprint cars that featured him also running Indiana Sprint Week with the USAC National Series, select 410 winged shows, and two victories in the Lawson Memorial at Valley Speedway racing with the POWRi WAR Series in 2022.
Number 20
Spring Hill, Kansas, chauffeur Kyle Lewis, and Lone Jack, Missouri's, Garrett Hulsey, would tie for 20th place in MWRA points for 2022.
Jayhawker Lewis would make 5 feature starts in 2022 racing with the MWRA, after finishing 8th place in points during his rookie campaign in the series in 2020, and 18th place in the series in 2021. While Show-Me-State racer Hulsey transitioned successfully to non winged sprint cars in 2022 after a solid career in the micro ranks. Driving his 88 machine, Hulsey, would make 4 feature starts this season with the MWRA, with a heat race win at ELC, and 6th place feature finish for his best result with the series in 2022.
USAC Racing
Wholesale Batteries, Inc.
Rod End Supply
dirt2media.com
Country Kids Day Care of Olathe
JDLawsonMedia
High Fly'N Photos
---
Article Credit: Ray Cunningham
Back to News