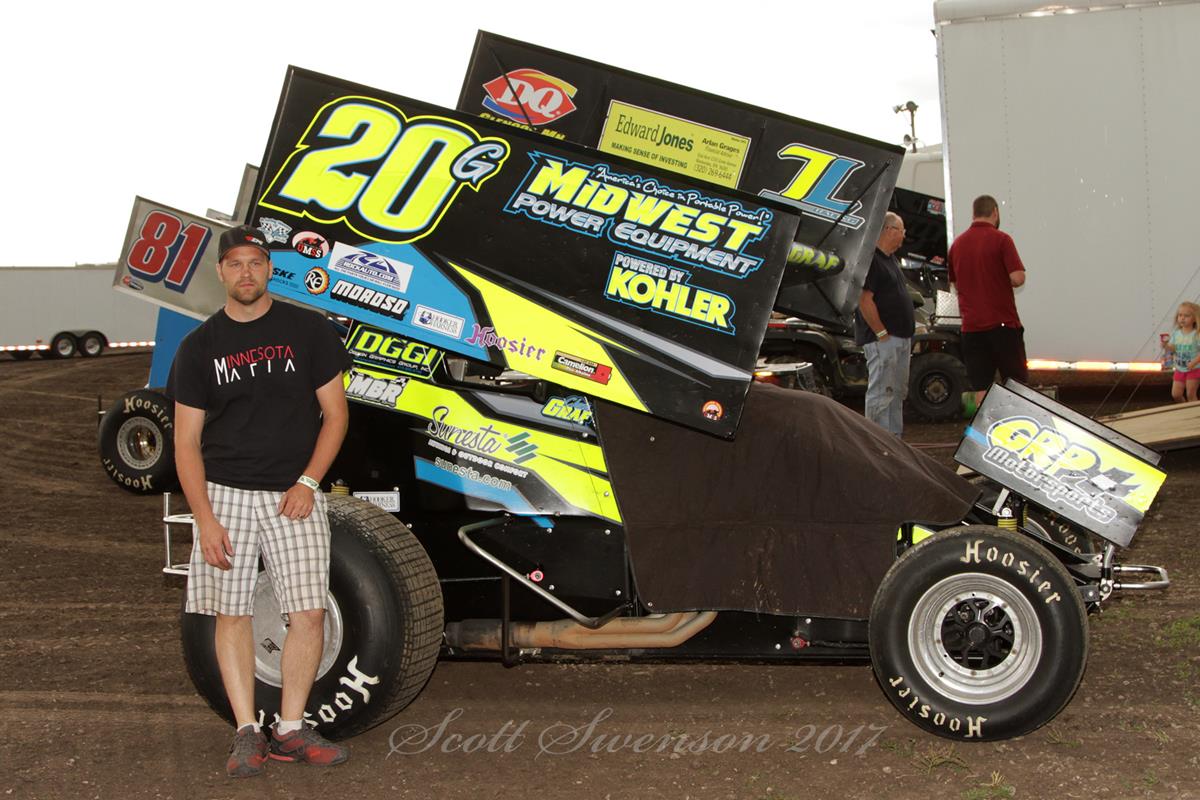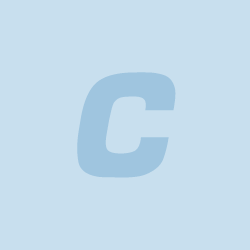 9/23/2017
---
Congrats to 2017 UMSS Sprint Car Series Champion Chris Graf
Coming off two Midwest Power Series championships in 2015-2016, Chris Graf of Glencoe, MN decided he wanted to add another over all UMSS Championship to his resume while he also attempted to earn another Midwest Power title in 2017. Graf was the 2013 UMSS Champion, and he accomplished his mission in 2017 to become a two-time UMSS champion. Putting in a solid effort with championship-type results, Graf and his crew headed by his brother and crew chief, Ryan Graf, along with his always reliable pit helper Chris Weidendorf, the powerful 20G sprint car was a force to be reckoned with throughout the season. Graf won three times during the 2017 UMSS campaign and finished in the top five on eight occasions in the nine full-point shows that were run. The weather nixed five other full-point shows while five non-point events were run. Graf competed in a total of 11 UMSS shows during the season.
The season started out back in April with an extremely exciting finish. Graf came up a mere .019 seconds short of defeating Wade Nygaard in the season opener at the Cedar Lake Speedway on April 22. Following a non-point event at Fairmont in early May, Graf went on a tear over the Memorial Day Weekend. Graf won at Red Cedar and Rice Lake on May 26-27 and closed out the three-race series with a third place effort behind Brooke Tatnell and Ryan Bowers at Eagle Valley. Three non-point shows at the Jackson Nationals were followed by a double rain out, as both Northern Tour races fell victim to the weather in mid June.
Graf was back in Victory Lane on the final night in June, as the Midwest Power Equipment/GRP Motorsports Series kicked off at Britt, Iowa. Graf defeated Derrik Lusk and Mark Toews in his bid to not only defend his Midwest Power Series title, but also to garner a third consecutive crown. The UMSS raced a non-point show at Knoxville the next night and returned to full-point action at the Cedar Lake Speedway on July 8. Lusk won a spectacular feature race that night, as Graf finished fourth behind Wade Nygaard and Ryan Bowers. Then it was off to the Tabor Memorial at the Ogilvie Raceway on July 22 where Graf ran strong but had to settle for third behind Lusk and Bowers. Tatnell won again when the series resumed at Granite City on August 18 with Graf riding home in third behind Lusk. The Madison race was literally flooded out the next night while the Decorah, Iowa show fell victim to rainy weather the following Saturday. Returning to action at the 17th Annual Richert Memorial at Cedar Lake on September 9, Graf finished second behind winner Ryan Bowers. The final weekend of the season would see Graf with a ninth place finish at Spencer with an ill-handling car, and unfortunately the season ended with a rain out/weather cancellation at Deer Creek. Graf's performance was certainly strong enough to earn him another championship.
Graf joins Jerry Richert, Jr. and Ryan Bowers as multi-time champions of the Upper Midwest Sprint Car Series. Dating back to the first year in 2009, Graf has a total of 16 career UMSS feature wins which places him in third on the all-time UMSS winner list behind Tatnell and Richert. In addition to his crew mentioned above, several sponsors help keep his Eagle Chassis, Parker powered #20G UMSS winged sprint car in tip-top shape throughout the course of the season. They include Midwest Power Equipment (Randy Grages), GRP Motorsports, Dairy Queen of Glencoe, Edward Jones (Arlan Grages), TL Racing, Hooker Harnesses, Hot Shot Engine Heaters, Mastell Brothers Racing, Camelion Batteries, Sunesta Awning, Done Rite Powder Coating, EDCO Products, RE Enterprises, Penske Racing Shocks, Lyle's Quick Changes, Ray Eckard Steering Gears and DGGI.
Upper Midwest Sprint Car Series Champions:
2009 - Leigh Thomas
2010 - Cody Hahn
2011 - Jerry Richert, Jr.
2012 - Jerry Richert, Jr.
2013 - Chris Graf
2014 - Jerry Richert, Jr.
2015 - Ryan Bowers
2016 - Ryan Bowers
2017 - Chris Graf
---
Article Credit: Greg Parent, UMSS Media Director
Back to News