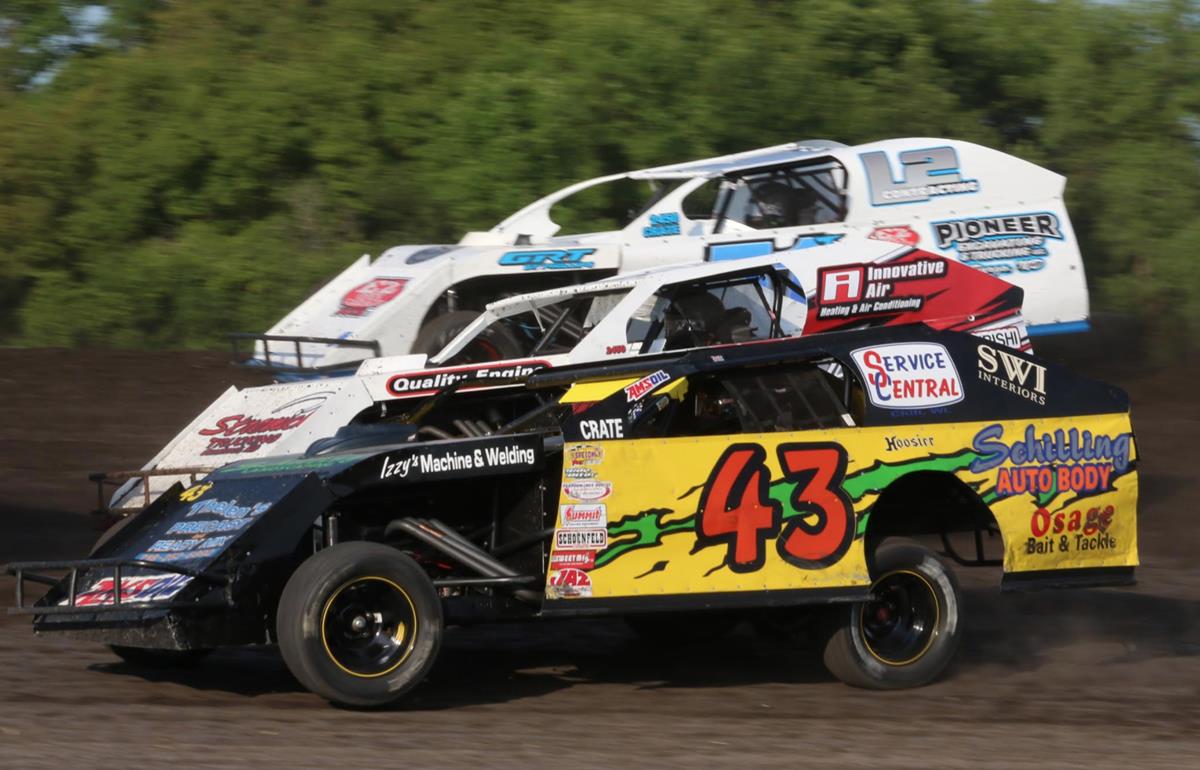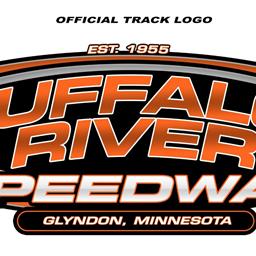 8/1/2017
Buffalo River Speedway
---
Three first-time winners highlight night at Buffalo River Race Park
By Mike Spieker
GLYNDON, Minn. – It was the night of the underdogs Sunday evening at Buffalo River Race Park. Three different classes saw young up-and-comers rise above the veterans and park their race cars in Outlet Recreation Victory Lane.
In his first appearance of the season at Buffalo River Race Park, Baxter, Minnesota's Billy Kendall took the IMCA modified win.
"It feels good to come out here for the first time this year and be able to beat all the guys that have been winning here all year," said Kendall in victory lane. "The guys that race (at Buffalo River Race Park) are no joke. They can race. So it's a pretty big feat to come out of here with a win."
The turning point of the race for Kendall came on the lap 15 restart when he shot from fourth to second.
"That helped me get to the front and get through lapped traffic better," said Kendall of his power move around Cody Peterson and Rob VanMil. "I kind of used up my tires doing that, but I had to make that move then otherwise other guys would have gotten by me."
From there, Kendall chased down the 2014 Buffalo River Race Park modified track champion, Justin Jones, in open track to take the lead. Kendall used the low groove around the speedway to cruise to a comfortable one second lead and take the win.
Fargo's Scott Jacobson picked up his first IMCA sportmod win of the season at Buffalo River Race Park. Jacobson had to earn it in the closing laps as Chris VanMil placed a bid for the lead with three laps to go.
VanMil was running the high groove, while Jacobson raced on the bottom. VanMil closed the gap to within one car length, but ran out of laps as Jacobson beat him to the checkers.
Kesli Pederson scored her first career win at Buffalo River Race Park and second overall in the NLSA lightning sprint feature after a close call at the halfway point. Last week's winner, Brendan Mullen, had his hands full trying to fend off Pederson when a mechanical issue significantly slowed his No. 11M machine. Pederson could not avoid Mullen and made contact with his rear bumper, causing the two to get hooked together.
Pederson was able to rejoin the field in the lead as the caution was charged to Mullen. A pair of restarts followed, which allowed Presley Truedson to move into the second spot by Josh Abrahamson.
Pederson ran the rest of the race unchallenged as she took the win.
Tim Church claimed his 10th overall win of the 2017 season after a solid run in the IMCA hobby stock feature. Church held off Brandon Schmidt the entire second half of the race. It appeared as though Schmidt had the faster car, but Church's car handled better in the semi-banked turns around the quarter-mile clay oval.
The INEX legends feature produced a first-time winner after its 20-lap event. Alex Braseth of Ulen survived multiple threats by 15-race winner, Tim Estenson. In the second half of the race, Braseth and Estenson raced side by side, with Estenson briefly taking the lead several times on the low side of the speedway.
Braseth remained smooth and steady in the middle groove, however, and when Estenson looped his No. 14T machine around in turn one with three laps to go, Braseth was home free to claim his first career win.
Daniel Harstad picked up his first career IMCA sport compact win last week and backed it up on Sunday with another victory.
RESULTS:
IMCA Modifieds - 1. Billy Kendall, Baxter, Minn.; 2. Justin Jones, Bemidji, Minn.; 3. Tyler Hall, Fertile, Minn.; 4. Michael Johnson, Moorhead, Minn.; 5. Rob VanMil, Barnesville, Minn.
IMCA Sport Mods - 1. Scott Jacobson, Fargo, N.D.; 2. Chris VanMil, Barnesville, Minn.; 3. Jake Hagemann, Ada, Minn.; 4. Kelly Jacobson, Fargo, N.D.; 5. Matt Talley, Sabin, Minn.
NLSA Lightning Sprints - 1. Kelsi Pederson, East Grand Forks, Minn.; 2. Presley Truedson, Kennedy, Minn.; 3. Josh Abrahamson, Moorhead, Minn.; 4. Zach Kwiatkoski, Grand Forks, N.D.; 5. Kyle Cole, Warroad, Minn.
IMCA Hobby Stocks - 1. Tim Church, Glyndon, Minn. 2. Brandon Schmidt, Hillsboro, N.D.; 3. Torey Fischer, West Fargo, N.D.; 4. Maranda Borg, Harwood, N.D.; 5. Kalvin Kesselberg, Ada, Minn.
INEX Legends - 1. Alex Braseth, Ulen, Minn.; 2. Tye Wilke, Detroit Lakes, Minn.; 3. Dean Julsrud, Barnesville, Minn.; 4. Dylan Johnson, Durbin, N.D.; 5. Kaitlyn Skalicky, Fargo, N.D.
IMCA Sport Compacts - 1. Daniel Harstad, Fergus Falls, Minn.; 2. Brady Moore, Ulen, Minn.; 3. Levi Lease, Harwood, N.D.; 4. Tanner Engen, Detroit Lakes, Minn.; 5. Alvin Amberson, Fargo, N.D.
---
Submitted By: Mike Spieker
Back to News