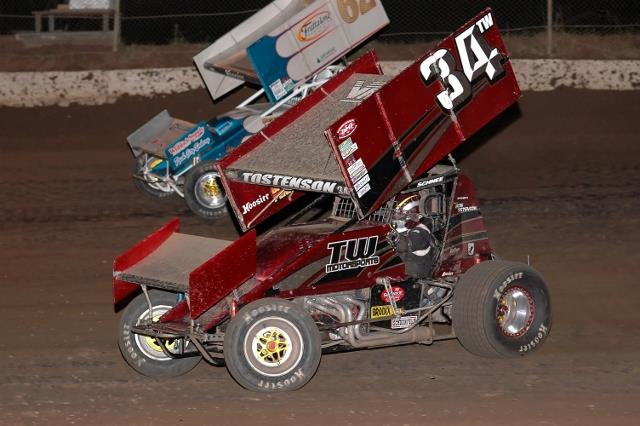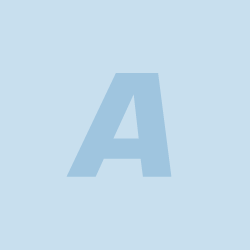 5/11/2012
---
1st Annual Davey Tabor Memorial Race May 25
1st Annual Davey Tabor Memorial Race Set For May 25
Upper Midwest Sprintcar Series
By: Greg Parent, UMSS Media Director (5-11-12)
It is with great pride that both the Upper Midwest Sprintcar Series (UMSS) and the St. Croix Valley Raceway announce the running of the 1st Annual Davey Tabor Memorial for the UMSS winged sprint cars on Friday night May 25 at the St. Croix Valley Raceway near St. Croix Falls, Wisconsin. As we honor and celebrate the life of sprint car fan, mechanic and car owner Davey Tabor, this evening will prove to be a very special night for the sprint car racing community.
As a tribute to Dave and Margaret Tabor's car number, the winner of the feature race will earn $1,034 courtesy of some sponsorship from GRP Motorsports. The Tabor family has generously added an extra $100 in positions two through five in the feature race plus an extra $50 to positions sixth on back. The UMSS will run their usual double round of qualifying races that evening with drivers earning passing and finishing points in both the Ultimate Sprint Heats and Challenge Races. The feature race is scheduled for 25 laps in distance around the 1/4 mile dirt oval, but it could be expanded to 34 laps should participants agree.
Please join the racing community on Friday night May 25 at the St. Croix Valley Raceway on what will prove to be a great evening filled with wonderful memories of our friend, Davey Tabor. For further information regarding the UMSS or St. Croix Valley Raceway, please contact Ron Bernhagen at 612-363-5302. The following tribute was prepared by Margaret Tabor for DAVID L. TABOR, 11-21-1951 TO 3-17-2012.
---
Davey Tabor was born in St. Louis Park, Minnesota and was interested in all types of racing from a very early age. He was working at Suburban Tire and wrenching on his father's stock car before he was 16 years old. He loved being in the garage and began welding at an early age with help from his father and the "gear heads" he was always around. Being under 16, he was not allowed in the pits at the Minnesota State Fair, but in true Davey fashion, he proceeded to sneak in to be a part of the racing action.
After High School, Dave entered the US Army at the age of 18. He proudly served his country in Vietnam during 1971 and 1972. He believed in learning, improving and giving his all in everything he did from his military service to his civilian life to his passion for racing.
Davey welded and fabricated NHRA Pro Stocks for Don Ness Racecraft in Blaine, Minnesota for about 11 years. During this time, he perfected his craft of welding and became one of the best welders that many have ever seen. During his time at Racecraft, he learned and studied to prepare himself for the type of racing he enjoyed most, his true love - Sprint Cars!
Davey became involved in sprint car racing with the Kouba family about 30 years ago. He traveled with them, wrenched in the pits, did welding for them, and learned everything that he could about sprint cars to help prepare him for his goal, what he wanted even then - a sprint car of his own. After Davey attended a driving school in New York, he was totally hooked! An injury prevented him from driving the car himself, so he decided the next best way to be involved was to build his own sprint car and become a car owner. Anything to be in the garage or in the pits working on his car, and to be part of the sprint car racing community truly was Dave's passion.
Around 2001, Davey and his partner since 1983 (now wife, Margaret) began the adventure he had longed for since his youth. They formed a team, 34TW Motorsports, and together built their first sprint car. The excitement never wavered for Dave. He continued to build and improve his sprint car (one year he ran two of them). He tried successfully to stay competitive with some very high budget teams and the 34TW team was at every race possible for the next 10 years. On a limited budget, they brought their sprint car to North Central Speedway in Brainerd, MN one night and gave Davey's cousin, successful stock car racer Tim Johnson, his first ride in a sprinter. While competing with more experienced drivers in the sprint car ranks and against several more well-financed race teams, Tim ran an impressive seventh in a field of over 20 cars. As indicated by the party which followed in the pits, you'd have thought we all won the Indy 500!
Davey continued to plan for the 2012 season, even during his illness. He would not give up! His favorite expression was always, "we need more power!" Even with some limitations, sprint car racing was always his obsession. The 34TW cars were often times right in the mix up front with the best of them. Over the years, the 34TW team had some very fine drivers wheeling for them including Brad Barickman, Alan Gilbertson, Jimmy Kouba, Jack Zweber, Blake Anderson, the infamous Roger Rager, Tim Johnson, Jason Tostenson, Ronnie Erickson, Greg Gunderson and Chad Cummings. Davey was never afraid to give a new driver a shot, or give an accomplished driver one more opportunity to wheel a fire-breathing sprinter.
Thank you to all of those drivers mentioned, our sprint car family, Davey's family and friends everywhere, and the die-hard sprint car fans who gather at their favorite tracks to watch this thrilling form of open wheel racing. Because of all of you and your help, wisdom, and love, David got to live his dream, which is a blessing some never get to realize. He loved every minute he spent working on the cars and running the safest and most exciting races possible for the fans watching. As long as he was at the track, he was a very happy man! He loved living in the fast lane and wouldn't have changed a thing! He was extremely dedicated to sprint car racing and on May 25 at the St. Croix Valley Raceway we are going to make the Davey Tabor Memorial Race a reality. Special thanks to Ron Bernhagen with the UMSS and St. Croix Valley Raceway, John Zweber, Greg Parent, Ron Erickson and the Kouba family for their devotion and help. (Respectfully, Margaret Tabor)
---
---
Article Credit: Greg Parent, UMSS Media Director
Back to News