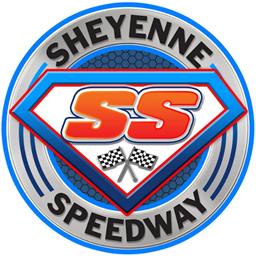 5/14/2018
Sheyenne Speedway
---
45th Season Opener is set for Sunday May 20th
The much awaited 45th Season Opener for the Sheyenne Speedway is set for Sunday, May 20. Fargo Force Wissota Super Stocks, Mycogen Seeds Wissota Midwest Modifieds, Steffes Wissota Street Stocks, Milnor Fab Mini Stocks and Gateway Chevrolet Hobby Stocks are set to open the season at
the 1/4-mile dirt oval in Lisbon, North Dakota.
The 45th Season Opener is presented by D Excavating of Lisbon, ND.
Many changes are in store for 2018: the track has been widened and turn four has been reshaped. The infield guard rails have been removed to improve the spectator view, and victory lane has been relocated to help get the winners closer to the fans.
The concession stand has been remodeled and will feature a new menu with an outdoor-grill type feel. Foot-long hot dogs, hamburgers, ice cream and cotton candy have been added.
Perhaps no individuals are more excited than the drivers themselves for the season to kick off.
"There is a lot of buzz within the community about the upcoming race season," Wissota Midwest Modified driver Kyle Schell said. "As the owner of the local Pizza Ranch, daily people ask me, 'have you been up to the track lately?' People are excited. The community is excited."
"I am excited to be a part of the show where legends are born," Wissota Street Stock driver Kasey Ussatis said. "2018 is shaping up to be a memorable year I can't wait to make a little thunder up on the hill."
"I'm excited to see what the year brings," said Jonny Carter, who finished fourth in Wissota Street Stock national points last season. "Been seeing a lot of improvements on the grounds and a lot of effort from the promoters, volunteers and community."
"I'm pumped to start another season at Sheyenne Speedway, We have a great group of regular drivers that will put on a show each week," Wissota Midwest Modified driver Nate Reinke said. "Mix that with some visitors and it's gonna be a great show each night. Most of all I'm excited to get out there in front of the crowd. For a small town we have some of the best fans around. I'm ready to put on a show for them!"
There is a full season of events in store at Sheyenne Speedway. The IMCA Modifieds will make four appearances at the track; the NLRA Late Models return on Aug. 19, plus events on Memorial Day and Labor Day. Specials are also planned for each class.
For more on the season at Sheyenne, go to the track's new website, www.sheyennespeedway.com!
by: Tom Berg
---
Submitted By: Benjie Froemke
Back to News