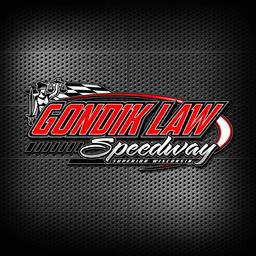 3/31/2022
Gondik Law Speedway
---
The FastLane Northland Super Stock Series expands for 2022
This year marks the eighth year for the Series, set up to recognize the Super Stock Class. Series Spokesman Dennis McCauley and FastLane Motorsports & Powder coating owner Chris Bretting have been working since late December to again bring the fans and drivers of the Super Stock Class a great mid-summer event for this year. With 2021 behind us we look back to what was an impressive year for the drivers of the Series, as well as looking toward the future!
Coming off the 20' campaign which saw two of our tracks unable to open the Series eagerly looked forward to the year with both of those tracks coming back on board. The Series would again be poised to run an aggressive 7 race schedule in 10 days at Princeton Speedway, Ogilvie Raceway, and Granite City Motor Park the opening weekend. This would be followed up by Grand Rapids Speedway, Gondik Law Speedway, ABC Raceway, and wrapping it all up at Halvor Lines Speedway.
The Series opened up its schedule Friday July 23rd at the Princeton Speedway and the anticipation was high for everyone at the Series and the host facility. With 47 drivers checking in, besting its 41 car count the year before the Series kicked off with a bang! Heavy hitters from all across the Wisconsin and Minnesota states had converged to take on the high banks and tight racing at Princeton, and we even saw two drivers from Montana with Beau Brown returning for his second year and towing along Paul Lease. Racing of course did not come without incidents and unfortunately, we lost Jesse Redetzke who had plans of running the whole Series on its first night. When all the checkers waved we saw Kevin Burdick take the top spot followed by Tim Johnson and Kyle Copp rounding out the podium.
The series made the short trek over to Ogilvie Raceway for a nice Saturday night at the races, which we followed up by a small party in the pits with some beverages and food thanks to the Nick Oreskovich pit crew. The night started off with some gainers and some losers in the car counts but overall the field was set with 48 drivers which was an increase of 5 from the year before but still 4 shorts of the Series record of 52 cars in 2020. The staff and facility at Ogilvie are always so gracious to the Series and the show would progress so quickly we were soon wrapping up the events with plenty of time for some after racing events. Our feature finish found Dave Flynn taking the Checkered flag with Tim Johnson (a pattern is developing) and Dylan Nelson rounding out the top three.
Our first weekend would wrap up at the newly named Granite City Motor Park which is now being run by part time driver and full time everything else James Tarantian for his first year. The Series saw some notable differences at the facility since its last visit and with the place being closed in 2021 they made best use of their time completely reworking their pit area and covering it in very nice gravel. We also were pleasantly able to order some great concessions additions since the whole weekend is eating on the road. After check in the total was 40 cars set to do battle which was only down one car from two years ago and still a real nice field for a Sunday evening. Apparently with the previous evening's hospitality of the pit party Nick Oreskovich was awarded for his efforts with the first to cross the checkers and Tim Johnson with his third night in a row taking second followed by Kyle Copp with his second 3rd of the weekend.
The following weekend set Grand Rapids, Superior, Ashland and Proctor on the front burner with Grand Rapids being scheduled on a Thursday which is always a little harder to draw cars the Series mustered 33 drivers to kick off the 4-night swing. With the track well taken care of and the rough start of last year well behind it the drivers raced quickly to a final lap giving Tim Johnson his fist win and shedding that bridesmaid dress for the bridal gown. Dave Flynn and Kevin Burdick rounded out our podium which set up an extremely close battle at the top of the Series points for the final three nights. A note here is we saw Terran Spacek make a return to the track that left him a banged-up car a few years back to finish fourth on the evening.
On Friday night the Series looked to kick off the original "Core Tracks" who have been with the Series since its inception. Gondik Law Speedway was first seeing a mere 30 cars check in for a visit on the Twin Ports Twin 25's Late Model Challenge Series Night. Series Director Dennis McCauley could not put his finger on the lowest car count of the year but the drivers who did attend did not disappoint the fans who came out for a great night of fender car racing. Track officials made a call to start all 30 of the drivers in attendance for the feature forgoing any B Mains and on we went to feature action. Series points leader Tim Johnson found his hopes dashed with laps winding down he had a failure on the front end which sent him into and over the turn 1 wall in a scary accident. Johnson crawled out of his upside-down car dejected knowing that his Series title had slipped away with a 22nd place DNF. Checkers flew for the night with Dave Flynn finding victory lane at his home track followed closely by another local driver Kevin Burdick and Dylan Nelson with his second 3rd of the Series.
Saturday night kicked of in Ashland and the Series and with only 29 cars in attendance in 2021 due to weather coupled with the count being down last night there was some uneasiness in the Series leadership on what the count may be. Luckily driver count was up a little from the previous night with 34 drivers checking in but still lower than the Series had hoped for. With Tim Johnson's car totaled Jordan Henkemeyer graciously gave up his 11A ride to allow Tim to try and regain what he had lost the previous night, but could only muster a 5th at the end. Kevin Burdick got a little revenge taking first tonight and Dave Flynn flipping spots with him taking second. Local hot shoe Steve Stuart in the familiar Greg Kuklinski #80 took home 3rd.
So that set up a good ole fashion shoot out between Dave Flynn and Kevin Burdick who were neck to neck for the Series Championship. With 31 cars in attendance they would both have to work for the title. After a tangled mess in turn 2 a collected gasp was let out after the 29F Dave Flynn car drove away virtually unaltered thanks to the great work of the wrecker and track crew who knew the gravity of taking great care of a potential Series Champion. When all 30 laps had finished it only was fitting that our top 2 drivers would be battling for the win right down to the final lap, corner, and straight away of the race finding Dave Flynn taking his 3rd feature win of the Series and crowned the 2021 FastLane Northland Super Stock Series Champion. Kevin Burdick likewise came in 2nd finding himself in the Series finish with a second as well. Finishing 3rd on the night was Willie Johnsen Jr. who found his first night out to the Series on the year to his liking. Tim Johnson salvaged what was a disastrous Friday night to finish the Series in a very respectable 3rd tying his best Series finish from two years ago.
The series had a total of 263 entrants of 72 different drivers compete over the seven nights and found 25 drivers who made all the races taking home at least $600 for their efforts. With the help of the great series sponsors we were able to pay out the top 15 in points with our top 3 already mentioned Kyle Copp took home 4th and Dustin Nelson 5th in the Series. Nick Oreskovich, Tommy (Bud) Richards, in his first year of the Series rounding out the top 5 in points. The series had a payout of over $34,000 last year not including over $3,000 in gift certificates handed out by Bretting for FastLane Motorsports and Powder coating. Adding in the contingency awards and the drivers of the series took home over $40,000 in cash and prizes over the five nights plus the over $40,000 in purse paid at the track level in a banner year for the Series!
SO, WHAT DOES 2022 HAVE TO OFFER?
The FastLane Northland Super Stock Series is set to embark on its 8th year running and has some exciting news to offer its Drivers and Fans alike! We have now had a total of 1100 entries and 176 different drivers take part in at least one event, and we hope to add a few new ones this year also. The Series will see some new additions this year including the long-awaited introduction of the Red Cedar Speedway in Menomonie WI being added to the schedule. The Series sat down with Representatives from Red Cedar Johnny Johnson & Dustin Doughty and ironed out a preliminary plan to bring them their first Super Stock Series event this year. The Series is really excited to add Red Cedar to its list of tracks we will be attending in 2022 with more details to be announced. Of course, with all good news also come some bad news. Due to scheduling conflicts Grand Rapids Speedway is unable to race on our scheduled night so they will be kicking off the Series on July 14th with a standalone race that weekend. It is unfortunate but track representative Bob Broking stated "We really want to again have the Super Stock Series back at Grand Rapids and this is the only date unfortunately this can be accomplished". With that we are happy that Grand Rapids is so gracious to host us that we believe it is a small sacrifice to accommodate them for this year. Another loss is Princeton has decided to back out of the Series for 2022 citing the cost to paying the drivers purse being too high. It's an unfortunate loss but with the addition of Menomonie going forward to 2023 they hopefully will fill in that Friday night nicely. All of our other tracks have verbally committed to the Series which will see Grand Rapids July 14th, Ogilvie July 23rd, Granite City July 24th, Red Cedar July 28th, Gondik Law July 29th, ABC July 30th and Halvor Lines hopefully with the finale July 31st to conclude our 7 nights of racing. Remember drivers this series is all about YOU and what you would like. You drivers are what make this series great and with your support we will continue to do this for many years So if plans hold true we will again have seven nights of great Super Stock action just spread out a little more than usual. We will again be contacting drivers from all over WISSOTA country to make sure as many of those talented drivers attend as many races as possible to showcase their talents. We hope to drag a few of those Dakota guys over for a few more laps this year and we thank Jeremy North who was our first South Dakota driver to compete in the whole Series this past year! We set some goals again this year and we hope to achieve a few of them, of course we always want more drivers to compete so we hope to break both the single track record of 52 drivers and the series record of 76 different drivers. And lastly, we are in hopes of trying to make sure that the drivers who support this series bring home at least $500 for competing at all of the events not including their individual track purse payouts, whether inside or outside the top 15 in points. Sponsorship for the Series continues to do very well as of press time and we have hopes of surpassing our 2021 totals.
DRIVER RACE INFORMATION
The Series will use the old WISSOTA point system awarding drivers points for heat races and feature events. The old point structure was decided upon by Series Statistician John Kimmes based on the relatively small number of races and with the smaller gaps in points it keeps the point chase close and manageable for drivers. The Series will again extend a provisional based on final 2021 points to a driver at each track that does not make the feature, which a driver is only eligible for once. We will again offer each local track a provisional to tag the back of the feature to one driver who competes at that track regularly that does not make the feature. This year the Series will pay out the top 15 spots again. We will again have a very competitive purse payout throughout the field and not just top heavy. We realize that every driver has the same bills to pay and they all should be awarded as much as they can for their efforts. The Series will have win bonuses based on if a driver can win multiple features in the Series. Again, we want to award our drivers who finish outside the top 15 in points but make all seven of the shows and will be awarding a participant bonus. We are actively seeking sponsorship for many contingency prizes such as Hard Charger, Non-Qualifier, Random Drawings, Long Tow, Hard Luck, Gift Certificates and any other prizes to make these Super Stock Drivers and Teams feel appreciated.
The Series will take place July 14th at Grand Rapids Speedway July 23rd at Ogilvie Raceway, July 24th at Granite City Speedway, July 28th at Red Cedar Speedway, July 29th at Gondik Law Speedway, July 30th at ABC Raceway and July 31st at Halvor Lines Speedway. If a postponement occurs the race will take place at that tracks next regular night that the Super Stocks compete that does not conflict with a Series date, or that tracks "Special Event". The Series would like to recognize all seven of the participating tracks for their support to the Super Stock Class and a special Thank You for working with their competing tracks to allow their regular drivers to compete in the Series. If you would like to come on board to help out the Series please contact Spokesman Dennis McCauley at 218-348-9919 and see you at an event near you!
---
Article Credit: Dennis McCauley
Article Media
Back to News