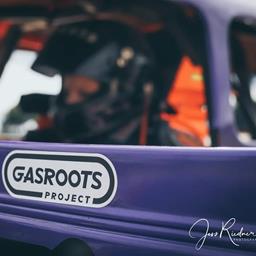 Emma Hunstiger
Jefferson, WI
Driver Information
Emma is 15 years old. 2020 will be her 6th year of racing. Emma has grown up around racing her whole life. As soon as she was old enough to walk and talk, you could find her in the garage helping her dad and a family friend work on race cars.
In 2015, Jefferson Speedway added the INEX Bandolero Division. With the help of Emma's uncle, she was one of the original 3 Bandolero Drivers at Jefferson, along with her cousin, Chase and friend, Robbie. In 2016, Emma was the first female to ever get a "Clean Sweep" at Jefferson Speedway.
In 2019, Emma moved up to the INEX Legend Division. It was a very big learning curve for Emma as she has never driven a manual transmission and the handling was a lot different than the Bandolero. But Emma is a quick learner and worked hard to beat her time and better herself every single time she went on the track. That hard work and perseverance earned her the Jefferson Speedway and Dells Raceway 2019 INEX Legend Rookie of the Year awards.
2020 brings some excitement as Emma's little brother, Trevor will join in her racing dream. At 8 years old, Trevor will be jumping into Emma's Bandolero. Trevor has always idolized Emma and has loved watching her race. He loves to be out in the garage helping work on the cars and watching race videos right alongside Emma. We are excited to see what he can accomplish.
2016 - First Ever female to get a Clean Sweep at Jefferson Speedway
2018 - INEX Outlaw Division - Wisconsin Championship
2019 - INEX Legend Rookie of the Year at Dells Raceway
2019 INEX Legend Rookie of the Year at Jefferson Speedway
2019 - INEX Young Lions Division - Wisconsin Championship
Outside of racing I enjoy participating in 4-H. I also enjoy playing Volleyball and Softball.
Recommendations
No recommendation information