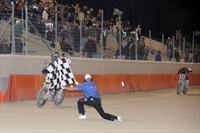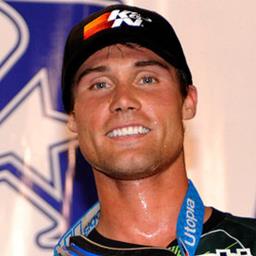 ---
WILES WINS DAYTONA SEASON OPENER!
What a night at Municipal Stadium! Wiles racing couldn't be happier to report that they have started off the 2009 season on top of the podium. After consistently faster qualifying times, Henry went out in his heat race and let the fans know who came here to win. As he crossed the finish line he had put a few bike lengths between him and second place.
Winning his heat put Henry in the dash for cash where he finished second and then there was the MAIN EVENT!
Jared Mees got the hole shot on the start with Henry right on his rear tire through turn two until Jake Johnson caused a red flag in the first lap. On the restart Hank pulled a great start and held the #1 position until late in the race when #33 JR Schnable caught up to battle it out to the end. Henry looked strong and held his composure to finish on top of the podium!!!!
Word in the pits was…"It was too close but we'll take it!"
As we call it a night I'm sure the same thing is going through everyone's mind…
REPEAT BABY!!!!!!
Back to News