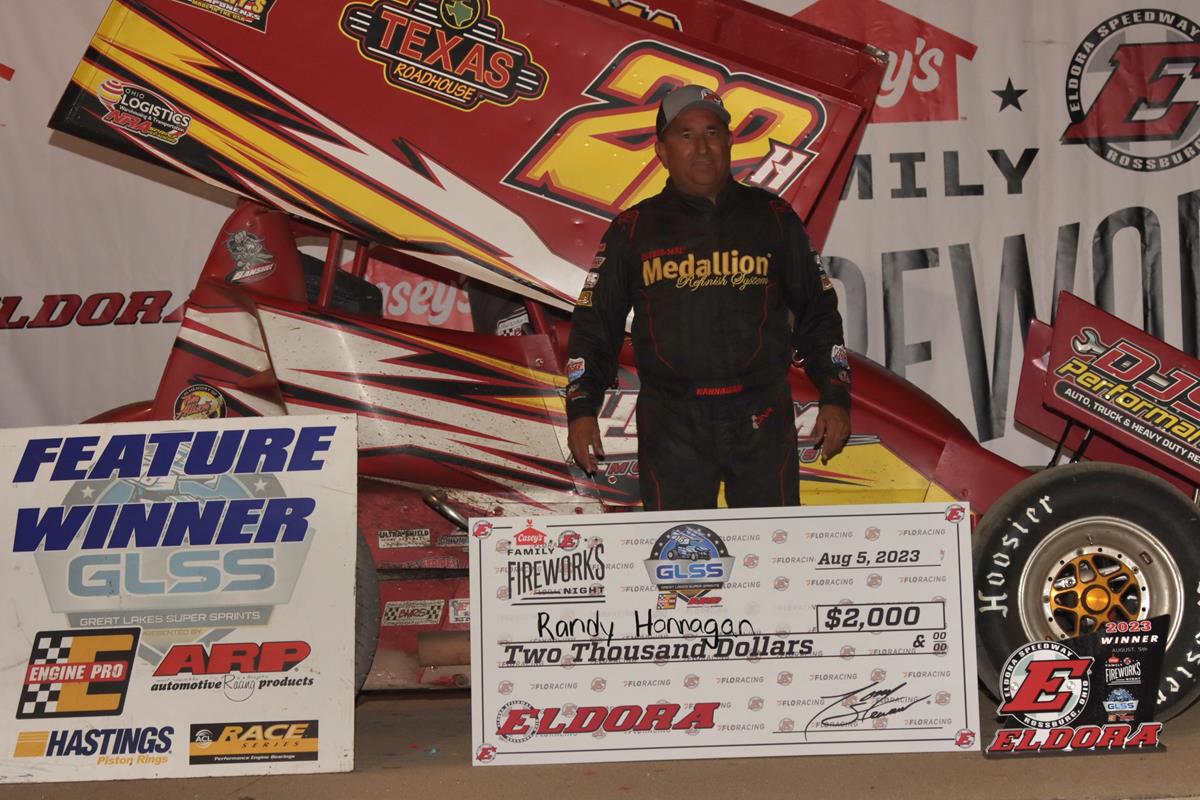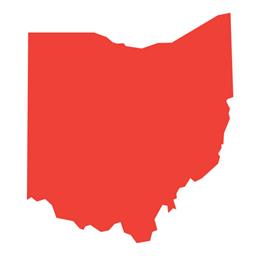 8/6/2023
NRA Sprint Invaders
---
ELDORA SPEEDWAY'S MEMORABLE NIGHT: FAREWELLS AND VICTORIES AT THE NRA BUCKEYE CHAMPIONSHIP RACE
New Weston, OH - Eldora Speedway hosted the much-anticipated Championship race for the NRA Buckeye Division, part of the Great Lakes Super Sprints presented by Engine Pro & ARP. The track preparation at Eldora Speedway was top-notch, resulting in excellent conditions for the event. The night witnessed thrilling high-speed racing and attracted an impressive crowd. Our heartfelt gratitude goes out to all the fans, staff, and drivers whose unwavering support made this event possible.
A particularly special moment occurred when Kyle Sauder from Archbold, OH, driving the #2 car, announced that this race would mark his final appearance on the track and he wanted it to be at his favorite track...Eldora Speedway. Sauder has been racing for 40 years, 30 of which have been in a sprint car. He has 3 Championships to his credit including Oakshade and Limaland. Tonight, Sauder started off on a high note by winning Heat Race 2. During the redraw for the feature race, luck favored him, as he drew the number 2. He eventually finished second in the Feature Race, making it a memorable last night for the #2 car.
Randy Hannagan from San Jose, CA, emerged as the winner of the night. Luck was on his side as he drew the pole position in the redraw. Hannagan had an impressive season leading into tongiht, and winning at Eldora Speedway must have been a fulfilling experience to end the season on. Luck had no play in Hannigans run tonight, from the moment he took to the track, he showed exceptional performance, quickly taking the lead from the pole position and maintaining it throughout the entire race.
In another significant moment of the evening, Hud Horton from German Town, OH, driving the #17H car, declared his retirement from racing after an impressive 31-year career. Hud ran Lightning Sprints for 3 years and has been in full sized sprints the past 28 years. He is also an accomplished and winning motorcycle racer. Unfortunately, his race came to a halt in the 23rd lap due to a broken master cylinder that ended up in his lap. Similarly, Dustin Daggett from Grand Ledge, MI, was running 6th but had to pull off the track in the 23rd lap due to an overheated car caused by a blown radiator hose.
Noticeably missing from tonights line up was the 7c car driven by long time veteran Phil Gressman. Gressman who has made 100% of the GLSS races the past 7 years and the 2019 GLSS Champion lost his motor at the beginning of the Friday night race at Tri-City Motor Speedway. Gressman went into that night only 11 points behind current Champion, Max Stambaugh and was challenging Stambaugh for the overall tour points. Not seeing the 7c in the pits was a disheartning feeling.
Earlier in the evening, Jason Schultz from Carlisle, PA, set the pace as the Ti22 Performance Fast Qualifier with a lap time of 14.162 seconds which is a blistering average speed of 127.6 miles per hour. Devon Dobie from Wapakoneta, OH, secured the second-fastest time with 14.357 seconds, followed by Adam Carberry from Hilltown, PA, rounding out the top 3 with a time of 14.428 seconds. Special congratulations to Mike Keegan from Fremont, OH, for an impressive performance, making it through the B-main and earning the Hoosier Racing Tire Hard Charger award by gaining a total of 14 positions in the feature. Chase Dunham from Leipsic, OH, claimed the Engine Pro Lucky Dog honor for the night. Dunham also won tonight's Last Chance B-main race presented by Coffey Plumbing and Heating!
During Heats, Jason Schultz secured a victory in the Engler Machine and Tool Heat Race 1, while Kyle Sauder dominated the Howard Johnson by Wyndham Heat Race 2. Jared Horstman from Cloverdale, OH, won Heat Race 3 presented by Engine Pro, and Max Stambaugh from Elida, OH, claimed victory in Heat Race 4 presented by Specialty Fuels and Logistics.
Looking ahead, the Great Lakes Super Sprints presented by Engine Pro & ARP Tour will return to action on Friday, August 11th, at Harford Speedway in Hartford Michigan. For those interested in catching up on previous GLSS/NRA races, they can find them on the Great Lakes Super Sprints YouTube page. Be sure to follow and engage with us on Facebook, TikTok, Instagram, and Twitter for updates and exciting content. For news, schedules, results, and points, visit www.greatlakessprints.com and click on your favorite division.
Lastly, a big thank you goes out to all our Sponsors, whose generous support enables us to pursue our passion and race every weekend. Your continued support of our sponsors showcases your appreciation for bringing thrilling sprint car racing to all local dirt tracks.
PErfit Corporation
Engine Pro & ARP Racing
Hoosier Racing Tires
Beacon & Bridge Markets
Operating Engineers Local 324
Engler Machine & Tool
Home Pro Roofing
Jim Coffey and Sons Plumbing & Heating
Howard Johnsons by Wyndham
Specialty Fuels & Logistics
Environmental Waste & Recovery Service
Precision Engine Works
TC Power Sports
Genesis Rescue Systems
Media Results for 8/5/2023 at Eldora Speedway - Rossburg, OH
360 Sprints - Winged 37 Entries
A Feature 1 25 Laps | 00:14:31.026 | Engine Pro
22H-Randy Hannagan[1]; 2. 2-Kyle Sauder[2]; 3. 17-Jared Horstman[5]; 4. 27-Brad Lamberson[11]; 5. 35S-Jason Shultz[3]; 6. 71H-Max Stambaugh[6]; 7. 47C-Adam Carberry[9]; 8. 46-Ryan Coniam[13]; 9. 24-Kobe Allison[14]; 10. X-Mike Keegan[24]; 11. 23-Devon Dobie[10]; 12. 66-Chase Dunham[21]; 13. 98-Joe Trenca[19]; 14. 45-Chuck Hebing[15]; 15. 35-Ron Blair[23]; 16. 20I-Kelsey Ivy[17]; 17. 89-Robbie Stillwaggon[16]; 18. 49T-Gregg Dalman[18]; 19. 0-Brayton Phillips[8]; 20. 85-Dustin Daggett[4]; 21. 47-Kyle Drum[22]; 22. 31-Jac Nickles[20]; 23. 73C-Cody Fendley[12]; 24. 17H-Hud Horton[7]
B Feature 1 12 Laps | 00:05:23.411 | Coffey & Sons Plumbing & Heating
66-Chase Dunham[4]; 2. 47-Kyle Drum[2]; 3. 35-Ron Blair[3]; 4. X-Mike Keegan[7]; 5. 11M-Hayden Miller[8]; 6. 11H-Caleb Harmon[10]; 7. 88N-Frank Neill[1]; 8. 11G-Luke Griffith[11]; 9. 48-Wade Buttrey[6]; 10. 37-Noah Dunlap[5]; 11. 11-Ryan Stillwaggon[12]; 12. 83-Adam Cruea[9]; 13. 22-Jacob Balliet[14]; 14. 07-Shane Simmons[13]; 15. (DNS) 33-RJ Payne; 16. (DNS) 12B-Luke Hall; 17. (DNS) 10-Kelly Hebing
Heat 1 8 Laps | 00:08:53.608 | Engler Machine & Tool
35S-Jason Shultz[4]; 2. 22H-Randy Hannagan[3]; 3. 73C-Cody Fendley[6]; 4. 24-Kobe Allison[7]; 5. 20I-Kelsey Ivy[5]; 6. 88N-Frank Neill[8]; 7. 37-Noah Dunlap[9]; 8. 83-Adam Cruea[1]; 9. 07-Shane Simmons[10]; 10. 10-Kelly Hebing[2]
Heat 2 8 Laps | 00:04:02.663 | Howard Johnson of Lima
2-Kyle Sauder[1]; 2. 0-Brayton Phillips[2]; 3. 47C-Adam Carberry[4]; 4. 45-Chuck Hebing[3]; 5. 49T-Gregg Dalman[5]; 6. 47-Kyle Drum[6]; 7. 48-Wade Buttrey[8]; 8. 11H-Caleb Harmon[7]; 9. 22-Jacob Balliet[9]
Heat 3 8 Laps | 00:10:45.741 | PERfit / Engine Pro
17-Jared Horstman[2]; 2. 17H-Hud Horton[1]; 3. 46-Ryan Coniam[6]; 4. 23-Devon Dobie[4]; 5. 98-Joe Trenca[3]; 6. 35-Ron Blair[5]; 7. X-Mike Keegan[8]; 8. 11G-Luke Griffith[7]; 9. (DNF) 33-RJ Payne[9]
Heat 4 8 Laps | 00:03:18.585 | Specialty Fuels & Logistics
71H-Max Stambaugh[2]; 2. 85-Dustin Daggett[3]; 3. 27-Brad Lamberson[4]; 4. 89-Robbie Stillwaggon[1]; 5. 31-Jac Nickles[6]; 6. 66-Chase Dunham[5]; 7. 11M-Hayden Miller[7]; 8. 11-Ryan Stillwaggon[8]; 9. (DNS) 12B-Luke Hall
Qualifying 1 | 00:00:30.000 | TI22 Performance
35S-Jason Shultz, 00:14.162[15]; 2. 47C-Adam Carberry, 00:14.428[14]; 3. 22H-Randy Hannagan, 00:14.440[8]; 4. 45-Chuck Hebing, 00:14.451[19]; 5. 10-Kelly Hebing, 00:14.585[12]; 6. 0-Brayton Phillips, 00:14.586[13]; 7. 83-Adam Cruea, 00:14.587[10]; 8. 2-Kyle Sauder, 00:14.590[11]; 9. 20I-Kelsey Ivy, 00:14.663[6]; 10. 49T-Gregg Dalman, 00:14.732[16]; 11. 73C-Cody Fendley, 00:14.834[18]; 12. 47-Kyle Drum, 00:14.886[7]; 13. 24-Kobe Allison, 00:15.006[5]; 14. 11H-Caleb Harmon, 00:15.035[4]; 15. 88N-Frank Neill, 00:15.144[1]; 16. 48-Wade Buttrey, 00:15.352[3]; 17. 37-Noah Dunlap, 00:15.501[2]; 18. 22-Jacob Balliet, 00:15.648[9]; 19. 07-Shane Simmons, 00:16.601[17]
Qualifying 2 | 00:00:29.000 | TI22 Performance
23-Devon Dobie, 00:14.357[14]; 2. 27-Brad Lamberson, 00:14.458[16]; 3. 98-Joe Trenca, 00:14.485[13]; 4. 85-Dustin Daggett, 00:14.524[8]; 5. 17-Jared Horstman, 00:14.554[3]; 6. 71H-Max Stambaugh, 00:14.567[7]; 7. 17H-Hud Horton, 00:14.580[1]; 8. 89-Robbie Stillwaggon, 00:14.595[15]; 9. 35-Ron Blair, 00:14.662[11]; 10. 66-Chase Dunham, 00:14.785[12]; 11. 46-Ryan Coniam, 00:14.789[9]; 12. 31-Jac Nickles, 00:14.855[18]; 13. 11G-Luke Griffith, 00:14.897[5]; 14. 11M-Hayden Miller, 00:14.918[17]; 15. X-Mike Keegan, 00:14.926[2]; 16. 11-Ryan Stillwaggon, 00:15.258[6]; 17. 33-RJ Payne, 00:15.364[10]; 18. (DNS) 12B-Luke Hall, 00:15.364
Hot Laps 1 | 00:04:13.000
27-Brad Lamberson[35]; 2. 17-Jared Horstman[22]; 3. 98-Joe Trenca[32]; 4. 17H-Hud Horton[20]; 5. 23-Devon Dobie[33]; 6. 89-Robbie Stillwaggon[34]; 7. 35-Ron Blair[30]; 8. 85-Dustin Daggett[27]; 9. 31-Jac Nickles[37]; 10. 47C-Adam Carberry[14]; 11. 45-Chuck Hebing[19]; 12. 71H-Max Stambaugh[26]; 13. 35S-Jason Shultz[15]; 14. 11G-Luke Griffith[24]; 15. 66-Chase Dunham[31]; 16. 10-Kelly Hebing[12]; 17. 2-Kyle Sauder[11]; 18. 46-Ryan Coniam[28]; 19. 11M-Hayden Miller[36]; 20. 22H-Randy Hannagan[8]; 21. 33-RJ Payne[29]; 22. 0-Brayton Phillips[13]; 23. 83-Adam Cruea[10]; 24. 11-Ryan Stillwaggon[25]; 25. 11H-Caleb Harmon[4]; 26. X-Mike Keegan[21]; 27. 49T-Gregg Dalman[16]; 28. 73C-Cody Fendley[18]; 29. 20I-Kelsey Ivy[6]; 30. 12B-Luke Hall[23]; 31. 47-Kyle Drum[7]; 32. 24-Kobe Allison[5]; 33. 88N-Frank Neill[1]; 34. 48-Wade Buttrey[3]; 35. 37-Noah Dunlap[2]; 36. 22-Jacob Balliet[9]; 37. 07-Shane Simmons[17]
---
Article Credit: Brooke K. Pulice
Article Media
Back to News