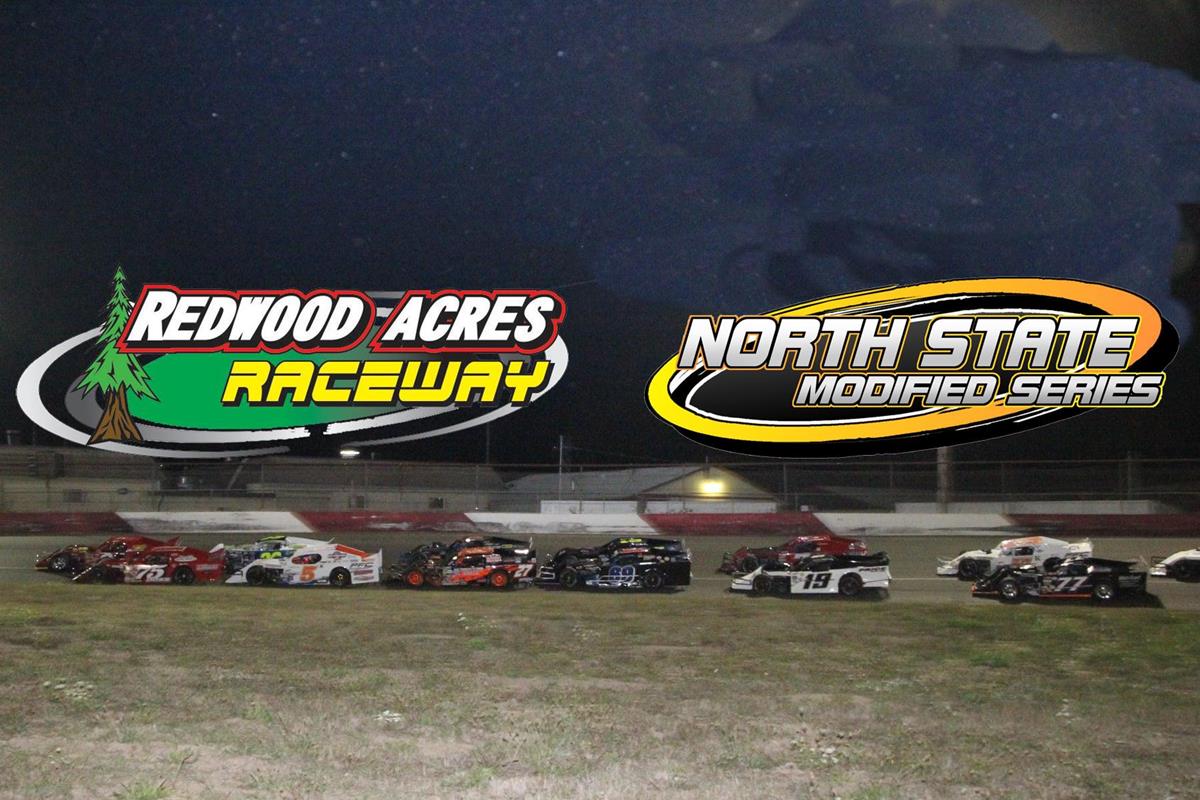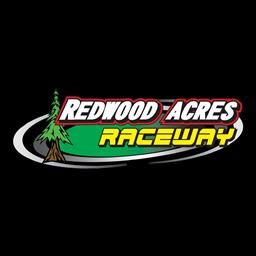 5/31/2022
Redwood Acres Raceway
---
North State Modified Series Visits RAR Saturday
The 2022 season at Redwood Acres Raceway continues this Saturday June 4 for the third time this year. The North State Modified Series makes their first of two stops to the 3/8-mile paved oval for DelReka Distributing Night At The Races. Legends, bombers, mini stocks and roadrunners will also be racing while the late models have the event off.
This weekend's race will also be the third for the North State Modifieds. Both of the series' first two races at Stockton 99 Speedway in Stockton, CA and at Shasta Speedway in Anderson, CA were won by Darrin Sullivan of Kelseyville, CA. Scott Winters from Tracy, CA swept both NSMS races at the Acres in 2021 and is second in the points standings to Sullivan. Anderson, CA's Keith Bloom is third in points and should also be a factor come Saturday night.
Other drivers to watch in the Anderson Logging 60 are perennial favorites Darrin Knight from Kelseyville and Cameron Austin from Santa Rosa, CA, both of whom have past NSMS victories at RAR.
As noted earlier, the local late models will not be racing this Saturday night. Their next event is at the end of the month on Friday June 24 during the Redwood Acres Fair. David Henderson currently leads Mike Doss by three points. Luke Hall is third in the standings followed by Brandon Barnwell and David Miller.
Tyler Avelar's lead in the Legends standings is only four points. Jordon Paiment is the driver in second while Maleesa Miles is third. Fourth in points is Chris Sarvinski while fifth features a tie between Andrew Thornton and Scott Taylor.
Only two points separate a battle between brothers in the bomber division. Tyler Krupa holds the lead over Jordan Krupa. Veteran racer Steve Kimberling sits third in the points with rookie Kadence Toland fourth and Raquel Krupa fifth.
Things are also tight in the mini stocks with the top three drivers separated by two points apiece. Gary Klinetobe leads Brian Murrell, Jr. and Jarrett Mayo. Cole Peterson in fourth is 12 points out of the lead while Gannon Cyphers is fifth.
Tanisha Ratzlaff's lead over Dylan Ford in the roadrunner points battle is only four points. Jeremiah Marin in third is five points behind Ratzlaff while Nick Ford is six behind the leader. Brian Hopkins holds down the fifth position in the points standings.
Tickets for this Saturday's event presented by DelReka Distributing can be purchased for $10 online at RacinTheAcres.com. Tickets can also be purchased in-person at Automasters and Don's Rent-All in Eureka, McKinleyville Barbershop or JC Auto in Fortuna. Tickets will also be at the gate on race day. The race will be livestreamed on RacinTheAcres.tv and SpeedSport.TV for $15. A practice will be held Friday from 1:00 PM to 8:00 PM. Saturday, grandstands open at 4:00 PM with racing starting at 5:30 PM.
---
Submitted By: Matthew Sullivan
Back to News